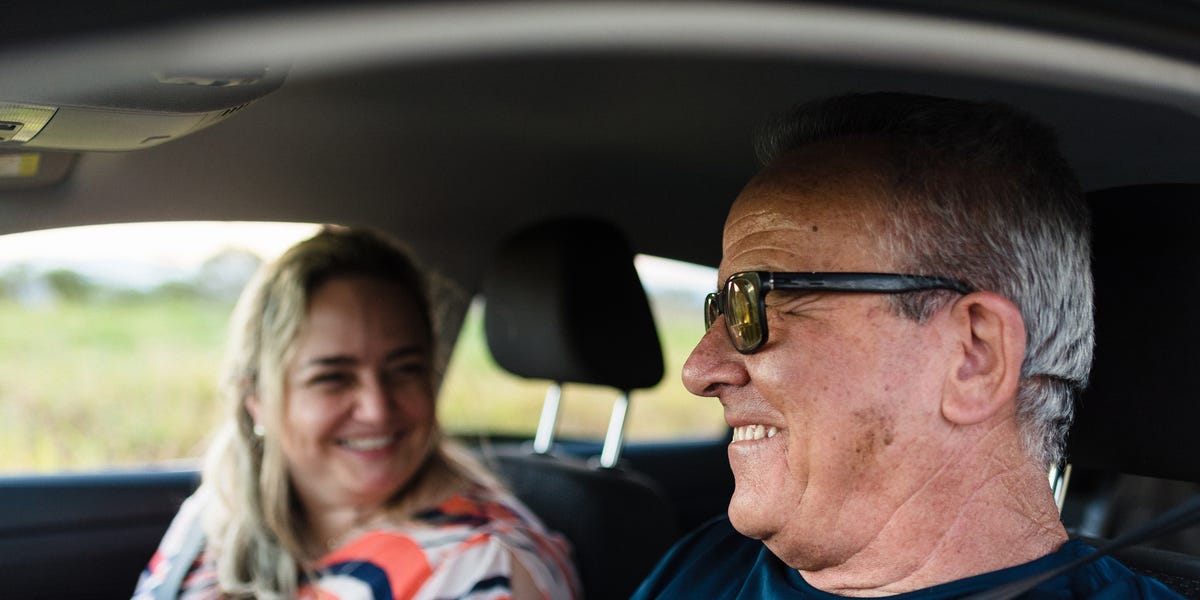 Igor AlecsanderGetty Images
Acceptance insurance provides coverage to higher-risk drivers. If your record has made it difficult for you to find insurance, you may be able to find a policy with Acceptance Insurance.
What is Acceptance Insurance?
Acceptance offers insurance policies to high-risk drivers, including drivers with a bad driving record who may have difficulty finding insurance through another provider. They are available in 17 U.S. states with 12 partners who all offer different benefits and discounts. Acceptance Insurance is available in the following U.S. states:
Alabama
Arizona
California
Florida
Georgia
Illinois
Indiana
Mississippi
Missouri
Nevada
New Mexico
Ohio
Pennsylvania
South Carolina
Tennessee
Texas
Virginia
According to WalletHub, in addition to auto insurance, Acceptance Insurance also offers homeowners, renters, life, commercial, motorcycle, pet, and hospital indemnity insurance. Acceptance Insurance also sells limited travel insurance in some states, which will cover your vehicle and medical costs when traveling to another country.
Why Choose Acceptance Insurance?
It is important to always evaluate your insurance options when choosing the right provider for your needs. While Acceptance Insurance does have a higher-than-average complaint rate, according to ValuePengin, it may be one of the only insurance options available for some drivers.
Acceptance Insurance is a top choice for drivers with non-traditional auto insurance needs, like drivers with a history of traffic violations, a need for SR-22 insurance, or bad credit. It is also an option for senior and teen drivers, and any other driver who has been turned down for auto insurance by other providers.
Acceptance Insurance is also a good option for homeowners or other types of policyholders who need insurance and cannot get it elsewhere. Obtaining quotes, or signing up for a policy, with Acceptance Insurance is easy. You can get a price quote by entering your information online. You will need each driver's information, information on each vehicle, and a copy of your previous insurance policy. However, if you don't have previous insurance, you may need to speak with a representative for a quote.
What is TicketProof?
According to ValuePenguin, TicketProof is Acceptance Insurance's traffic ticket reimbursement program. The program reimburses policyholders up to $200 in legal fees, $100 in citations, and $250 toward a court-ordered defensive driving program following a traffic violation.
Coverages Available With Acceptance insurance
Acceptance Insurance offers the following types of insurance coverage:
SR-22 is a form that proves insurance coverage following a court order. Drivers who need an SR-22 can usually get insurance with Acceptance Insurance.
Liability coverage covers damages to another driver's vehicle if you are at fault in an accident.
Collision coverage covers damages to your own vehicle following an accident.
Comprehensive coverage covers damages to your vehicle not related to an auto accident. This might include a tree falling on your vehicle or theft.
Uninsured motorist bodily injury coverage covers your damages and medical bills if the at-fault driver doesn't have enough insurance coverage.
Roadside assistance covers services you might need on the side of the road, like towing or fuel.
Medical payments coverage covers your medical costs, regardless of who is at fault when an accident occurs.
Rental car reimbursement coverage reimburses you for the costs of renting a vehicle while you wait for repairs, or replacement, of your vehicle.
Personal injury protection is a requirement in at-fault states and covers medical bills following an accident.
Non-owner insurance covers you if you're in an accident in a vehicle that you don't own.
Identity theft covers credit monitoring and the cost of identity restoration.
Scheduled personal property coverage covers valuable personal items.
Acceptance Insurance also offers other add-ons which may interest some drivers, such as their prescription discount plan which offers a 20% discount on prescriptions. While this is only available to some drivers, it covers all prescriptions, not just ones related to an accident for $3 a month. It is a benefit that is not usually available through insurance companies.
Hospital indemnity is another benefit to choosing Acceptance Insurance. This covers up to $125 per day of hospital expenses if you're injured in a car accident. This policy is usually only available as an add-on to health insurance, but Acceptance Insurance offers it as an add-on to their auto policies for just $8 a month.
Acceptance Insurance Available Discounts
Some drivers may qualify for discounts available with Acceptance Insurance. These are a few of the discounts available:
Military: Members of the armed forces may receive a discount on their insurance premium.
Multi-car or multi-policy: If you insure multiple vehicles, or have other policies with Acceptance, you may qualify for discounts.
Policy renewal: Renewing your insurance policy with Acceptance Insurance earn loyalty discounts.
Continuous coverage: Maintaining continuous coverage, whether it is with Acceptance Insurance or not, can make you less of an insurance risk, which means lower rates.
Autopay or paperless: Setting up automatic payments or going paperless can usually save you a few dollars each month.
Homeowner: Owning a home can reduce your insurance payments, regardless if your homeowner's policy is with Acceptance Insurance or not.
Prepay or pay in full: Paying your policy upfront can earn you significant discounts on your premium.
Club or group affiliations: Acceptance Insurance recognizes partnerships with certain clubs or organizations, which can earn you discounts if you're a member.
Telematics program: By allowing Acceptance Insurance to track your driving with the use of a telematics program, you can get a lower rate.
Online member: Signing up and making payments online can reduce the amount of your payments.
Completion of a defensive driver course: Completing a defensive driver course can reduce your rates, especially if you were recently involved in an accident.
Safe driver: Avoiding accidents or filing claims can reduce your risk and premium cost.
Good student: Maintaining a good GPA in school can earn you discounts.
Safe vehicle equipment: Having certain safety devices equipped in your vehicle can result in discounts.
Low-mileage driver: Having a low-mileage commute can lead to lower rates.
When shopping around for insurance quotes, remember to ask your insurance representative about discount programs that you may qualify for.
When you are unable to find auto insurance with another provider, you may find a policy through Acceptance Insurance. Discount programs can help to offset the increased risks that come with being a high-risk driver. Check this out if you need additional information, resources, or guidance on car insurance.
Sources:
https://www.valuepenguin.com/acceptance-insurance-review
https://www.carinsurance.com/no-fault-states.aspx
https://wallethub.com/profile/acceptance-insurance-13314763i
https://www.caranddriver.com/car-insurance/a35865793/best-car-insurance-for-college-graduates/
https://www.caranddriver.com/car-insurance/a35865225/cost-for-comprehensive-car-insurance/
This content is created and maintained by a third party, and imported onto this page to help users provide their email addresses. You may be able to find more information about this and similar content at piano.io
Source link