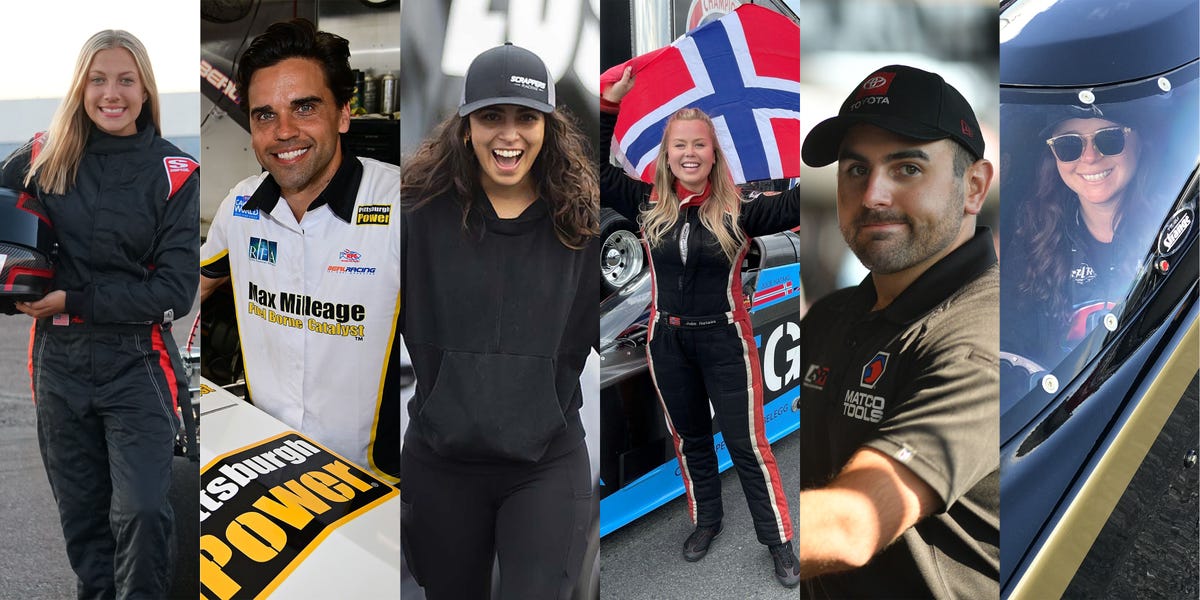 Top Alcohol Dragster ace Julie Nataas, 24, wasn't like her peers in Norway, not even the ones who happened to be racers.
"Over there, it's just a hobby. It's more for the fun part over there," Nataas said. She even had to convince her father, European/FIA and NHRA Top Fuel racer Thomas Nataas, that she was serious.
After hours of practice three to four times a week after school and on weekends, she was wrapped up in karting as a youngster, then stepped into Formula Basic for two years. But her heart, she said, always was in drag racing. So she moved to the U.S., to Santa Barbara, California, where she earned a degree in business and marketing from Antioch University.
Her hidden "major" while at college was shopping her talent to the world of elite drag racing. She said she came "here for school, but in the back of my mind, I was like, 'Well, if I'm over here, there's a bigger chance of me getting to go racing here.'" Her plan worked. Swedish Funny Car racer Jonnie Lindberg helped her, introducing her to decorated sportsman team owner Randy Meyer.
She finished ninth in her first season, steadily improved to fourth, then third, and through mid-August was second in this year's standings behind teammate Rachel Meyer.
"My dad, when I told him, 'I want to be a race-car driver, and I'm going to try to do it,' he was like, 'No, you're not going to be a race-car driver'—like 'just realize it's too hard. You're not going to get there,'" she said. "I was like, 'Well, I'm going to get my marketing and business degree, and I'll go do it.' I think I've had him realize I want this by now. So now he's like, 'Okay. If you can get sponsors, you'll make it. You'll be fine.'"
Source link