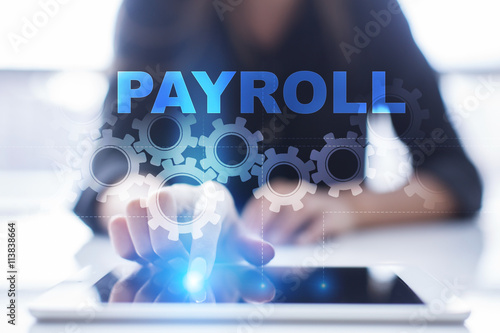 Did you know that 40% of small business owners believe that bookkeeping and taxes are the worst part of owning a business? Because the payroll process is so time-consuming, business owners may come across errors.
If you're a business owner who feels the same way, this guide is for you! Read on to learn about three ways to improve the payroll process.
1. Combine Pay Schedules
If your company uses different pay schedules for different employees, you could be causing more errors in your payroll system. For example, your management team may get paid weekly while your hourly employees are paid bi-weekly.
When you minimize the number of pay cycles you have, you can prevent duplication and operate more efficiently. If you want to maximize efficiency to the highest level, you'll need to pay every employee on the same pay schedule.
When you implement this tip into your processes, your payroll team can focus on one task. The entire payroll process will be easier to maintain.
2. Upgrade Payroll Software
To streamline your payroll process, you should upgrade your software. When you have the newest technology or just better technology than before, you'll notice an immediate change.
With upgraded software, your business can benefit from decreasing time-consuming tasks. You'll also have a more accurate system.
A good place to start is finding a payroll software package that works with your company's accounting system. With a package, you'll learn the pain points of your current processes and be able to fix the issues.
During the payroll reconciliation process, you'll benefit from capturing, tracking, inputting, and processing systems. There are different payroll processing services out there that could be right for your company, so do extensive research.
3. Go Paperless
Not only is online payroll processing good for the environment, but it can also streamline your payroll process altogether. By using improved technology, your payroll processes become expedited.
Going paperless can also help maintain the security of your data. To begin doing this, you can eliminate the use of timesheets, time cards, physical paychecks, and paper pay stubs. Instead, you can generate pay stubs online for better payroll management.
You can use an online portal system where your employees can clock in. Many of your employees probably prefer receiving their paychecks electronically. However, you can still provide physical pay stubs for those who want them.
Before implementing this process at your business, it is important to check with your state laws regarding payroll and paychecks. Some states require you to provide employees with physical paystubs.
Streamline Your Payroll Process Now
The payroll process is not an easy one as you must go through different tasks and processes. Regulations and rules when it comes to payroll processes are always changing. Yet, they change because of beneficial advancements in technology.
These tips take time and patience to implement into your current processes. However, when you shift according to the environment, you'll reap all of the streamlining benefits.
Looking for more articles that can help your business? Check the other posts on our blog!