I challenged the engineers and designers at Harley-Davidson and we paid up when they delivered. (Courtesy of Harley-Davidson/)
When Harley-Davidson revealed the first video teaser of the Pan America in July 2018, I took a deep dive into nearly every frame of the video to see what I could glean from glimpses of sketches, mood boards, and CAD drawings as they flashed across the screen. Closer scrutiny of prototypes and preproduction units in motion gave me even more fodder for my assessment of what the bike could be when it hit the dealership floor. I made predictions on the frame, suspension, wheels, and even tires. And in my article I flippantly challenged the Pan America team regarding the wet weight of the upcoming adventure-tourer.
"I'll send pizza and beer to the entire design and engineering team in Milwaukee if the Pan America comes in under 550 pounds full of gas."
Almost three years later, while at the press introduction and first ride of the Pan America, I was called out in the presentation materials:
"Dear Cycle World, please send pizza and beer to Willie G. Davidson Product Development Center. We're hungry. Thanks, Harley-Davidson Design and Development Staff"
In its standard trim level, the Pan America 1250 weighs in at 534 pounds—fully fueled.
Not only is this a funny story, and incidentally a little boost to my ego to know the development and design teams pay attention to what I have to say, it's also a key indication that every single person involved in this project was focused on creating a truly capable and competitive adventure motorcycle. Their machine would not be a half-hearted attempt at grabbing market share. H-D was aimed at knocking the top dogs off the ADV throne, and every bit mattered.
Clearly weight matters to the capability of an adventure motorcycle, and the engineers and designers at Harley know this. I wasn't telling them anything new. But my single comment was considered a throwing down of the gauntlet. Pan America Lead Engineer Matt Paradise said my words were printed out and pinned to the wall. Challenge accepted, target acquired.
Speeches were made and gifts were given. (Courtesy of Harley-Davidson/)
Oh, there were plenty of naysayers on the interwebs. How could Harley-Davidson break out of the cruiser mold? Many said that Harley's engineers, designers, and product planners couldn't wrap their heads around the ADV world. Let there be absolutely no doubt: These people understand adventure-touring. At that first press introduction it was clear how much the team enjoyed working on a clean-sheet design. They knew what was at stake. They delivered in spades.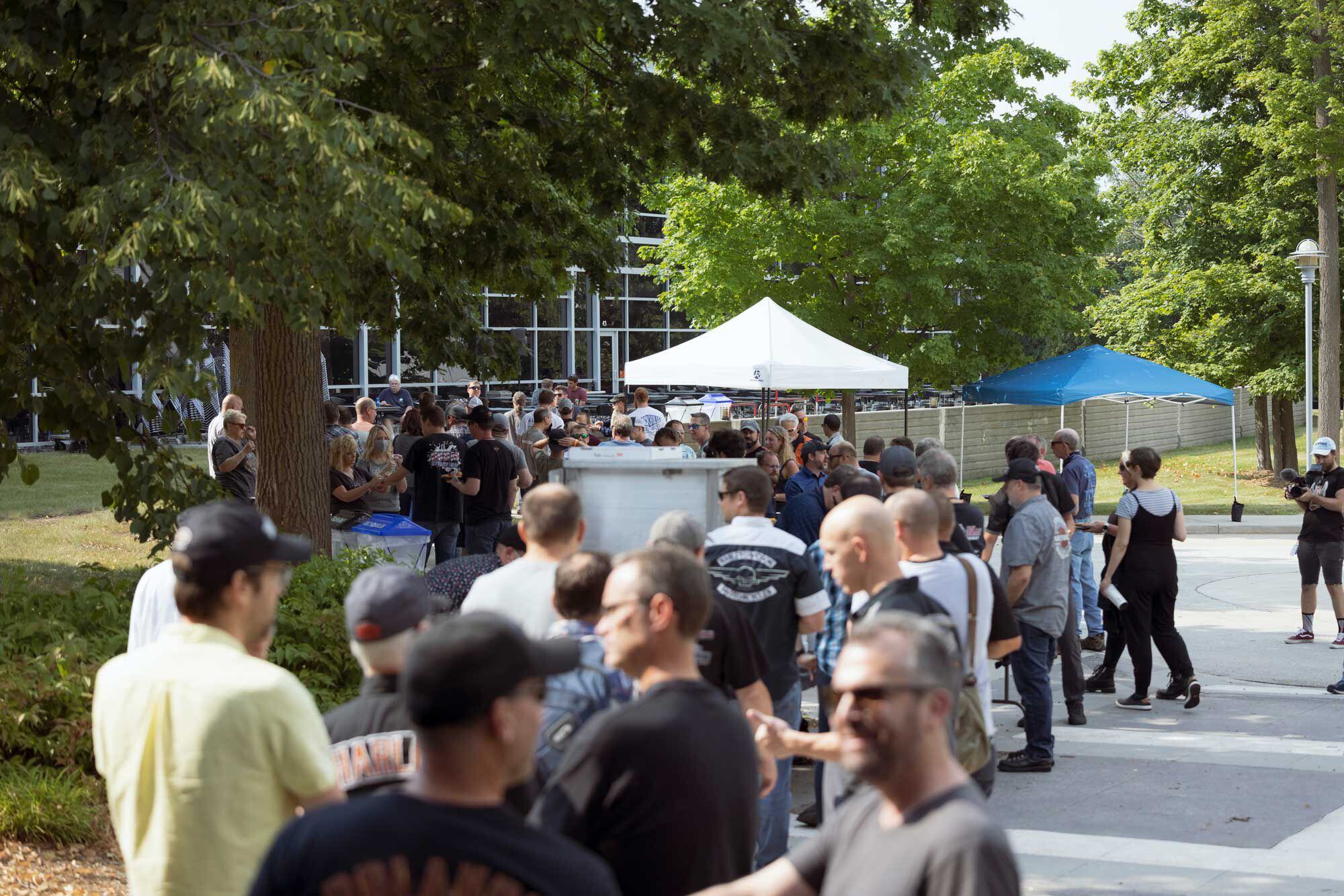 Every person in this photo had a role to play in creating a well-received and capable adventure-touring motorcycle. I wish I could have spoken to each and every one of them. (Courtesy of Harley-Davidson/)
I've ridden the Pan America 1250 Special many miles in all kinds of terrain since that first ride in the Mojave Desert. I'm still impressed just as much as I was on day one. Harley-Davidson's Pan America has exceeded my expectations. It's not just a great first effort in the adventure segment—it's a great adventure motorcycle, period.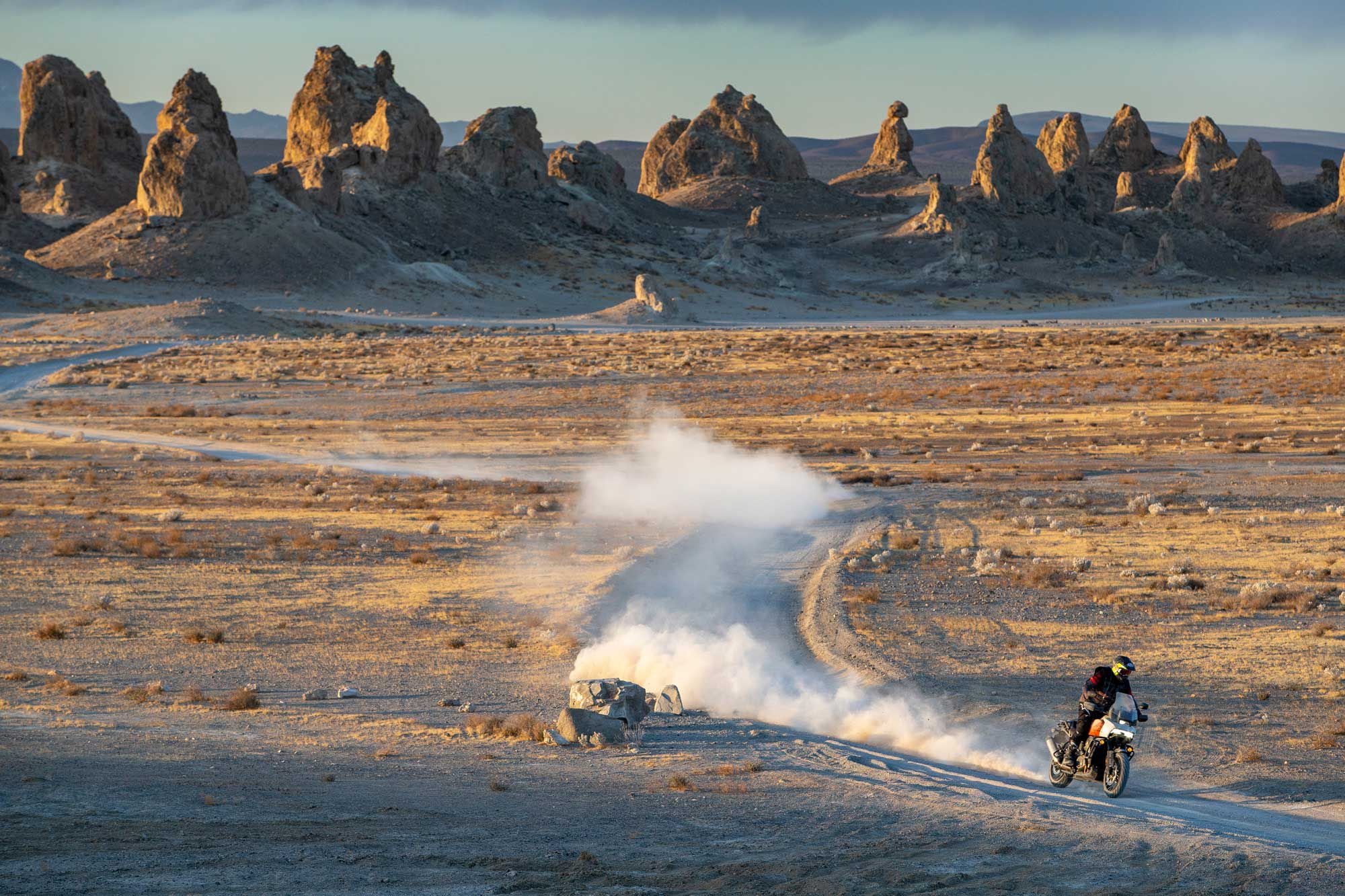 Harley's Pan America 1250 Special is a blast to ride, especially fast. (Jeff Allen/)
So Cycle World Editor-in-Chief Mark Hoyer and I flew to Milwaukee and joined around 350 Harley-Davidson engineers and designers for a pizza party in the courtyard of the Harley-Davidson Product Design Center. We said a few words about the bike, enjoyed some drinks, and handed out a special issue printed only for employees of The Motor Company, for this occasion.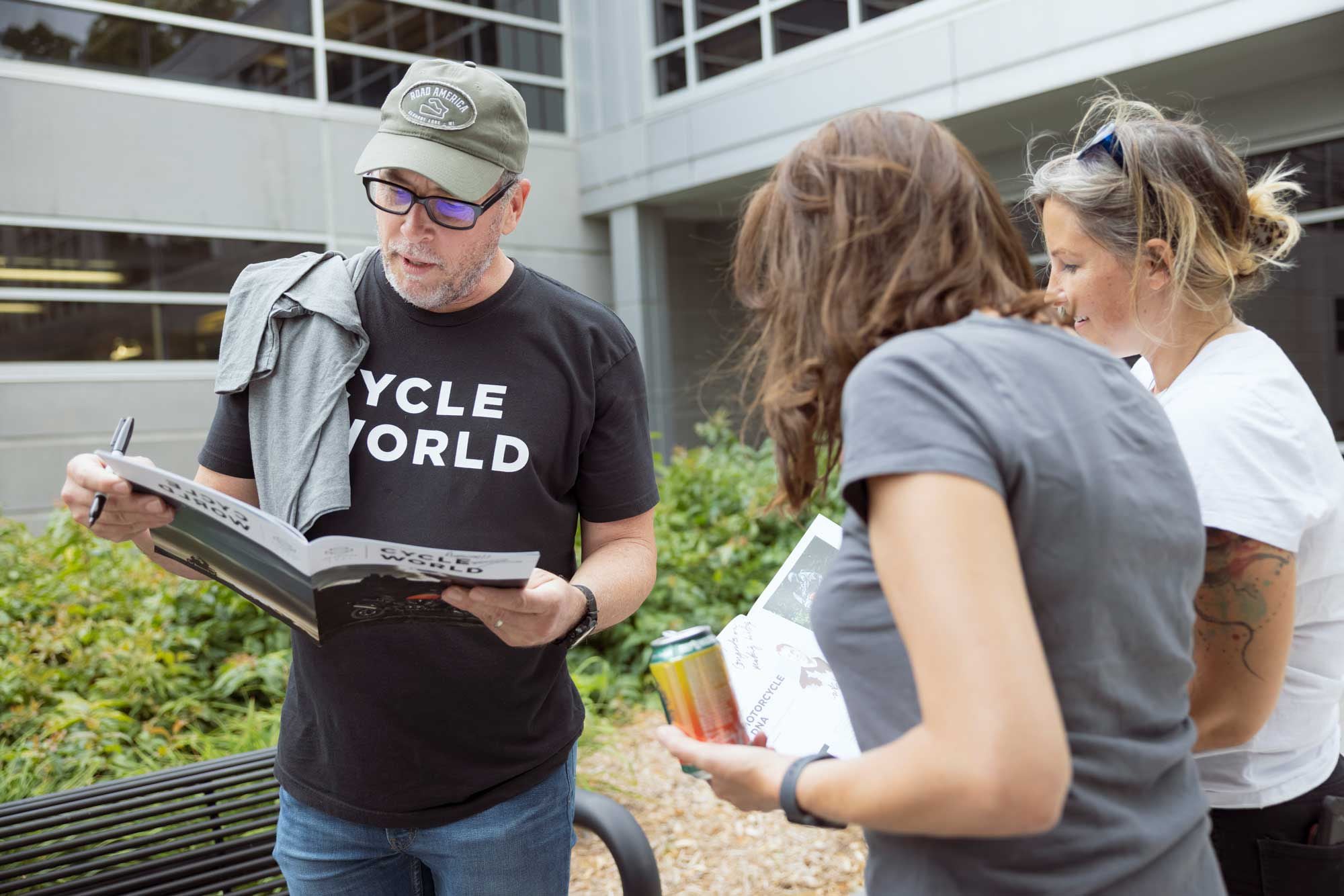 Editor-in-Chief Mark Hoyer signs a special edition issue for some Harley-Davidson employees at the pizza party. (Courtesy of Harley-Davidson/)
It was an honor to meet so many employees and learn the role each of them had in bringing the Pan America to market. It was also fun to pay up on such a large bet. Now I just need to figure out how to account for a couple hundred pizzas and a few dozen kegs of beer on my expense report…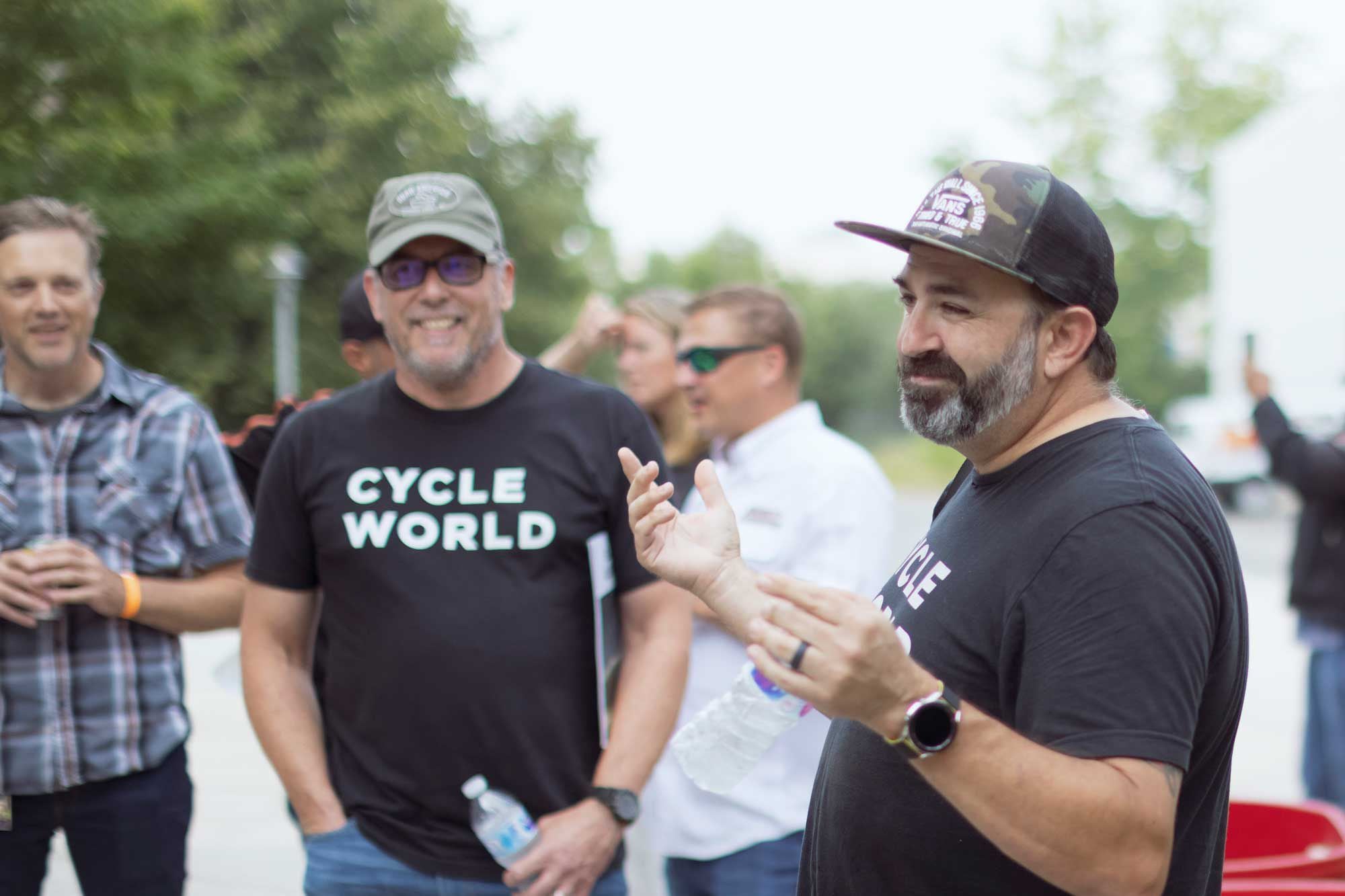 The face of a man who has just signed a tab for 350 people. (Courtesy of Harley-Davidson/)
Source link