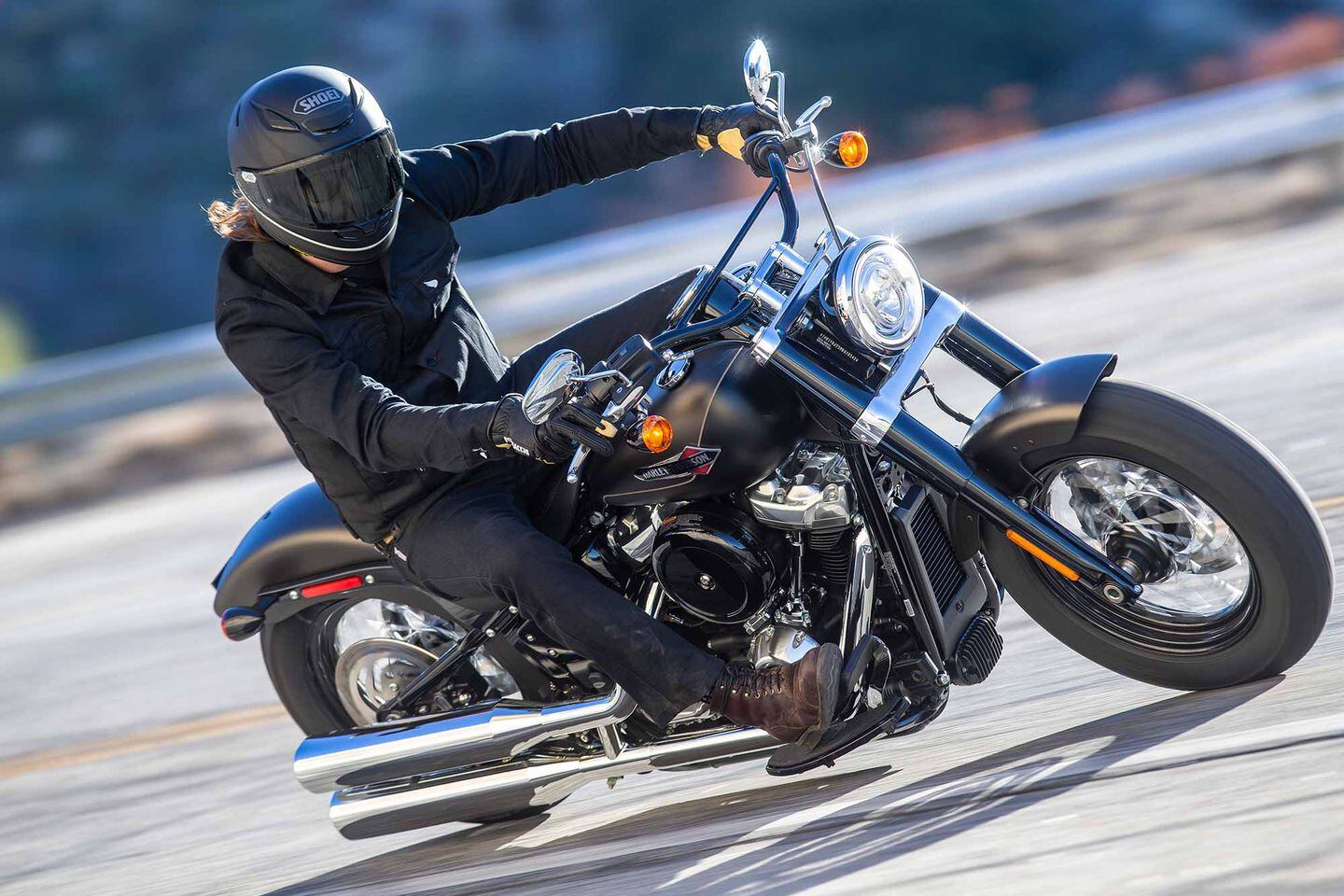 The Saint Unbreakable jacket is made with a blend of cotton and UHMWP, which the company claims can slide for 5.9 seconds before wearing through. (Jeff Allen/)
There's a big difference between workwear and motorcycle gear. Timeless style is always appreciated, but those Levi's are designed for standing up to abuse in the garage, not for sliding across the asphalt at 60 mph. With companies like Saint pursuing new abrasion-resistant fabrics, there's no excuse for riding in normal jeans, even if you're after that classic denim style. Saint's Unbreakable denim jacket fits the classic trucker-style vibe I wanted, with or without its faux shearling collar. But it also integrates the company's proprietary technology to bring its safety levels up to modern single-layer standards.
Saint, an Australian brand that's been around for years, has recently been making a big push into the US market. The company's mission has always been to make stylish clothing with a high level of protection, specifically through the use of abrasion-resistant single-layer fabrics. With the Unbreakable fabric now in its sixth generation, the company has continued to improve on comfort, style, and protection since I first wore its 100 percent Kevlar Roach pants five years ago.
Two removable faux shearling collars, black and off-white, come with the Unbreakable jacket. (Saint/)
The Unbreakable jacket looks and feels like a casual denim jacket. At 6-foot-4 and just shy of 200 pounds, I am on the taller and slimmer side of the sizing spectrum, and this piece in size large feels like it was made for me. The fit is slim, the material feels light but sturdy, and the sleeves are just a little on the long side; I personally prefer this, as they don't hike up when you rotate your shoulders forward and bend your elbows as you reach for your handlebars. I appreciate how the jacket's back is cut slightly longer than the front, perfect for leaning forward on a motorcycle and not showing the world the color of your undies. The pockets are well laid out and the hardware is well selected for its purpose. There is no zipper, only nice bulky buttons, easy to manage with or without gloves on. With the button front, the Unbreakable jacket breathes well and is great for summer riding; it's my go-to right now in mid-July Los Angeles. Faux shearling collars are included in both off-white and black, pairing nicely with a sweater or sweatshirt to keep you warm in cooler weather.
For this piece, Saint uses a mix of ultra-high-molecular-weight polyethylene (UHMWP) and denim. In what Saint calls "key zones," meaning the sleeves and the back panel, a mixture of 66 percent UHMWP and 34 percent cotton is used; Saint claims this blend has a 5.9-second slide time, though speed, weight applied, and surface used in testing are not specified. The rest of the jacket is made with a lighter 12 percent UHMWP and a blend of cotton and viscose (a wood-pulp-derived fabric similar to rayon). It is unlined and has no pockets for pads to protect against impact. This helps with the basic denim jacket feel, but does limit its protective potential.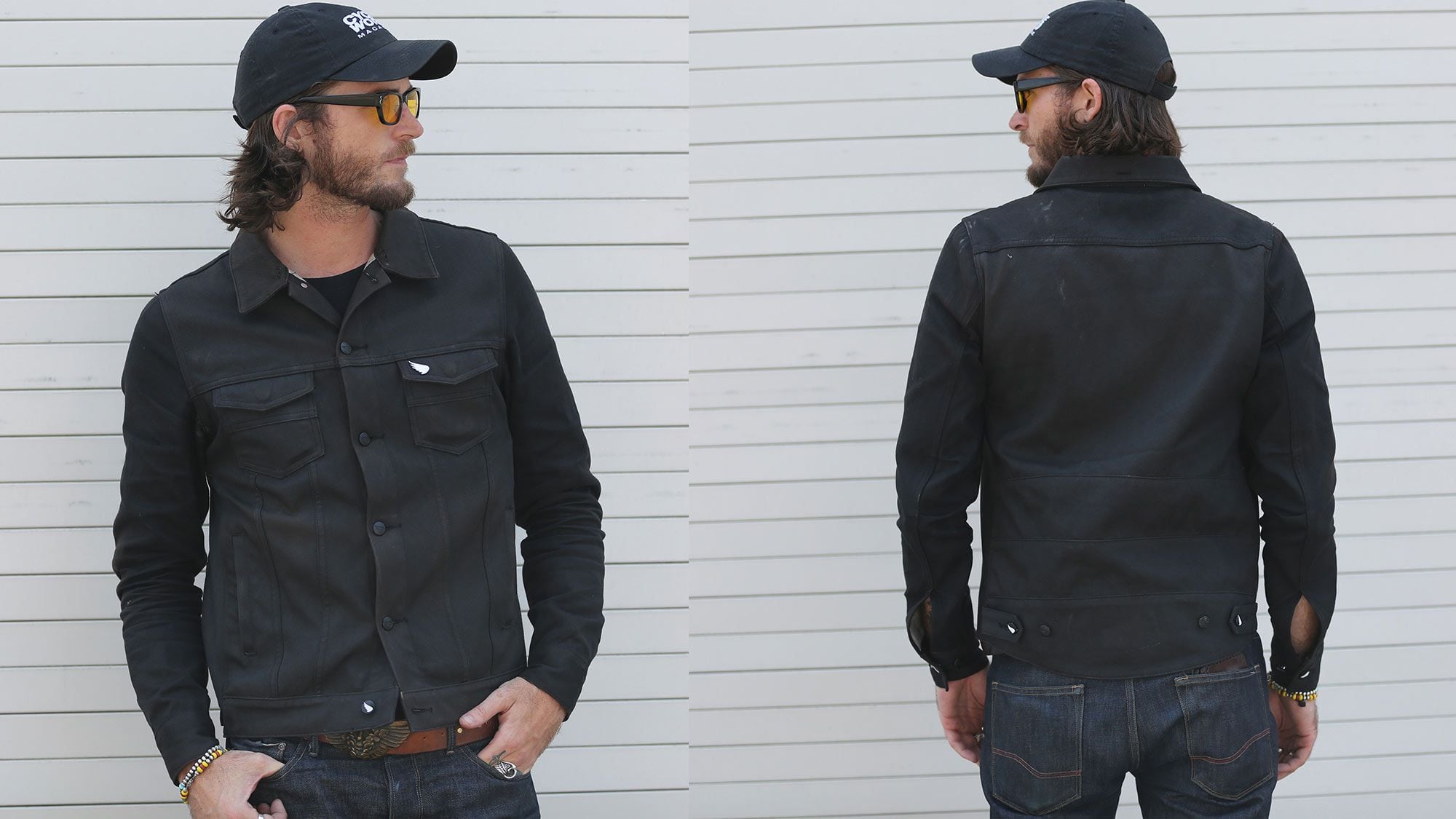 Morgan is 6-foot-4, wearing a large Saint Unbreakable jacket. (Justin Dawes/)
The Unbreakable jacket, as its name implies, feels very tough; but even if it's truly unbreakable, your skin and bones underneath are not. Abrasion resistance is a great place to start, and I'll continue to wear this jacket around town in hot weather, as it's very comfortable and I love the way it looks. But for sport riding or longer trips, I'll always step up to more heavily armored gear. Layering something like Forcefield Body Armor's Sport Shirt under the jacket could remedy this problem, but as the Unbreakable is a slim-fitting piece, you could run into some weird squeeze points around the padding. Technical fabrics aren't cheap to produce, but considering this piece is priced at $500, which could get you a great-looking, padded, leather or textile jacket from a variety of companies, you're undoubtedly paying a bit of a premium for style.
If you're the rider who likes to keep it light and wear casual clothing, the Unbreakable jacket is a solid step up in protection that won't disrupt your style or comfort. It's a high-quality item that wears just like it's supposed to, reliably and without any surprises. Sure, it's a little pricey. Good things usually are.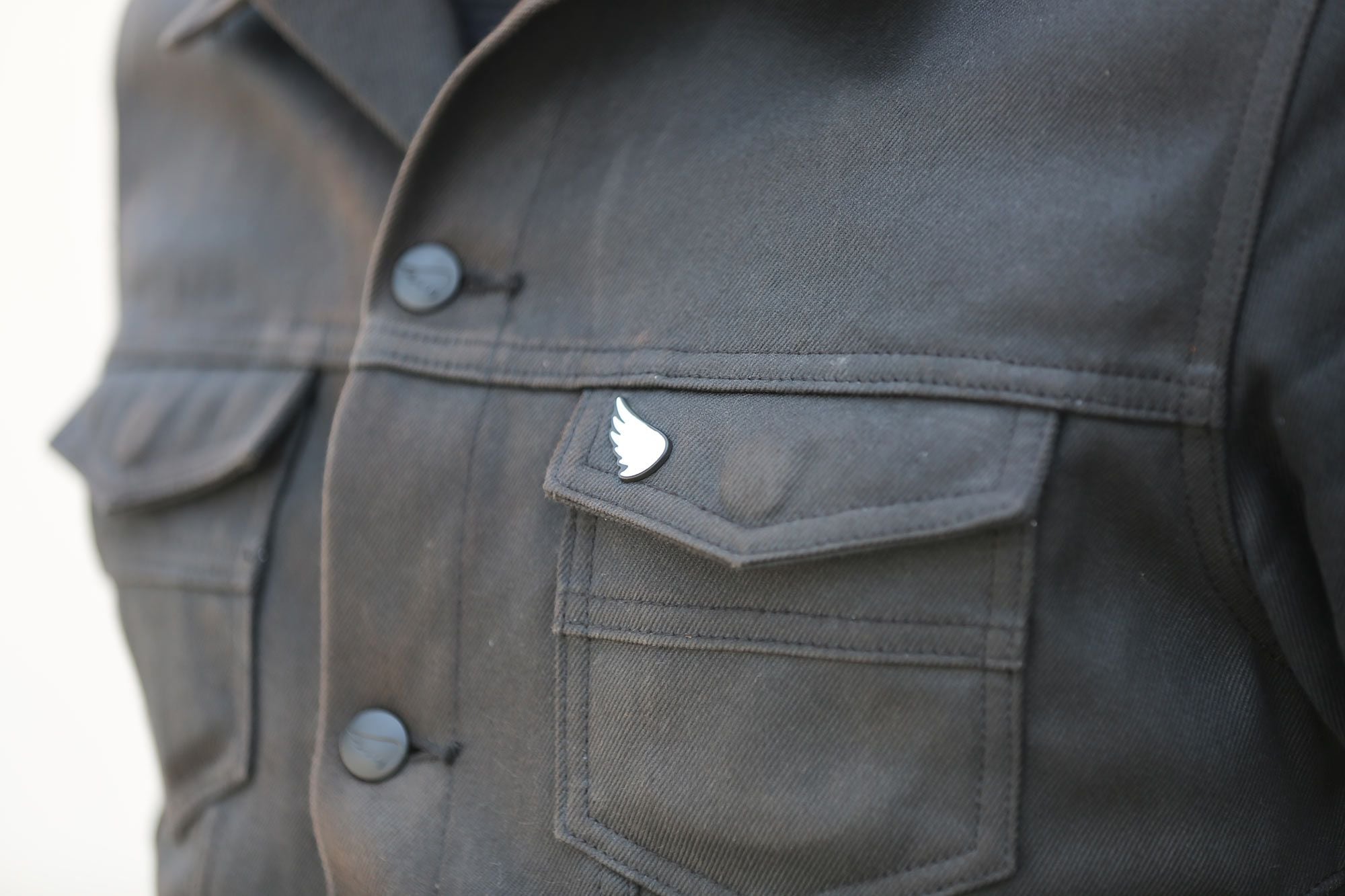 Just like all-cotton denim, Saint's protective blend fades nicely as it breaks in. (Justin Dawes/)
Branded buttons on the back of the Saint Unbreakable jacket let the wearer adjust fit. (Justin Dawes/)
Source link