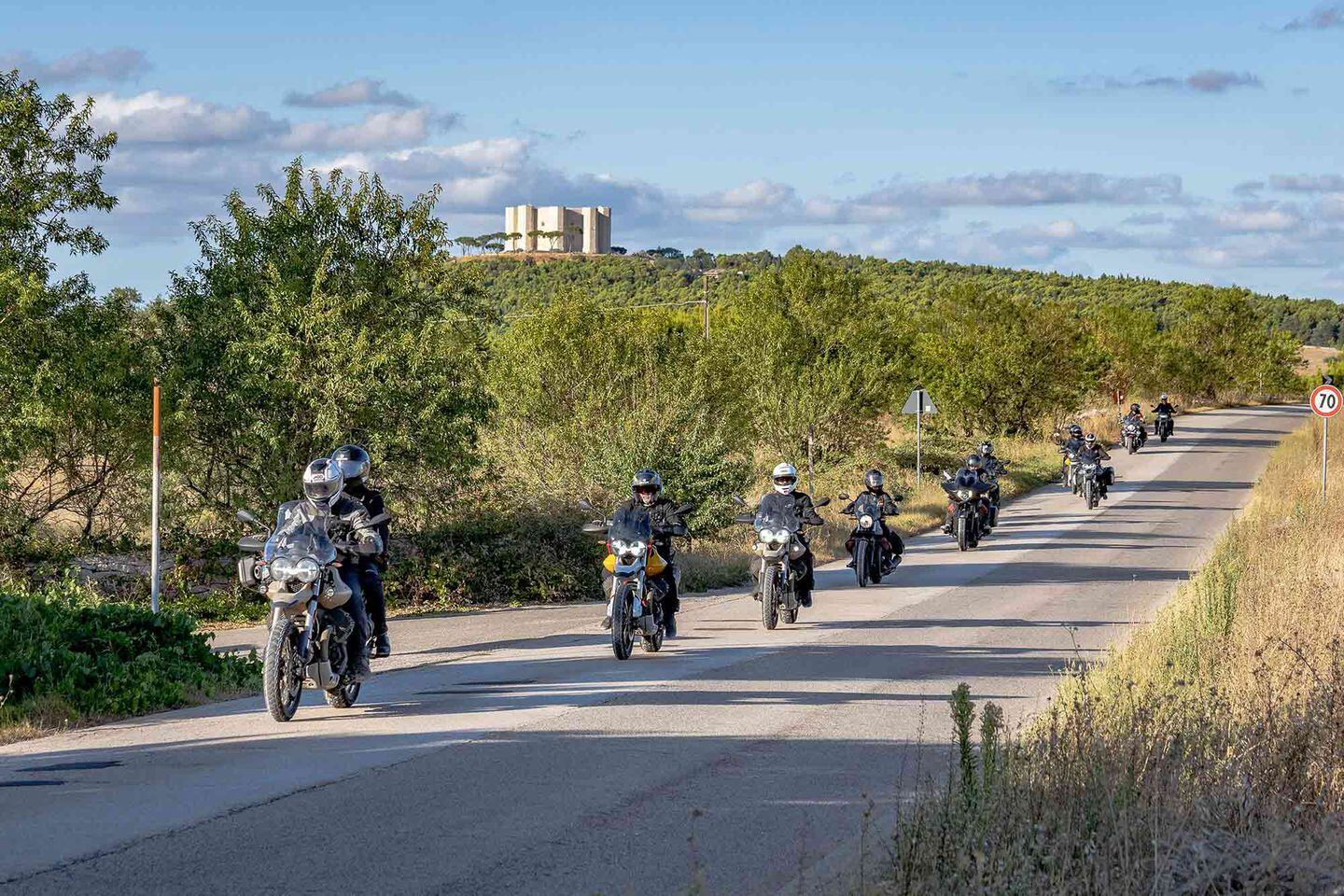 Tour some of the best roads in the US on a Guzzi. (Moto Guzzi/)
The Moto Guzzi Experience is coming to America with three unique, all-expenses-paid tours that celebrate 100 years of motorcycles from Mandello del Lario. The Big Sky tour (September 9–13) traverses Montana and Wyoming on its way to Yellowstone National Park, Beartooth Highway, and Big Sky. The Ozarks tour (September 23–27) begins and ends in Memphis, Tennessee, and wends its way through the best roads in the region with scenic stops along the way. Finally, the California Coastal tour (October 7–11) travels through the famous Pacific byways on bucket lists of riders from around the world.
Related: 2021 Moto Guzzi V9 and V85 TT First Look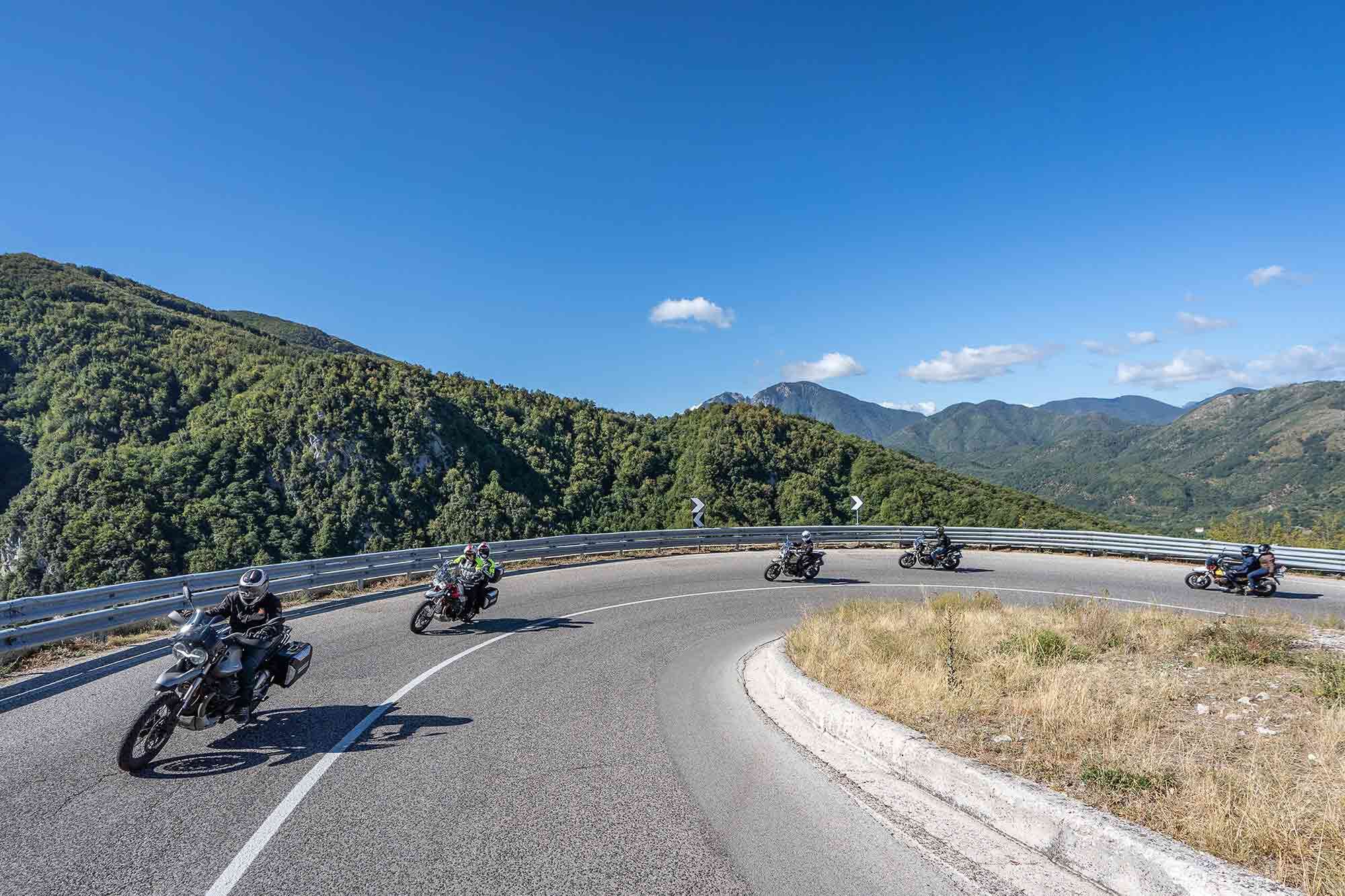 With all the details taken care of, participants can just enjoy the ride. (Moto Guzzi/)
Just picture it: Your route is planned; your ride leader comes with a sterling reputation; there's a chase vehicle in tow with parts, water, extra layers, etc.; you're on a brand-new rented Guzzi (or your own) for four days of the best riding in the country; each night you know where you're going to sleep; and you've just made a dozen new friends who are all as passionate about transverse 90-degree V-twins as you are.
Many motorcycle tourers consider the best part of two-wheeled travel to be the fortuitous happenstance of winging it: of having no itinerary (which is to say, spending two hours too long in the saddle looking for a place to sleep before finally relenting and staying in a fleabag motel that looks like it could be in the set of a B-movie where every character meets a gruesome end); getting lost because your GPS is possessed by the ghost of Christopher Columbus, whose infamous sense of direction always got him someplace but rarely the right place; and generally riding while malnourished, lonesome, and preoccupied with suspicions that the mildewy tent from your Cub Scout days that's currently strapped to the back of your V7 may no longer be waterproof (shoutout to Egan's Big Pink).
There is another way, however.
Related: Moto Guzzi Century Celebrations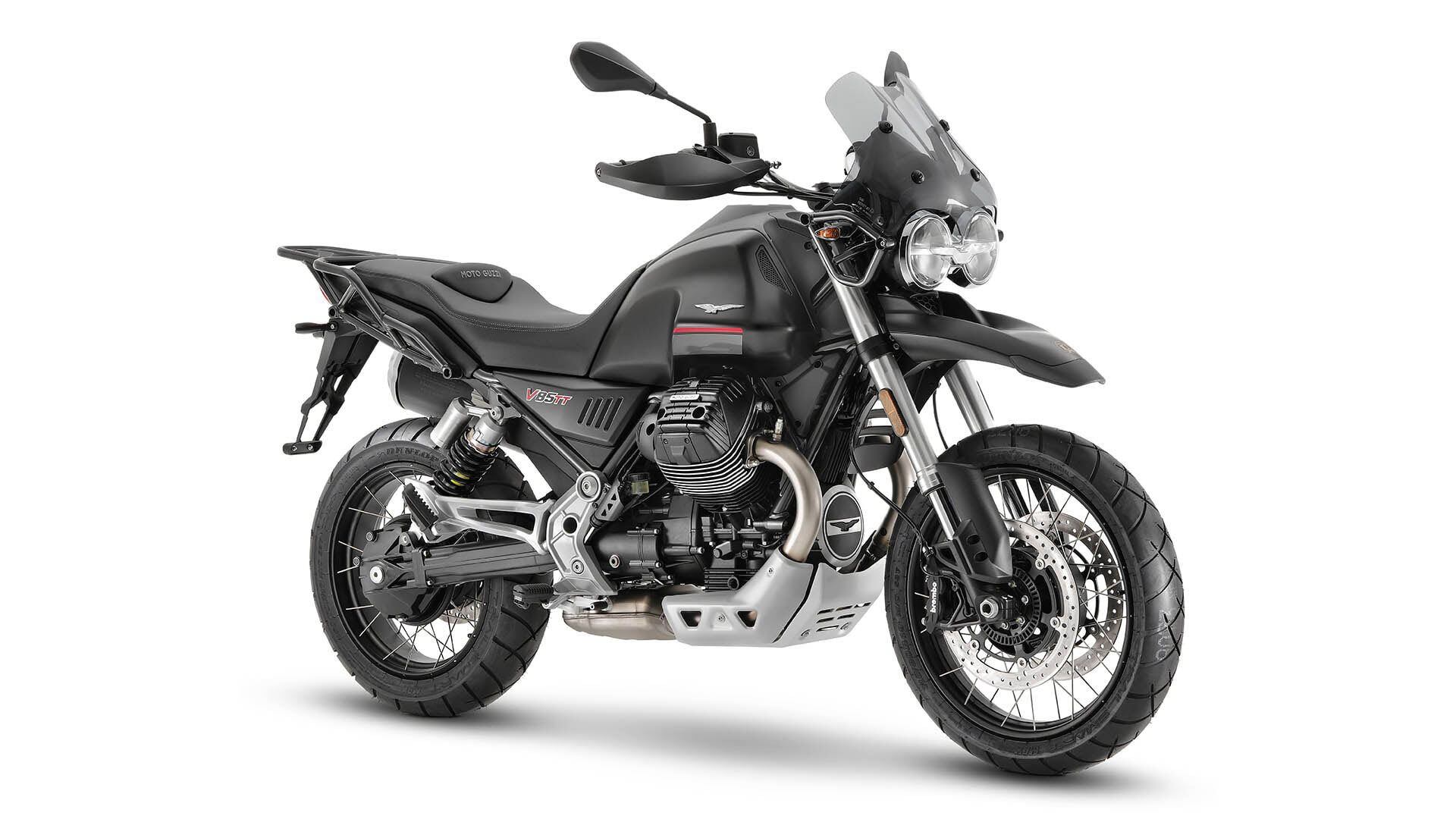 With 200-ish-mile days and the potential for off-road excursions, the Moto Guzzi V85 TT is the obvious choice for any of these trips. (Moto Guzzi/)
With the Moto Guzzi Experience, $2,500 (an additional $1,000 if you take a passenger) gets you a rented Moto Guzzi, five nights in hotels, all your meals (not including booze), liability insurance, fuel for rented bikes, and two trip leaders. Each group is limited to just 14 bikes—eight rented and six BYOG (Bring Your Own Guzzi; sorry GS riders). The total cost of the trip is $1,500 for riders who go the BYOG route. Travel costs to the tour start points are not included.
Terrain is varied, though each route includes a blend of on and off-road.
As a special offer, for riders who decide to buy a new Guzzi when the tour ends, the cost of the trip (that's $2,500 or $1,500) will be subtracted from the purchase price. In other words, if you're thinking of buying a new Moto Guzzi, why not sign up and get a free trip out of the deal?
The three US trips join Moto Guzzi's European calendar which features routes through Sardinia, the Dolomites, Tuscany, the Balkans, and Tunisia. Moto Guzzi is even re-creating Giuseppe Guzzi's 1928 ride to Nordkapp, which traverses northern Europe en route to crossing the Arctic Circle and returning to Mandello del Lario via the Baltic states.
For more information, check out motoguzzi.com/us_EN/experience-new/.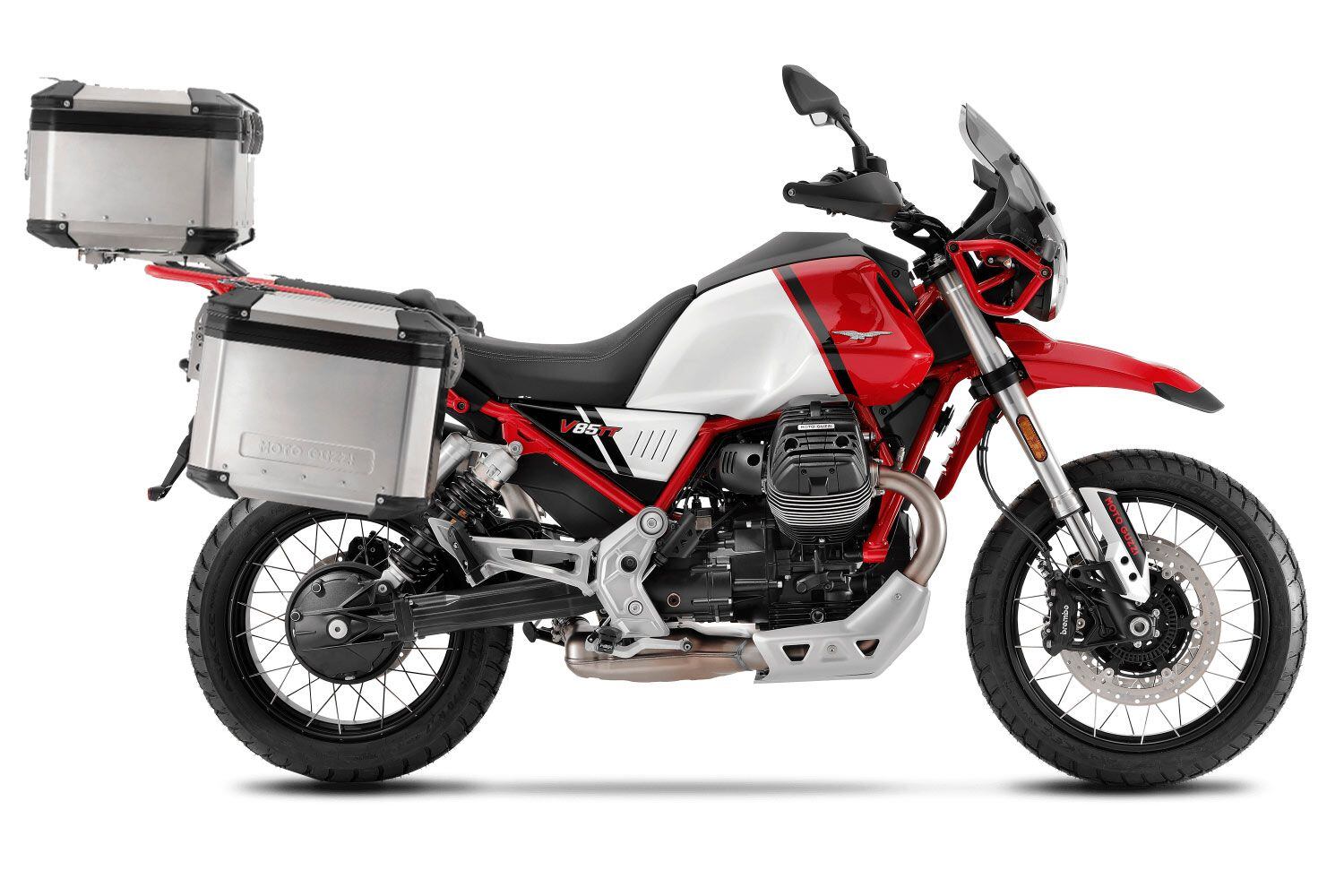 Or up your game with the 2021 Moto Guzzi V85 TT Adventure. (Moto Guzzi/)
Related: Moto Guzzi Updates 2021 V7 With Larger 850cc Engine
Source link