The new LiveWire electric brand now has its own website at livewire.com. (Harley-Davidson/)
The LiveWire used to be just a motorcycle model, but now the name is evolving into something more broad. That was the word from Harley-Davidson this week as it announced the launch of LiveWire as an all-electric motorcycle brand. Guess we shouldn't be surprised; gas-powered and electrified motorcycles were always going to feel like an awkward fit, especially when they coexisted at America's oldest motorcycle manufacturer, an outfit with 100 years of ICE-powered designs under its belt. So here we are, with LiveWire the brand officially looking to "redefine electric…delivering the best experience for the urban rider." If that means more affordable electric vehicle options to come from H-D, then we're bullish on the possibilities.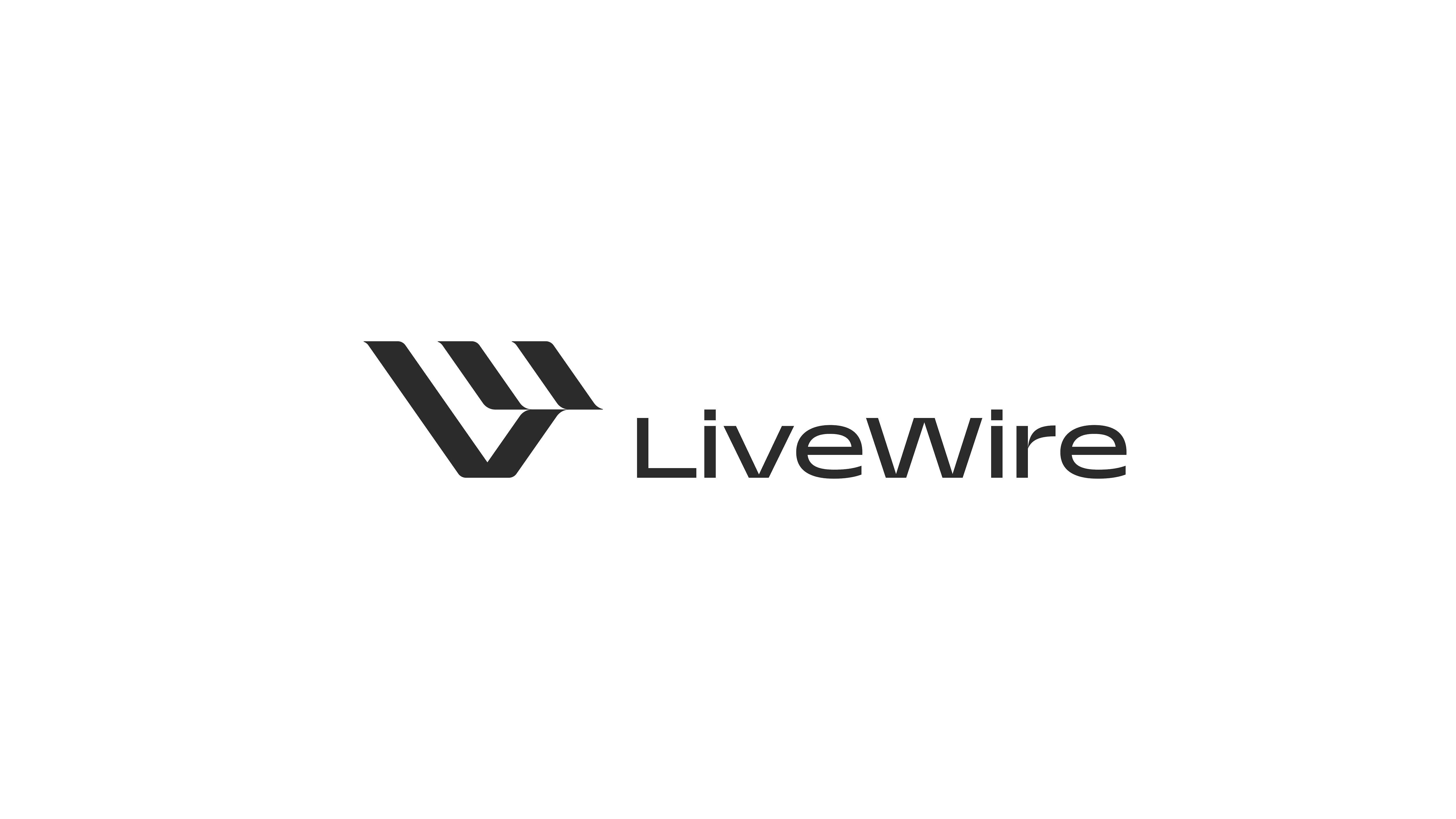 Silicon Valley-appropriate? New stylized logo feels less traditional, more forward leaning. (Harley-Davidson/)
It's an about-face from the idea that H-D might be exiting the electrification space for good, a rumor that was fueled in part by the disappearance of ebikes from the "future vehicles" part of its website a while back. It seems Milwaukee was just restructuring, as it had with the Serial 1 Cycles ebike spin-off, which still counts H-D as the mother ship (they're housed on H-D's campus in Milwaukee, after all).
In a sense, the company is continuing to flesh out the details of the Hardwire strategy it released several months ago. Back then, CEO Jochen Zeitz had listed several priorities, one of which was to "invest in innovation in the electric market which will be a critical part of our future." In the current release for the LiveWire brand, he goes even further, hinting at more models to come: "One of the six pillars of Hardwire…is to lead in electric. LiveWire also plans to innovate and develop technology that will be applicable to Harley electric motorcycles in the future."
A peek at the new livewire.com website doesn't reveal much, other than a large image of the current LiveWire model, a flowy mission statement—"Welcome to LiveWire, pioneering the future of motorcycling by means of design, software, and experience for the pursuit of urban adventure and beyond"—and a place to sign up for future updates.
There's also a new stylized logo that flashes across the homepage and appears on the bike's fuel tank to support the recast. A separate Facebook page reveals more photos that hint at an overall urban theme, and the release further confirms the initial focus will be on the urban market.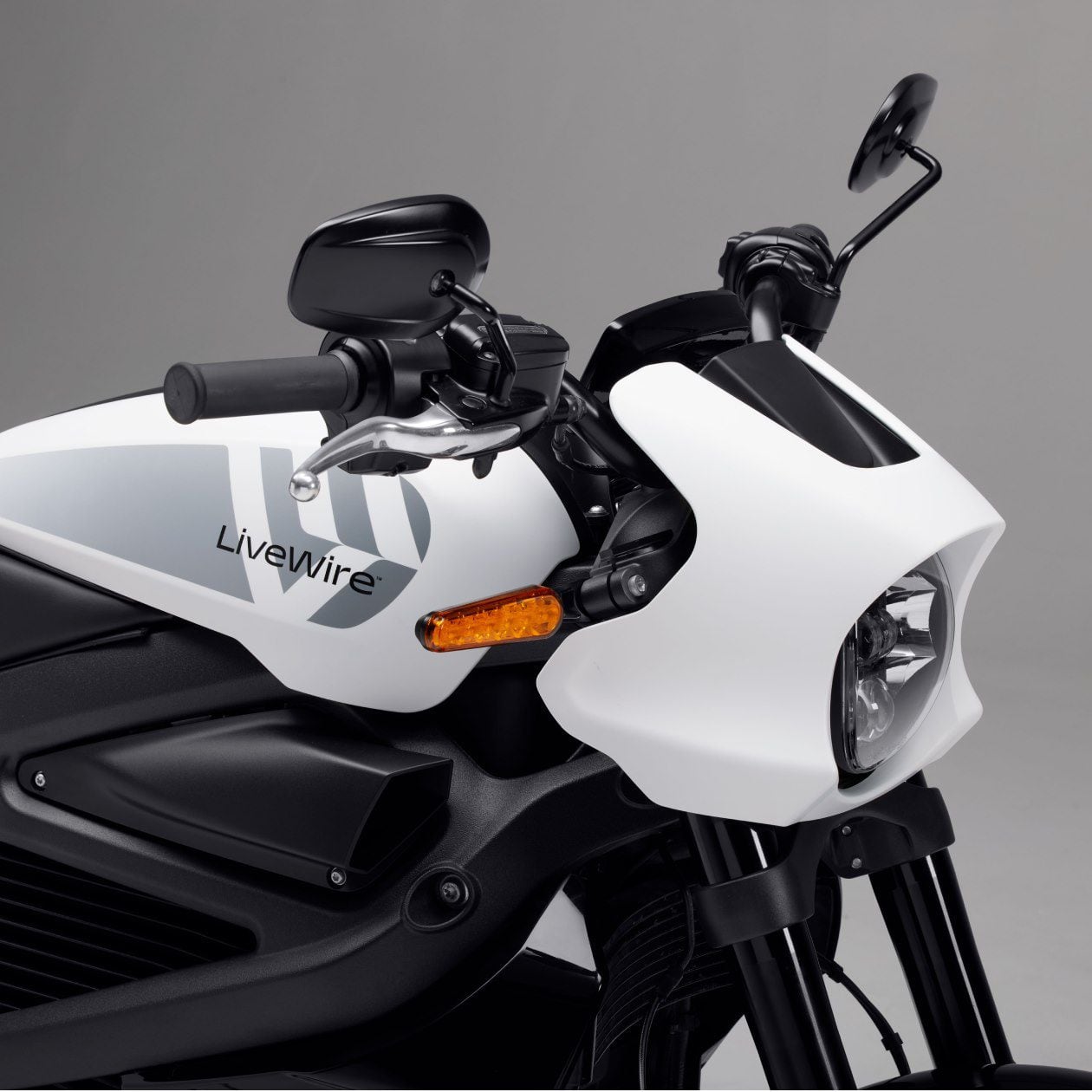 Updated graphics on a current LiveWire; the new LiveWire model will be released in July. (Harley-Davidson/)
The brand will be headquartered virtually, though Harley says physical hubs in Silicon Valley (LiveWire Labs) and Milwaukee will be set up and aid development of future design and technology. And not to worry, there will be a physical model to go along with all this branding; the first LiveWire-branded bike is scheduled to launch on July 8, 2021, at the International Motorcycle Show. No word on whether it'll be an all-new model or an update of the existing LiveWire.
Related Content: Harley-Davidson Reveals "The Hardwire" Plan
At that point, LiveWire will be working "with participating dealers from the Harley-Davidson network as an independent brand" though from a consumer standpoint, Harley says the brand will operate using both digital and physical retail formats so that customers can check out the brand according to their own preference—a business model undoubtedly expanded upon during the pandemic. The official word is there will be dedicated EV showrooms in "select locations" across the country (starting in California), but no word on whether existing dealerships might incorporate or add separate LiveWire spaces to current floorplans.
We're hoping the new pivot will mean more electric choices and, given the "urban market" focus, some lower price points to appeal to new and younger riders.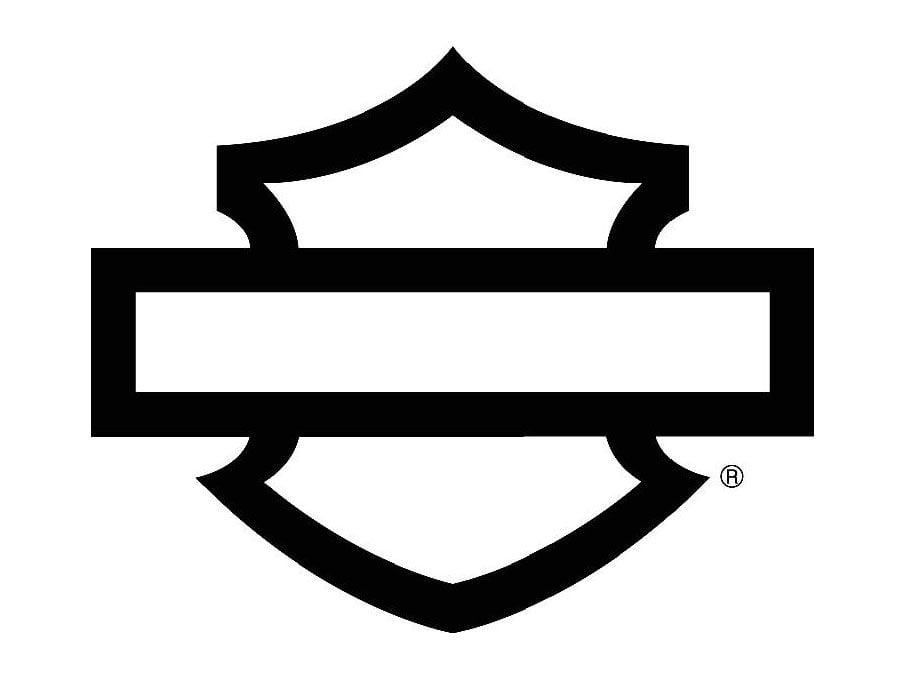 H-D CEO Jochen Zeitz has said that one of the pillars of the Hardwire strategy was to lead in electric, hence the new brand. (Harley-Davidson/)
Source link