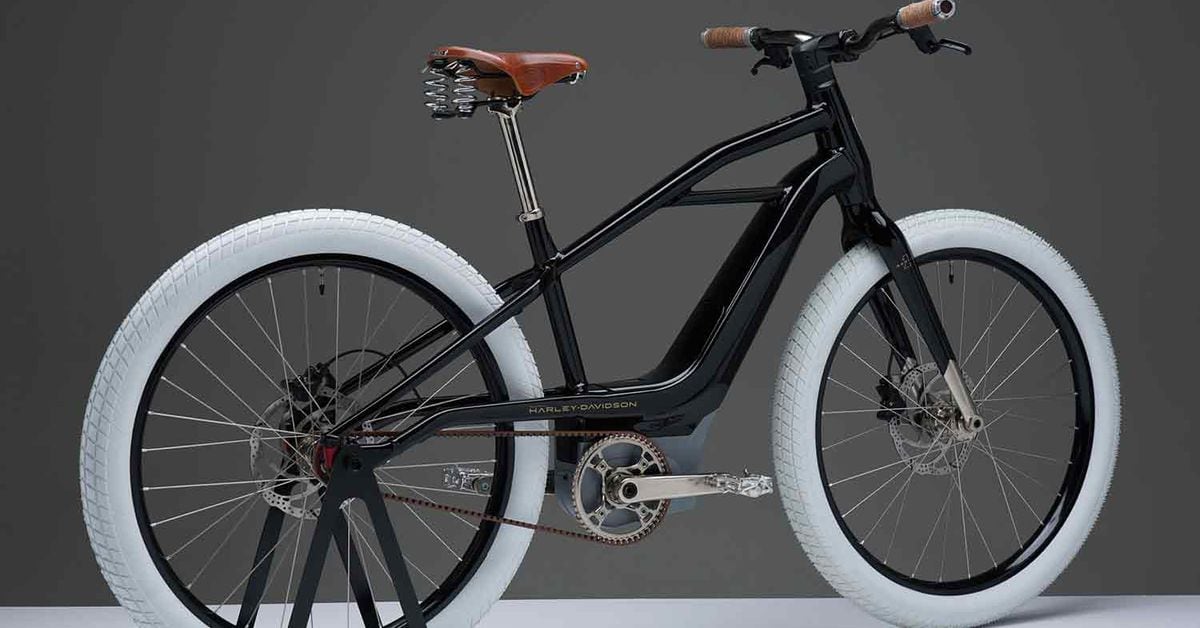 Serial 1 unveiled this retro-style belt-drive prototype ebike as part of the brand's launch announcement Tuesday. (Serial 1 Cycle Company/)
Harley-Davidson announced Tuesday that it has spun off its nascent ebike business into a separate company and stand-alone brand called Serial 1 Cycle Company. The new entity takes its name from the nickname for Harley-Davidson's first motorcycle: "Serial Number One."
The move is part of Harley-Davidson's restructuring plan known as "The Rewire," narrowing the motorcycle manufacturer's focus on its most profitable core markets and retiming product launches "to reflect the new reality" under the COVID-19 pandemic. Harley-Davidson announced that plan in April, and a representative from the company told Cycle Volta at that time that its first ebikes would be delayed until 2021. Serial 1 stated Tuesday that its first ebikes are scheduled to hit the market in spring 2021.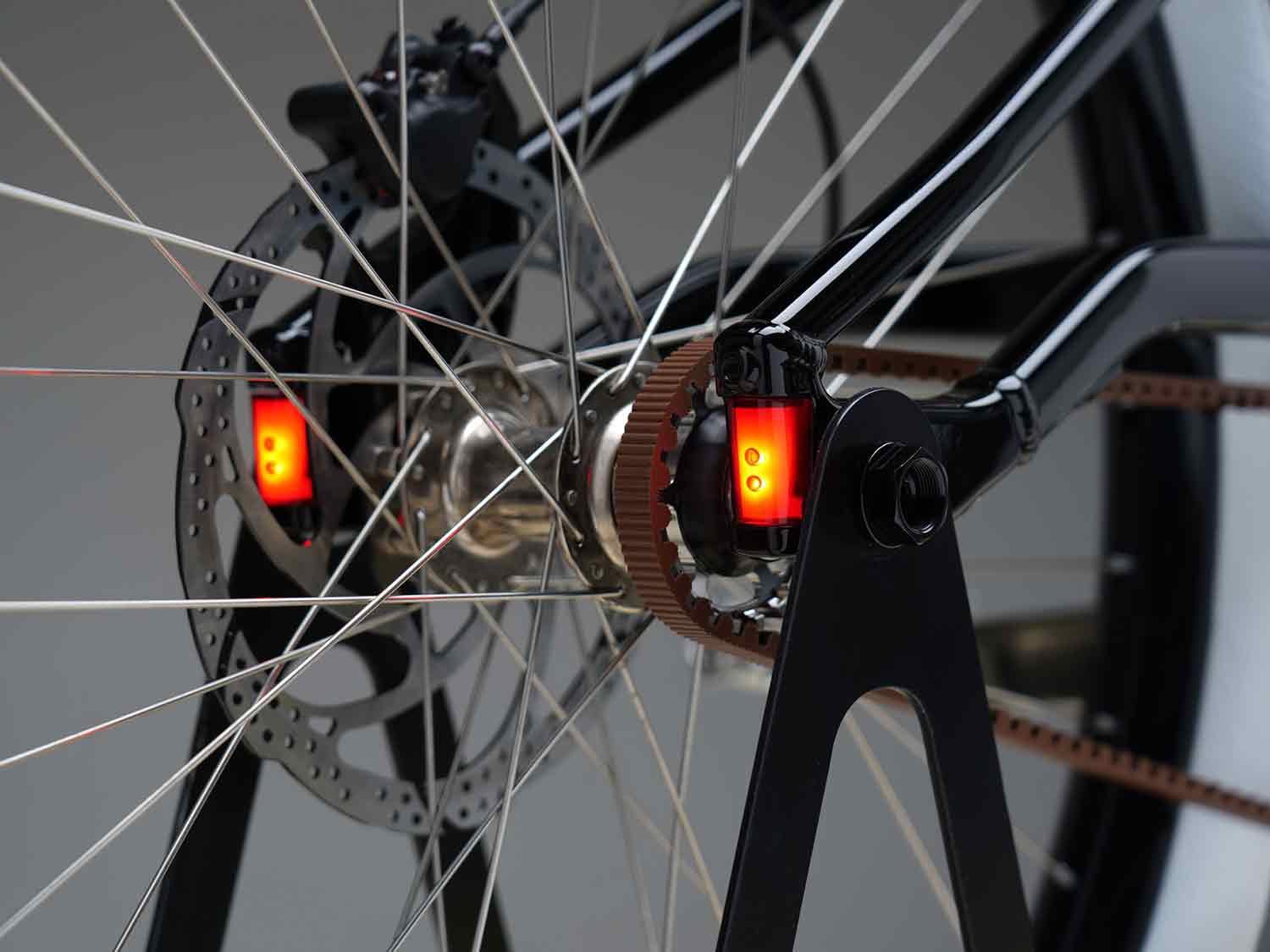 Integrated taillights on the new prototype. (Serial 1 Cycle Company/)
New investors were brought in to form Serial 1, and Harley-Davidson maintains a minority stake in the new company, said Aaron Frank, who had been Harley's marketing manager for ebikes and is now brand director for Serial 1.
Related: Sneak Peek at Harley-Davidson's Ebike Line
"Harley-Davidson worked real hard to simplify its business and focus on the core business building electric and internal combustion motorcycles. I think it's really good. It allows Harley-Davidson to have a role in the ebike space without it being a drag on their business building motorcycles, and it allows us a lot of advantages because we're able to move a lot more quickly as a smaller, more focused company," Frank told Cycle Volta. "And we're also really able to serve ebicycle consumers better because our only obligation is to the ebicycle consumer and building bicycle product for that market."
Related: Harley's Purchase Of StaCyc May Mean An "Electric For All" Strategy
Frank said the core group of employees that launched the ebike project inside Harley-Davidson remains intact, and will bring the ebikes to market under the Serial 1 name.
Related: Harley-Davidson Releases Limited-Edition Kids Balance Bikes
"The few employees who were dedicated to the ebicycle program (at Harley) have made the transition to Serial 1. So our president (Jason Huntsman), our vice president of product development (Ben Lun), myself, and a few others transitioned directly from Harley-Davidson to Serial 1," he said.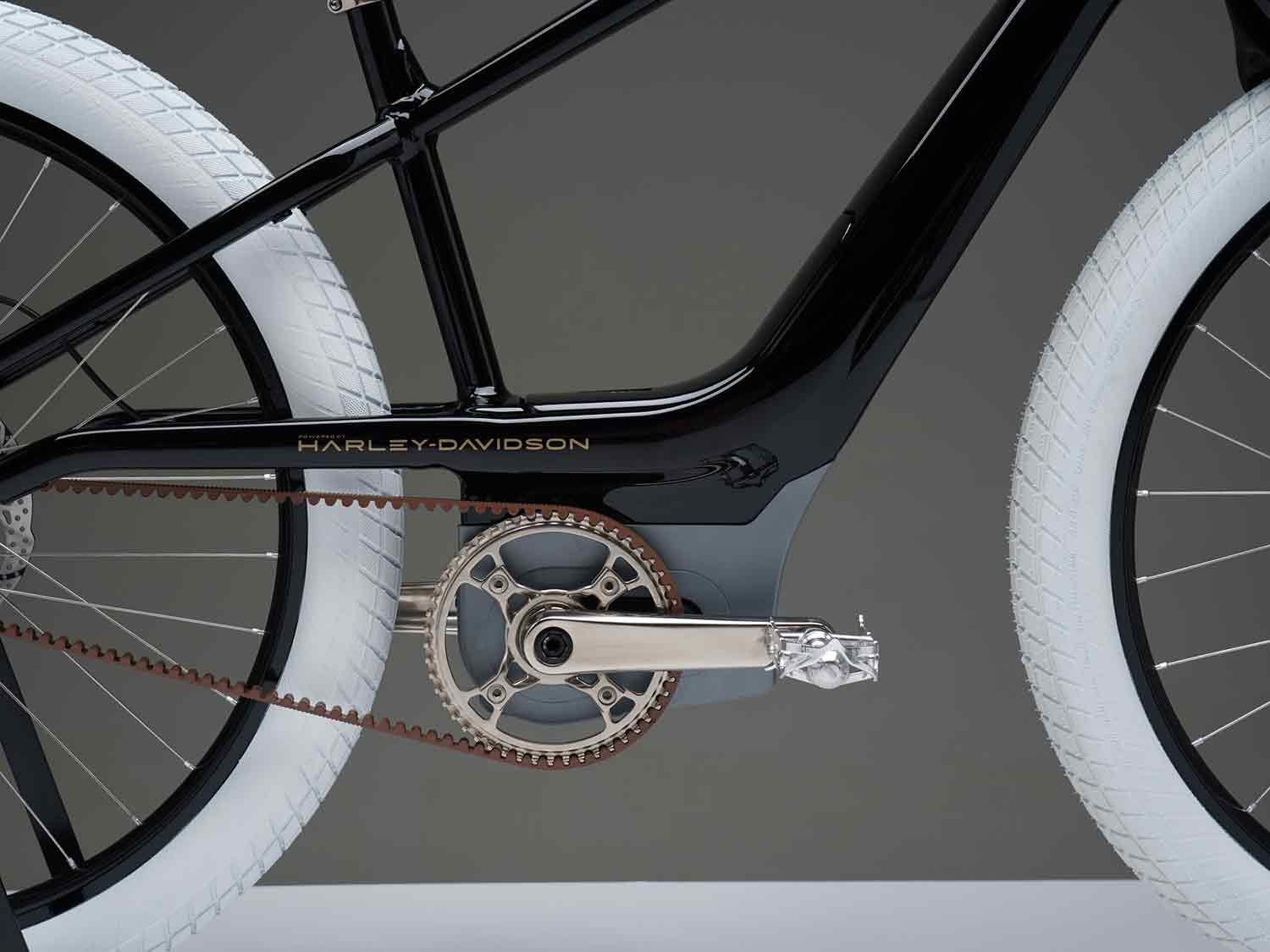 Harley branding on the new prototype's elevated chainstay. (Serial 1 Cycle Company/)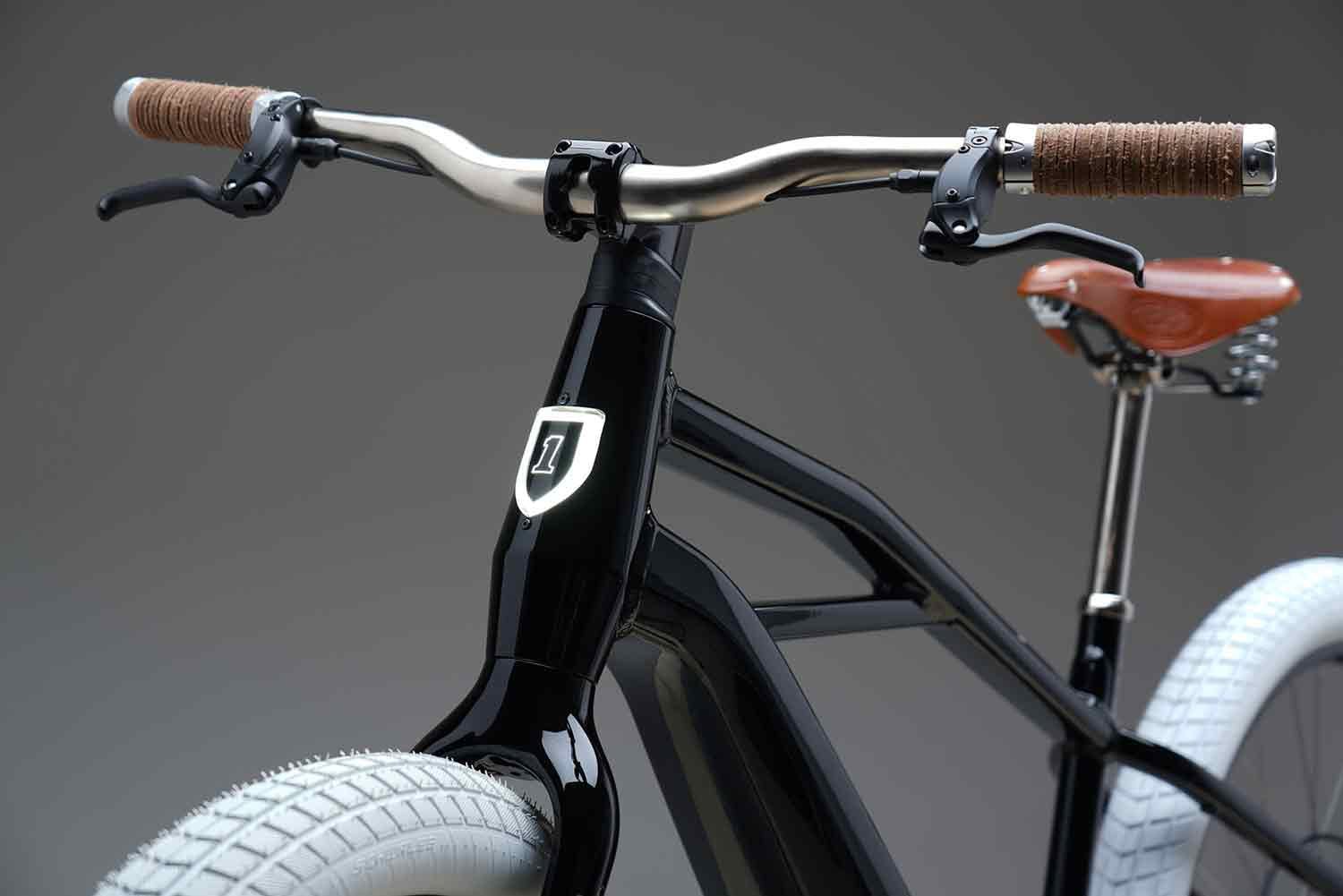 Serial 1's logo gets the headtube real estate. (Serial 1 Cycle Company/)
Details on the product launch, including how many bikes will initially hit the market, remain under wraps. But Frank said design elements and componentry seen on Harley prototypes thus far are likely to make it into the first production bikes. On Tuesday, Serial 1 also released photos of a new retro-style belt-drive ebike bearing branding from both Serial 1 and Harley.
Related: Harley-Davidson Ebikes Delayed Until 2021
"We designed those prototypes to be very easy and intuitive and non-demanding on the rider," Frank said. "We know that a lot of these ebike customers are not necessarily hardcore cyclists. I think one of the greatest opportunities in the ebicycle space is to convert people who aren't cyclists into cyclists using electric technology. We've got pretty significant market research that shows that these potential customers really want something that's easy to operate.
"A lot of times they might be intimidated by more traditional bicycle technology. So you'll see technology like a maintenance-free belt drive instead of a conventional chain drivetrain that's going to take maintenance, that's going to be dirty if you touch it or put it in your car. You'll see things like integrated lighting and internal cable routing., A lot of the stuff from those prototypes is designed to be really user-friendly."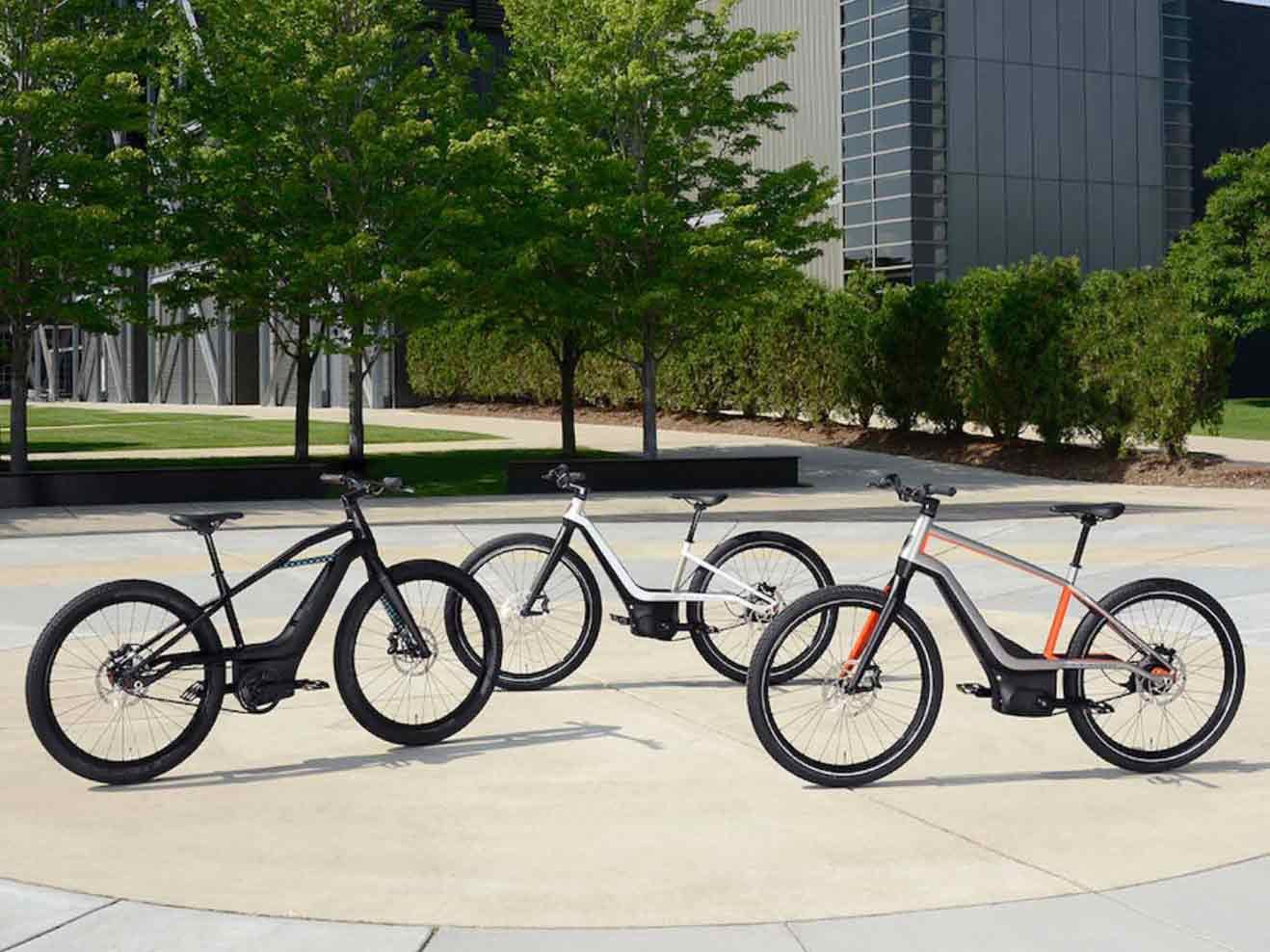 Harley previewed these prototype ebikes at a dealer event in August 2019. (Harley-Davidson/)
The ebikes will be sold consumer direct on Serial 1′s website and through participating Harley-Davidson dealers. Interested customers will be able to demo ebikes at those dealers, and Serial also plans to eventually roll out a mobile demo program.
We Thank To Our Readers For Your All Contributes. We Still Seek Your Support In Pandemic CoronaVirus.
Donate Bellow For Better Future
[charitable_donation_form campaign_id=57167]