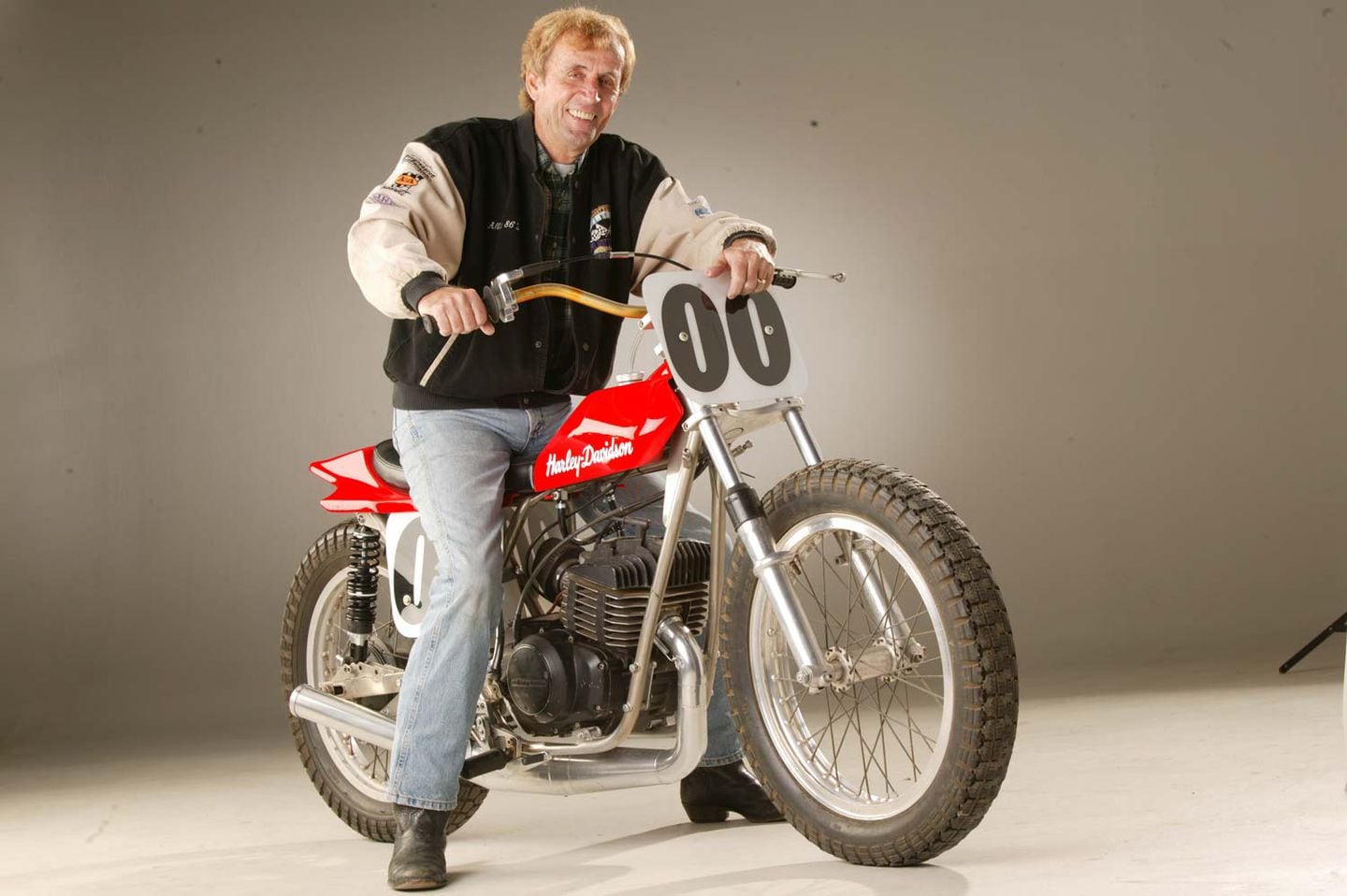 Allan Girdler on his built-from-scratch Harley-Davidson DT-250 flat-tracker re-creation in 2005, about which he wrote, "…we have a competitive vintage racer that lacks only a pedigree and cost maybe twice as much as we would have spent on a complete and running machine. To which one can only reply, what fun would that have been?" (Brian Blades/Cycle World Archives /)
It is with great sadness we report the passing of Allan Girdler, former editor in chief of Cycle World and a frequent contributor to the magazine in years since.
Allan took over the helm in April of 1977, and ran the magazine for seven years, until May of 1984, when he wrote his farewell "Up Front" column and retired to write books and run his orange grove in the hills near Rainbow, California. When he died of cancer on Thursday, April 15, just 12 days before his 84th birthday, he was still living there with his wife Jan—and was still riding his Ducati Scrambler and dirt bikes regularly, often with one or more of his three children, 13 grandchildren, or nine great-grandchildren. He stayed fit and active right up until the last, and Jan tells us he competed in an amateur flat-track race (one of his favorite things) less than a month before he died.
Allan was born in New York City on April 27, 1937, and grew up in Greenwich, Connecticut. He was, by his own description, something of a '50s-style rebel hot-rodder in a family that expected Great Things, in a much more academic vein. He felt the allure of working on cars and bikes more powerfully than the draw of college, but eventually changed course when he found himself working long hours in a dog food factory, with few other prospects. He applied for admission to several colleges and got accepted by Oklahoma State University in Tulsa, where he earned a journalism degree. He was soon working as a reporter for the Tulsa morning and evening newspapers, the World and the Tribune. He said he spent most of his spare time and money roadracing an MG TC—which he eventually hot-rodded into an MG Special with a larger and more reliable Volvo engine.
Pursuing his mechanical interests, he moved to California and took a job with Car Craft magazine, later moving on to Road & Track and then its sister CBS publication, Cycle World, in 1977.
And just a few months after Allan took over as editor in chief, another auto mechanic with a journalism degree who preferred racing sports cars and motorcycles to news writing (that would be me) had the good luck to submit a motorcycle touring story to CW. Editor Girdler liked the story and said he would buy it.
Allan published four more of my travel features over the next three years and eventually asked if I wanted to move from Wisconsin to California and work full time for the magazine. Thus, in 1980, at the slightly over-ripe age of 32, I'd somehow landed my dream job. And I have maintained ever since that Editor Girdler did more to change the direction of my life for the better than anyone outside of Barb and my own family. He was both a mentor and a friend.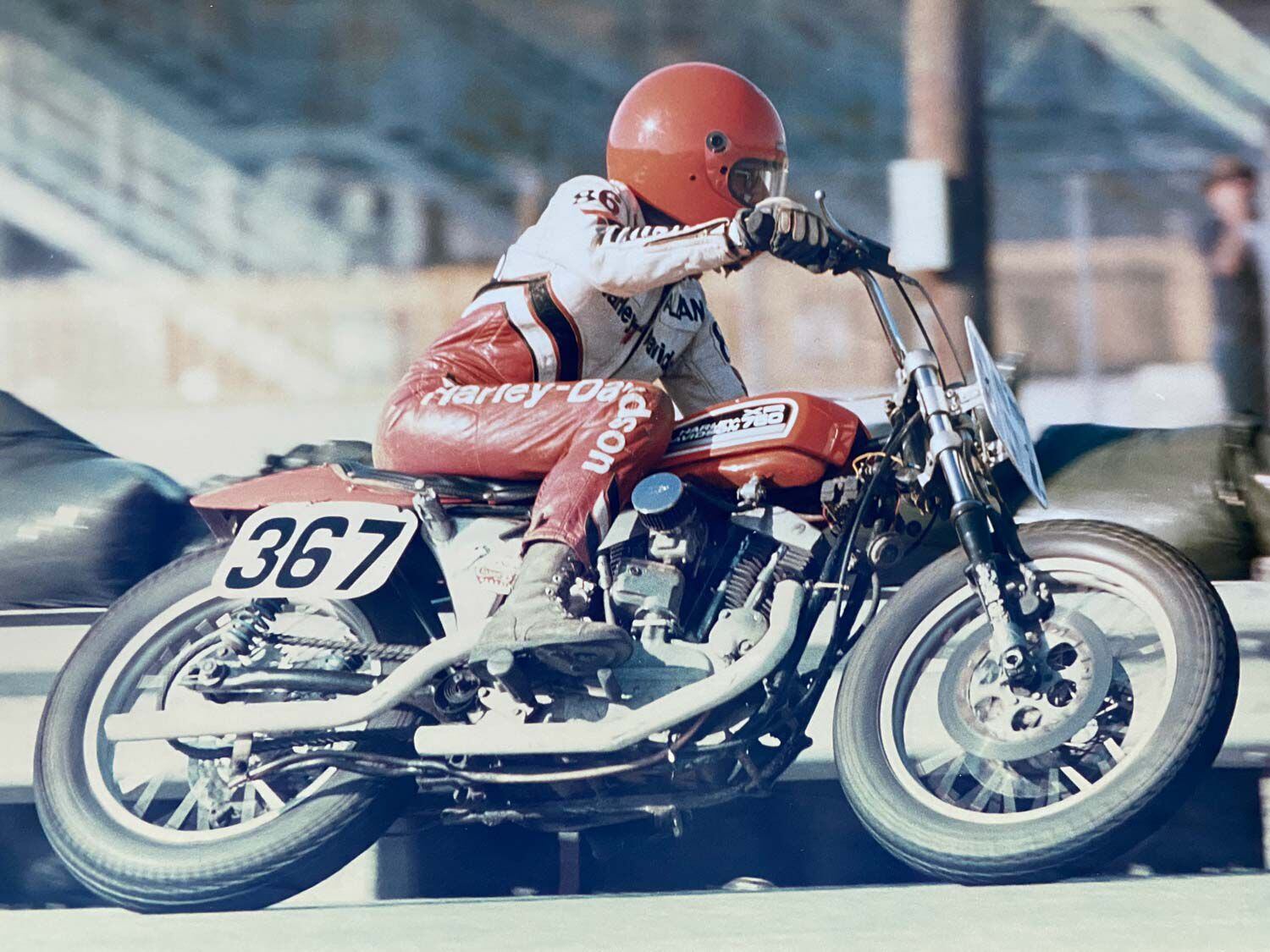 It is safe to say Girdler had at least two natural habitats, one behind the keys of a typewriter, the other behind the bars of a Harley-Davidson XR-750. He served as <em>CW</em> executive editor in 1976-77, then editor in chief from 1978-84. (Cycle World Archives/)
Allan's "Up Front" columns and articles had a laid-back, friendly quality about them but were filled with sharp, slightly iconoclastic observations and wisdom. And Allan was just like his writing, though—for all of his relaxed writing style—he worked hard and took the quality of the magazine seriously, and expected everyone else to do the same. We were understaffed, and hardly ever put in less than a 10-hour day or a six-day work week. I didn't even think of asking for a week of vacation during the three years I worked there full time. But the job itself was like a working vacation to me; all of us would much rather be riding, racing, testing bikes, and touring by motorcycle than off visiting some conventional tourist mecca. It was exactly where we wanted to be.
We also liked working for Allan because he was dead-honest, with a newspaperman's respect for the separation of church and state. I remember having an editorial meeting one Monday morning after we'd just chosen our winners for that year's Ten Best Bike Awards, and an advertising manager dropped in. He pointed out that a major Japanese motorcycle manufacturer had just bought a huge advertising package for the year, and yet we had included no Best Bikes of that marque. The adman suggested we might want to reconsider our choices.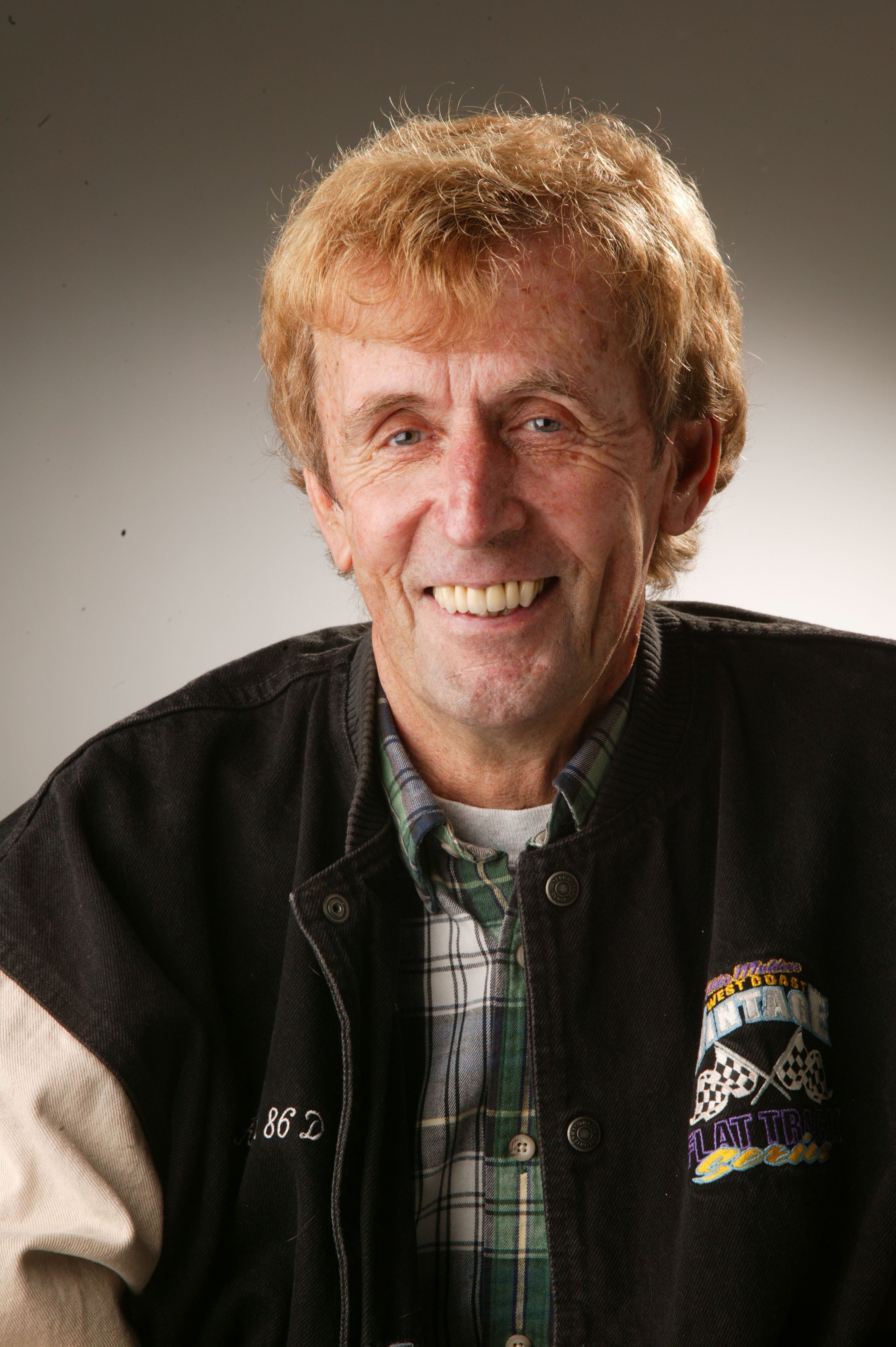 Allan Girdler had an easy smile and laid-back demeanor, but took his editor's job deadly seriously, seeking truth and serving the reader first. (Brian Blades/Cycle World Archives/)
The usual good humor drained out of Allan's face and he said, flatly, "We don't work for a motorcycle company. We work for our readers." Our votes remained unchanged, and that was that. In virtually any ethical dilemma, you could ask yourself, "What would Allan do?" and come up with a pretty good answer.
Another Girdler Edict was that we never use the "Letters" page to ridicule or abuse the people who wrote in; no wise-ass answers to make ourselves look clever. He used to say, "When you come home from a hard day at the office, the last thing you need is to be attacked by your own motorcycle magazine. We are the reader's friend and refuge."
I got to do a lot of desert riding and road travel with Allan, who loved all motorcycles but was an early proponent of dual sport or adventure bikes that could go anywhere. He was nondenominational in his tastes and not overly fond of fixed categories. In only his second CW column, Allan related that a desert racer friend chided him one day for riding to work on an outdated Japanese street scrambler with knobbies and a skid plate, and suggested he should really think about getting a serious dirt bike or a pure street machine. "You've got to be a road rider or a dirt rider. You've got to make a choice."
Allan answered, "I already have. Years ago, I decided to have fun every chance I got."
Allan also had a lifetime fascination with Harley flat-trackers, and owned a road-licensed XR-750. His deep knowledge of Harley-Davidson history served him well during the Harley nostalgia boom of the late '80s and '90s when he wrote several books on the subject, including Harley Racers and The Harley-Davidson and Indian Wars. The last feature story he contributed to CW was "Forever Young: The 50-year saga of Harley-Davidson's XR-750," which we published just last fall. In digging through the CW archive for photos to support "Forever Young," Editor-in-Chief Mark Hoyer found the original manuscript for the build story Allan wrote about his street-tracker XR in the early 1980s. The typeface looked awfully familiar. This was because Allan was still using the same typewriter to write his stories 40 years later. Only now his wife Jan would email it as a scanned pdf.
That kind of continuity suggests we may in fact be forever young, at least in some ways. If only. This has been a hard late winter for CW alumni. My good friend Steve Kimball, the managing editor who welcomed me to the staff when I first came aboard in 1980, passed away less than two months ago. And now Allan. Steve Kimball was Allan's right-hand man, and they were two of the best people I ever worked with, and both of them remained my friends for life. And changed it, always for the better. It was good to know them.
Source link