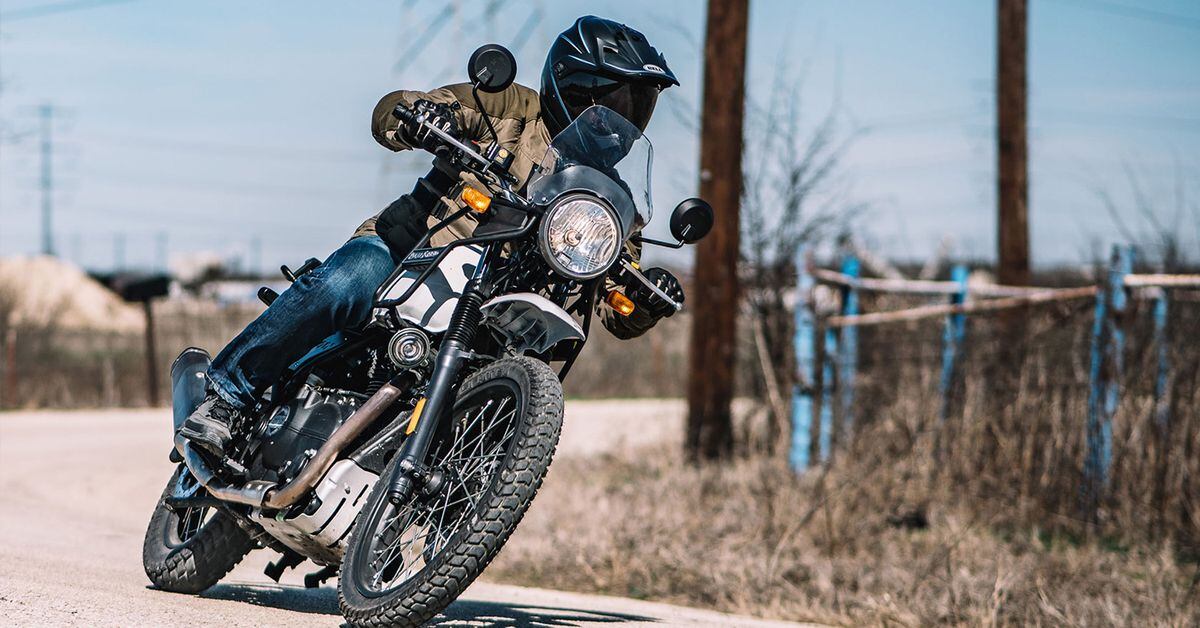 The hugely popular Himalayan is back for 2021, now with switchable ABS. (Royal Enfield/)
The trickle of 2021 model announcements has officially morphed into a steady stream as more manufacturers have started locking down their lineups for the new model year. Part of the growing tide is Royal Enfield's confirmation that its Himalayan model will be returning for 2021. It looks like the popular 411cc midsize adventurer will come into the new model year mostly unchanged, though it does get switchable ABS this time around, as well as that ever popular manufacturer "upgrade"—new color options.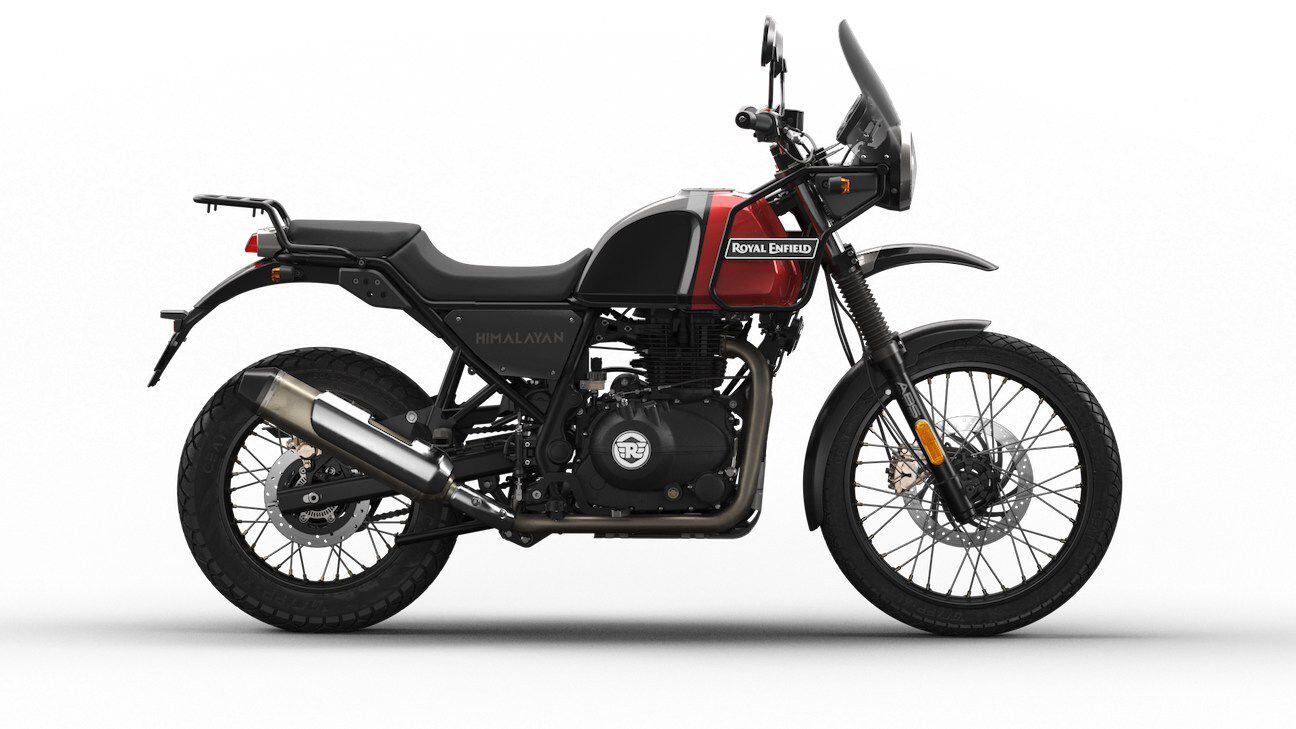 Want to add some more pop to your adventuring? Opt for the Rock Red option, new for 2021. (Royal Enfield/)
On its face, those changes sound pretty underwhelming, but then, since its introduction in 2016, the Himalayan has piled up enough accolades and impressive sales figures to the point that Enfield probably saw it as an "if it ain't broke, don't fix it" situation. Which means the 2021 Himalayan retains all the original architecture and underpinnings, and  simply adds a few subtle features to improve the riding experience. That includes a switchable antilock braking system (ABS) to give riders more control during sketchy off-road conditions, as well as a revamped rear brake mechanism that improves brake engagement and rider feel for decreased stopping distances. Royal Enfield says customers also requested a more refined sidestand design, so the new Himalayan gets a tweak to that unit as well. Additionally, the company improved the hazard light switch design as well for better accessibility during road- or trailside emergencies.
Revamped brake mechanism gives better rider feel for sharper stops. (Royal Enfield/)
Now for the new colors, because for some folks that's important too. The 2021 Royal Enfield Himalayan will be available in three new colorways: Lake Blue, Rock Red, and Gravel Gray, which join the existing Snow White, Granite Black, and Sleet hues. As before, the bike comes with a three-year warranty and will be available across all Royal Enfield dealerships in North America at the slightly increased price of $4,999.
You can also have your new Himalayan in Lake Blue. (Royal Enfield/)
"The Himalayan continues to be one of the best-selling units in North America," said Krishnan Ramaswamy, interim business head and president of Royal Enfield Americas. "The affordability, versatility, and capability of the Himalayan has established it as a must-have adventure bike, and with these updates, it's better than ever before."
Related Content: 2019 Royal Enfield Himalayan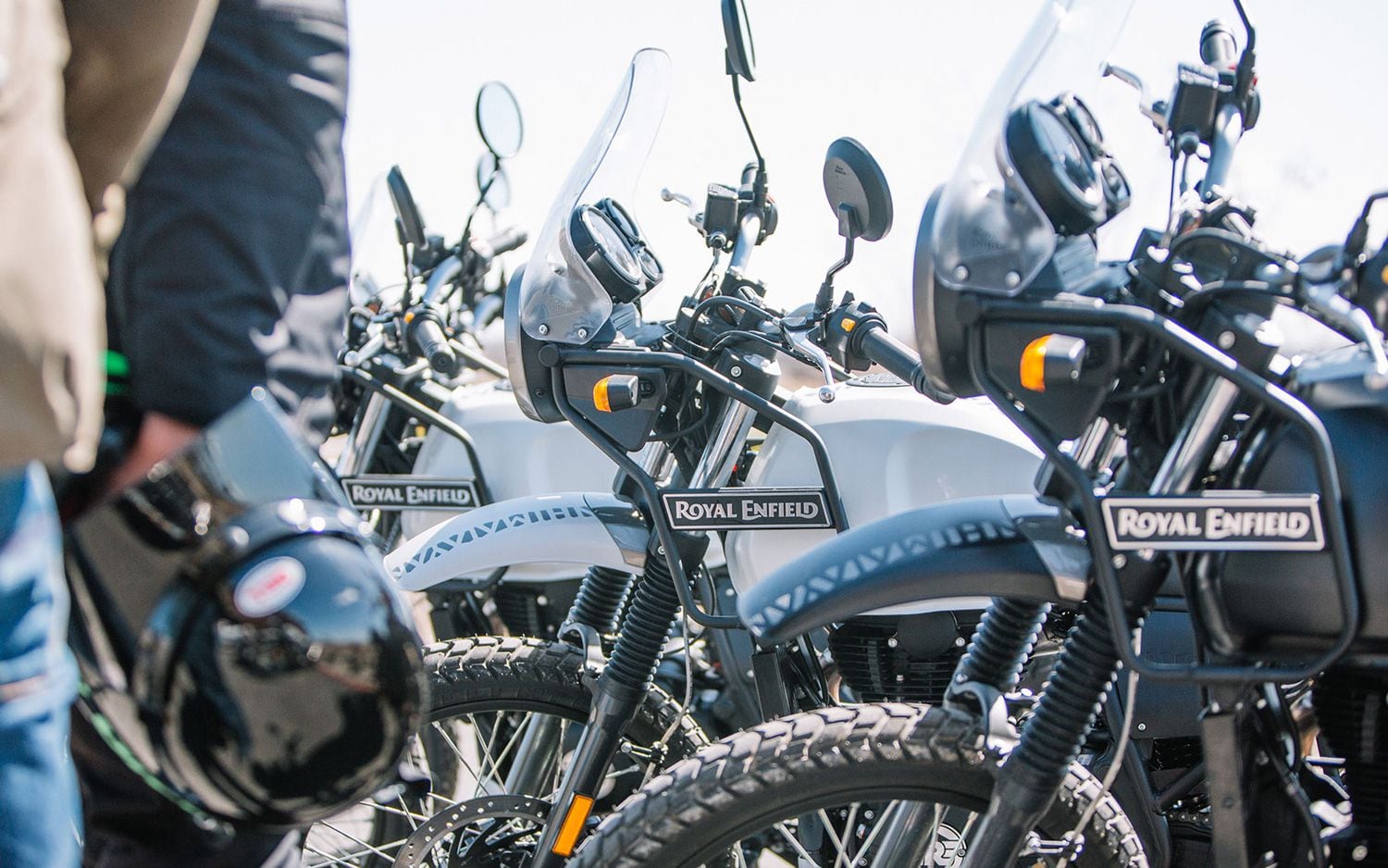 Royal Enfield has a passel of accessories available for the Himalayan as well. (Royal Enfield/)
There's also a wide variety of Genuine Motorcycle Accessories on tap so you can customize the Himalayan accordingly. To see the full lineup, visit royalenfieldna.com; interested parties can reserve a 2021 model starting September 1. Royal Enfield says quantities are limited, though we're unsure if that's temporary or not.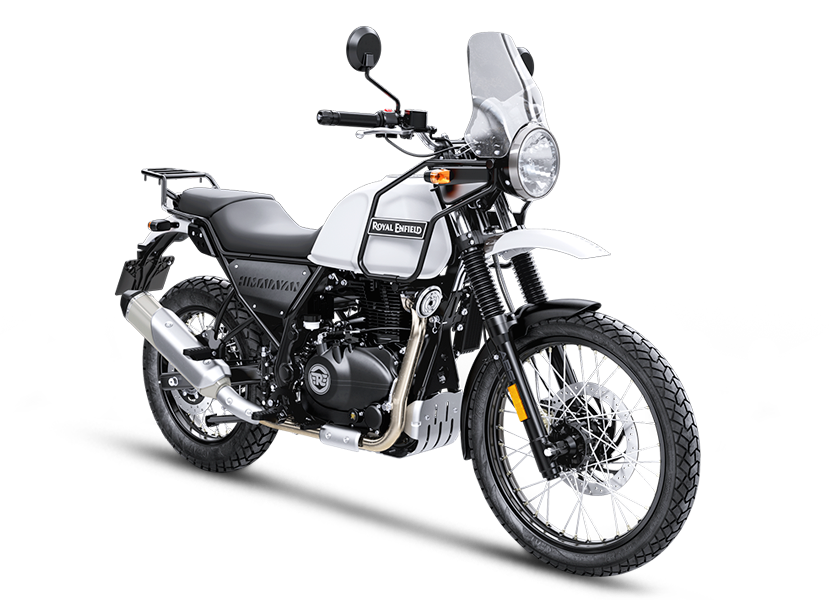 If you'd rather keep your Himalayan basic, Snow White remains in the color options list. (Royal Enfield/)
Source link