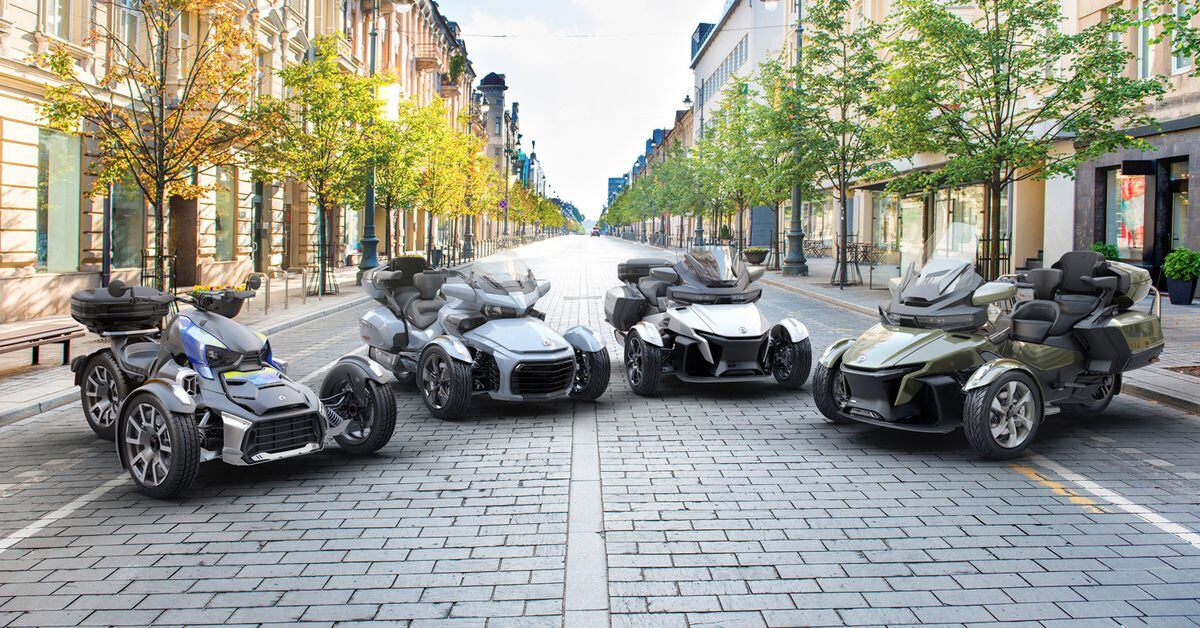 The new premium Sea-to-Sky edition joins Can-Am's RT series for 2021. (Can-Am/ BRP/)
When Can-Am trotted out news of its 2021 On-Road vehicle lineup this week, the headline on the press release was how the brand was successfully attracting new, younger, and more diverse riders to the riding community. The numbers we were given—approximately a third of Can-Am On-Road owners are female; close to 50 percent of Can-Am Ryker owners are new to the sport, and 72 percent are under the age of 55—were enough to make us take notice; traditional two-wheel manufacturers would kill for those kind of stats. Halfway down the press release, Can-Am also let us in on the notion that its 2021 lineup "remains incredibly fun and easy to ride," which seemed like another way of saying that most of last year's models are returning, but with just a few minor changes. Let's take a look at what's new for 2021.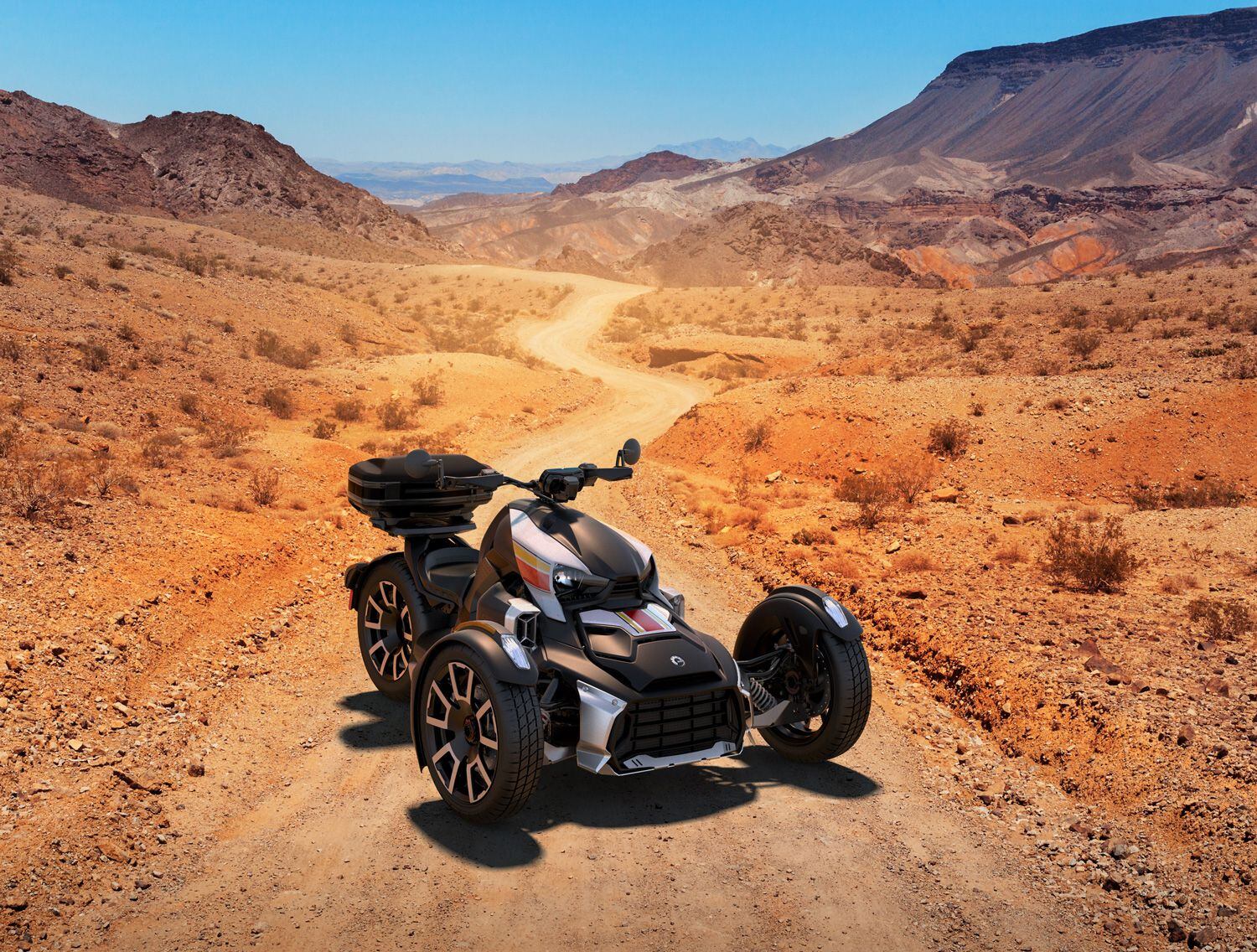 The refreshed but still accessible Ryker also returns for 2021 in two trim levels with new accessory options. (Can-Am/BRP/)
Rykers And Spyders
The Can-Am On-Road lineup consists of two core models: the Ryker and the Spyder. The Ryker is the lower-cost, more accessible machine and encourages customization, with an aesthetic geared more toward younger, urban riders.
Related Content: 2020 Can-Am Spyder RT And RT Limited First Look
The Can-Am Spyder, on the other hand, is split into two trims: the Spyder F3 and the Spyder RT. The F3 is all about bold muscular styling—what Can-Am calls the "American customer," while the RT leans toward more comfortable ergonomics and touring amenities like cargo space. The Spyders are all powered by an inline-triple Rotax 1330 ACE engine.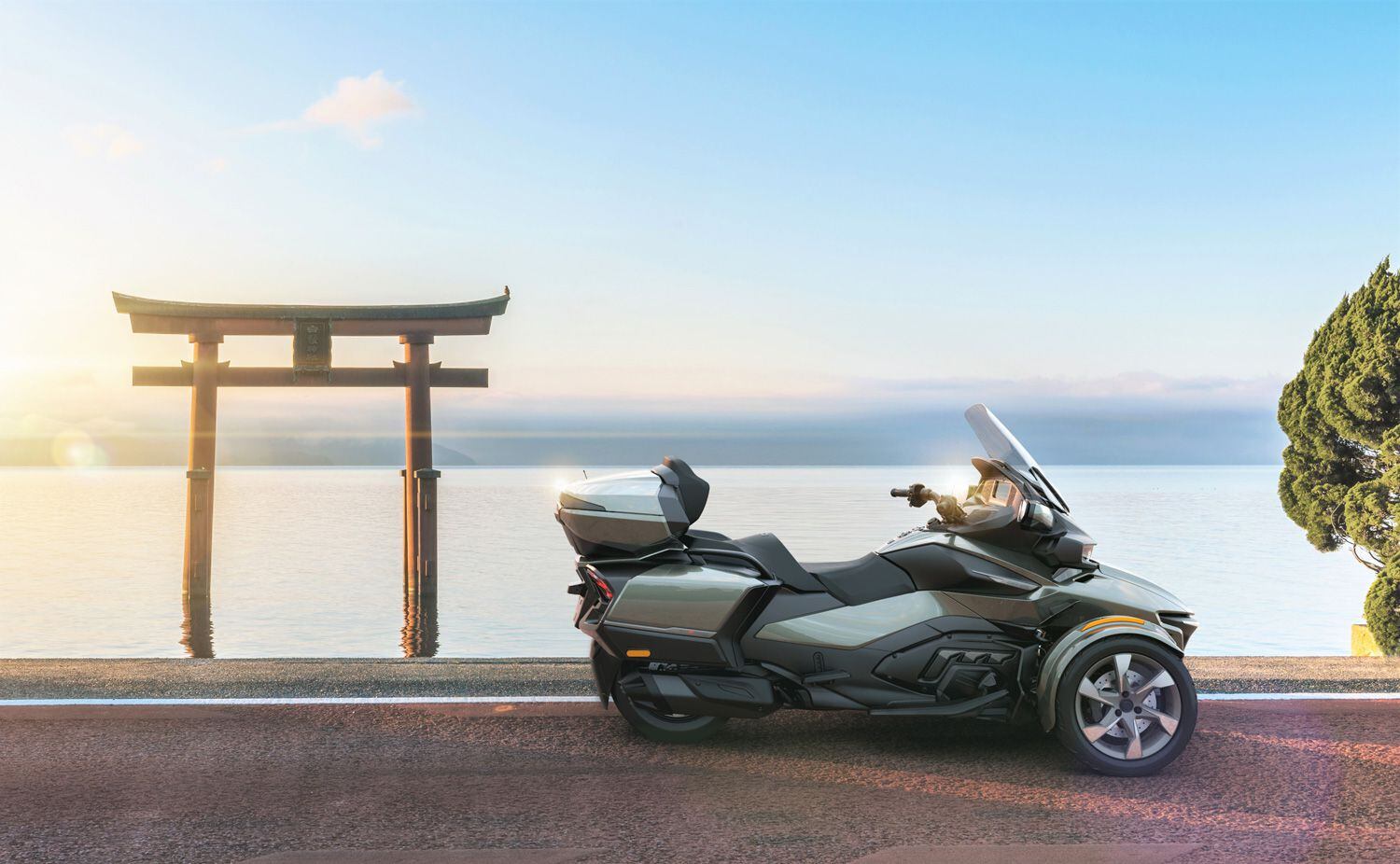 Since the luxury-touring Spyder RT and Limited got a complete redesign last year, the models return essentially unchanged for 2021. (Can-Am/BRP/)
The Spyder RTs
2021 sees three trim levels in the RT family: the RT base model, the RT Limited, and the new, exclusive Sea-to-Sky version, which gives a nod to the iconic Sea-to-Sky Highway in British Columbia. The upscale STS model brings enhanced luxury, comfort, and convenience in the form of new wheels, trims, and badging for a unique premium look, as well as adaptive foam seats that reduce pressure points during longer rides. It's not a limited edition, but Can-Am says it'll be available for the 2021 model year only.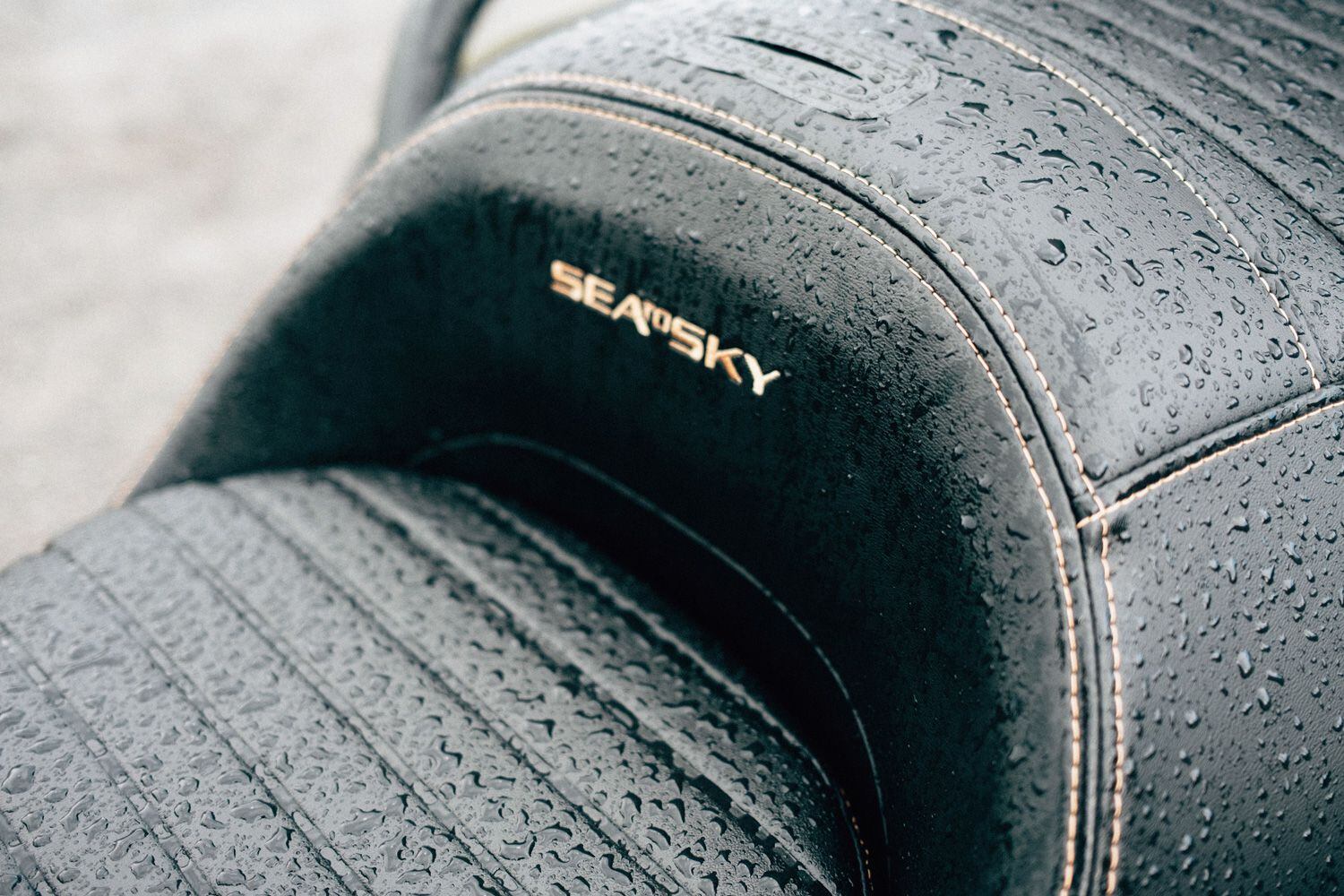 Premium bits on the new Sea-to-Sky model includes a new seat design along with special badging. (Can-Am/BRP/)
Both the touring-oriented Spyder RT and RT Limited received complete redesigns in 2020, so this year it comes down to new color options. The Spyder RT starts at $23,299, while the RT Limited model, which gets an integrated backrest, heated seats, and more storage capacity, retails for $27,299. The top-of-the-line STS edition adds to the Limited model with an exclusive Highland Green colorway, painted top case, titanium-colored machined wheels, and special badging and cargo bags. MSRP is $29,799. New accessory options include adjustable side wind deflectors and LED floorboard lights, as well as new removable LinQ storage bags.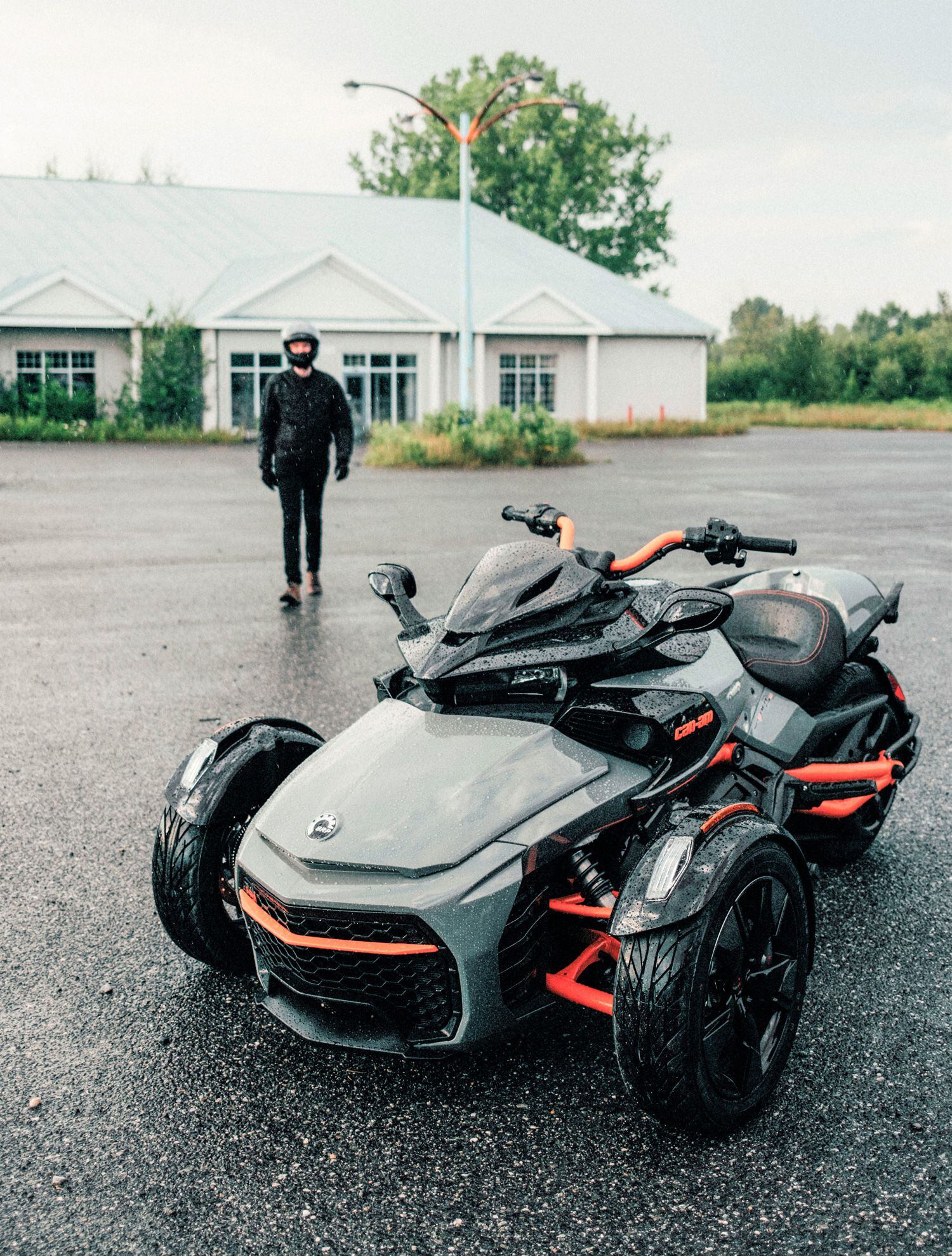 The F3-S Special Series amps up the visuals with a new Gravity Grey colorway contrasted with orange accents. (Can-Am/BRP/)
The Spyder F3s
In the Spyder F3 line, we see a total of five models for 2021, with slight variations in performance, suspension, electronics, and cargo capacity. All are adjustable ergonomically. The solo-saddle F3 base model starts at $15,999, while the sportier F3-S adds 10 hp and gas-charged Fox shocks, cruise control, and a sport mode with bigger gauges for $18,999. The F3-S Special Series for 2021 adds a sportier grille, passenger seat option, orange frame highlights, a bigger digital gauge with BRP Connect capability, and a special Gravity Grey color, all for $19,999. Next up is the F3-T, which, as you might guess, adds a bit of touring capability with installed 21-gallon side cases and a windshield, as well as a four-speaker sound system; that'll run you $21,499. New colors include Glacial Blue Metallic. Last is the Spyder F3 Limited, which gets all those previously mentioned amenities and adds a passenger backrest, self-leveling rear suspension, heated grips and footboards, as well as a top case and six-speaker sound system. Cost is $24,499.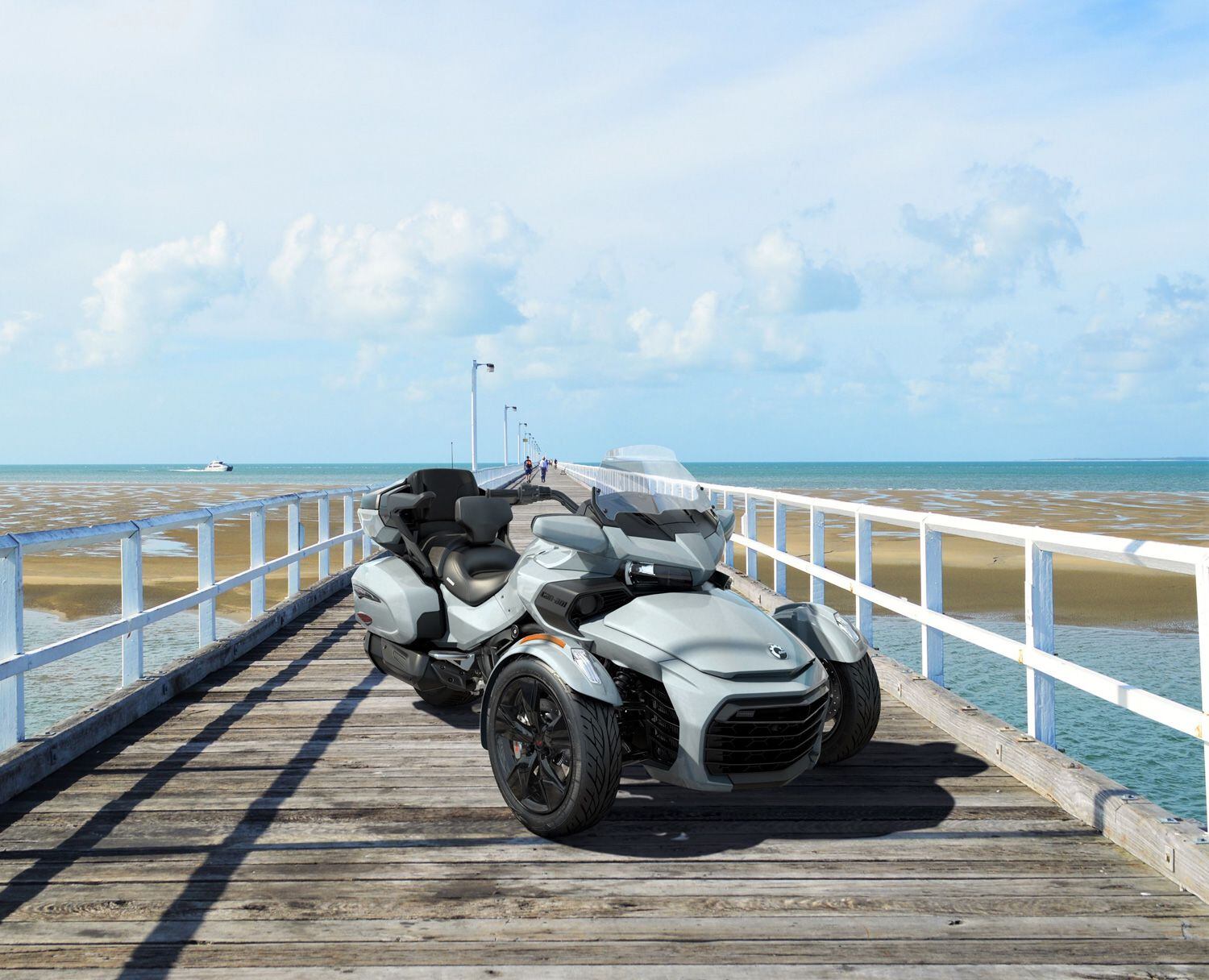 The F3 Limited gets a new Glacial Blue color for 2021 on top of its passenger amenities and six-speaker sound system. (Can-Am/BRP/)
Yes, that's a Ryker in the middle, heavily accessorized with optional body panels, trim plates, scoops, and the LinQ bag accessory among other things. (Can-Am/BRP/)
The Rykers
The Can-Am Ryker lineup has also been refined for 2021, but it still retains a focus on accessories and personalization. Since its launch in 2018, Can-Am says the Ryker has been hugely successful in attracting new, previously hard-to-reach riders. For 2021, the family sticks with the two models that have served it from the beginning.
Related Content: Can-Am's 2019 Ryker Insists Three-Wheelers Aren't Just For Boomers
The base model Ryker is still the main draw, especially given the attractive price tag, which starts at $8,799. At this level you get a choice of a 600cc or 900cc Rotax engine (as displacement goes up so does price), tool-free ergonomic adjustability, and a vast catalog of accessory options.
The Ryker Rally Edition starts at $11,499 and comes standard with the 900cc engine, rally tires, upgraded suspension, and protection components for both bike and rider. Rally mode means you can cut loose in the dirt and have even more fun. New accessories for both models include the Adventure windshield for more wind protection, as well as new body panel options and the option for the LinQ cargo bags.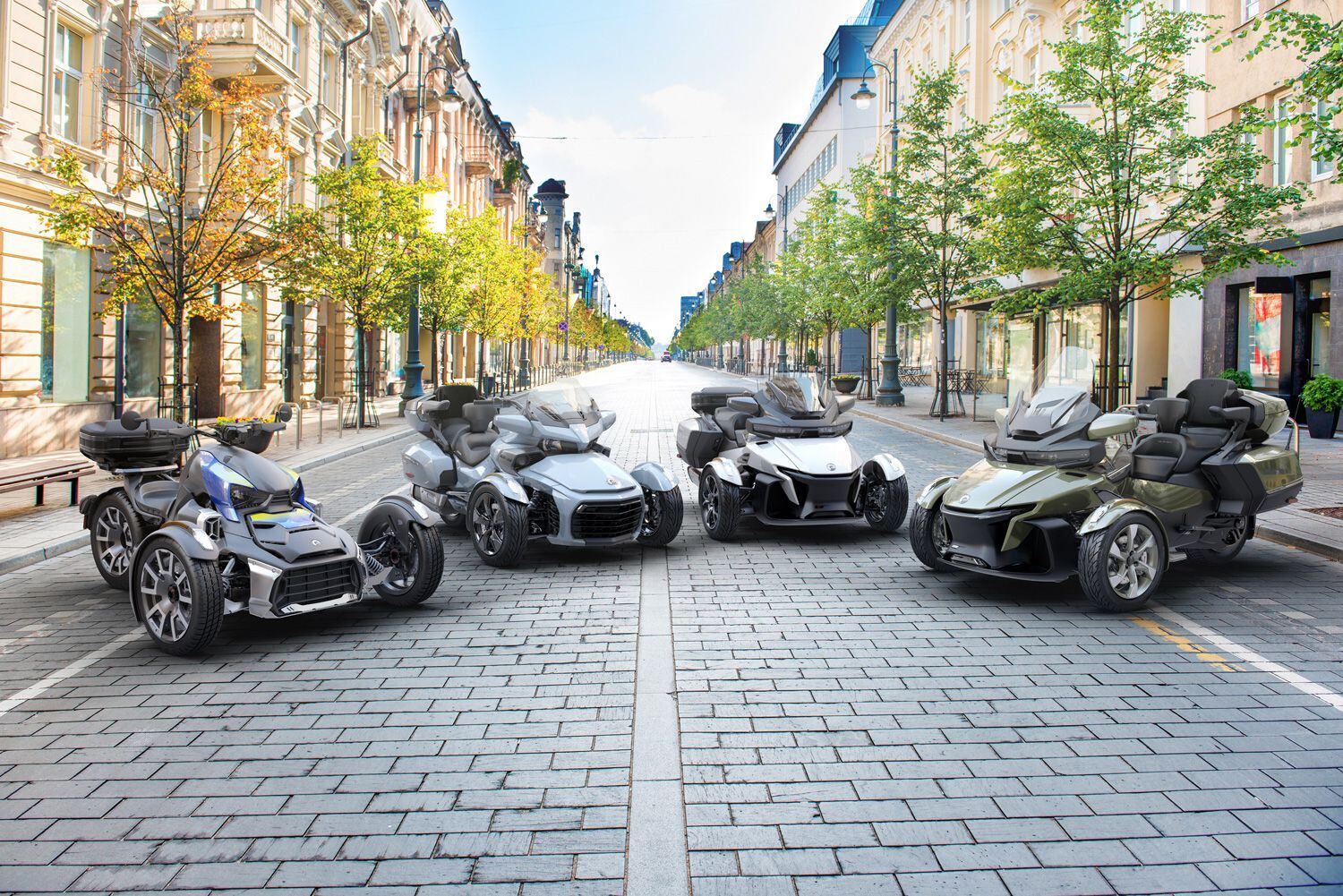 A look at some Ryker, F3, and RT models. (Can-Am/BRP/)
After the model breakdown, Can-Am was also keen to tout its ongoing outreach to riding schools, saying it collaborates with more than 150 riding schools throughout the US and Canada as part of its Can-Am Rider Education Program (REP). It also claims that 80 percent of the 28,000-plus participants who've completed the REP since 2016 did not previously have a license to ride. And we can all agree that those stats are encouraging for the whole powersports industry—enough to be headline news.
For more info see: can-am.brp.com.
We Thank To Our Readers For Your All Contributes. We Still Seek Your Support In Pandemic CoronaVirus.
Just Donate For Better Future
[charitable_donation_form campaign_id=91340]