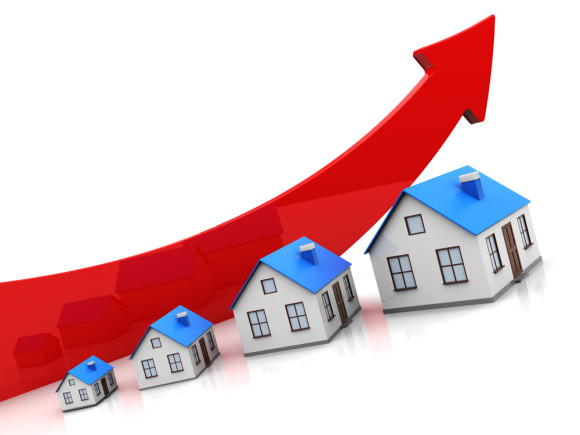 When purchasing or building a new home, one of the major factors buyers will have to consider: the cost of insurance. Homeowner's insurance is required almost everywhere unless you own the home outright and aren't paying a mortgage — which means you'll have to consider the factors in your chosen area that might drive your insurance premiums way up — or bring them down.
Factors That Influence Homeowners Insurance
Before we list off the most (and least) expensive states when it comes to homeowner's insurance, let's take a look at the major elements that typically factor into an insurer's risk assessment.
Age and Construction of Home
One factor that can significantly influence your home insurance costs: the age of your house.
Why? Because when insurers are underwriting a policy, they have to think about what it would cost to completely rebuild the home should it be destroyed in a disaster. Older houses tend to have things like elaborate moldings that may be difficult to replace or replicate.
Older homes also tend to have structural problems that newer houses don't — such as old wiring, old plumbing, and a lack of fire-resistant materials. However, the age of your home doesn't have to be a liability. Older homes may, in some cases, be cheaper to repair or rebuild than a new house full of smart home technology, which tend to be costly.
As you might expect, most of the oldest houses in the United States are on the East Coast — New York, Connecticut, Massachusetts and so on. Cities with the newest houses are generally further west, like Texas, Arizona, and Nevada.
Frequency of Natural Disasters
Just as with older homes, homes in states that are more prone to certain types of natural disasters will handle home insurance differently.
Insurance underwriters must always weigh their policies against the likelihood of a home being damaged or destroyed, and so states particularly vulnerable to events like mudslides, floods, earthquakes and wildfires can vary quite a bit in terms of premiums.
In many cases, there are certain disasters that simply aren't covered by "basic" homeowner's insurance. This often includes natural disasters like earthquakes and flash flooding. In certain states (California, for instance), purchasing extra earthquake insurance is required by law!
In cases like this, homeowners should consult with their insurance company (or shop around for a new insurance company) to find out what's covered and what isn't, and weigh the necessity of purchasing additional or special insurance for those types of disasters.
Being Close to a Body of Water
How close your home is built to a body of water can also have a major effect on your insurance premiums. Homes built near bodies of water are at a higher risk of flooding, and so can be more expensive to insure.
This means most homes built near the coastline will cost more in terms of homeowner's insurance. But flooding can also come from rivers, excess rainfall, or even summer runoff from snowy mountains, so unless you live in the desert, there may well be a chance of flooding where your home is located.
As mentioned previously, most "default" homeowner policies exclude flood-related damage due to natural circumstances, which means purchasing additional insurance specifically for flood-related damage. This doesn't apply to flooding from other events, such as a pipe bursting.
Proximity to Fire Station
How close your home is built to a fire station can either drive your premiums up, or save you a little money.
Why? The answer is simple: the closer your home is to a fire station, the more likely any fire will be put out quickly. Because fires are such a common and expensive source of house insurance claims, homes that are located far from any fire stations (or even so much as a hydrant) are at higher risk of major fire damage, or even total destruction.
In other words, the longer you'd have to wait for emergency services to arrive, the higher your insurance premiums are likely to be. This means that in general, urban areas and suburbs are likely to be at lower risk of fire damage than houses built in rural areas or otherwise far from emergency services like a fire station.
Crime Rate
Finally, another major influence on home insurance rates: the level of crime in your location. In areas more prone to criminal activities like burglary, the chance of a claim being filed can be considerably higher — even higher than the potential for natural disasters.
Though this isn't good news for homeowners living in or near high-crime areas, it does mean those looking for a new home might find lower rates in a safer city. According to 24/7 Wall Street, the top ten safest states in America are:
Vermont
Maine
Virginia
Wyoming
Kentucky
New Hampshire
Idaho
Utah
Minnesota
Montana
In cases like this, potential homeowners will have to weigh the expense of living in a safer neighborhood against the potentially higher insurance costs of living in a less safe area, combined with the risk of being a victim of burglary or theft.
States with the Highest and Lowest Homeowners Insurance Rates
Now that we've established the various reasons why your homeowner's insurance premiums might be higher or lower, let's take a look at some of the highest (and lowest) home insurance rates in the United States.
Highest Insurance Rates:
Oklahoma $4,053
Nebraska $3,547
Kansas $3,535
Texas $3,087
Mississippi $2,530
Lowest Insurance Rates
Hawaii $442
Vermont $733
Utah $784
Oregon $840
Pennsylvania $851