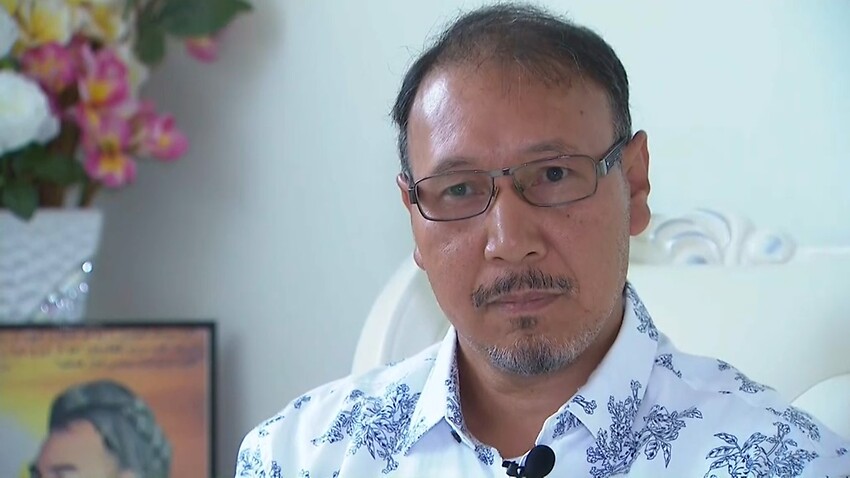 Afghan-Australians say they fear for loved ones back in their homeland now United States and Australian forces are set to leave the war-torn country in the next few months.
Prime Minister Scott Morrison announced on Thursday that Australia would follow the US and withdraw its final troops from Afghanistan by September this year.
Members of the Australian Hazara community say their loved ones have been abandoned by the coalition forces that had "committed" to protect minorities in Afghanistan.
They fear a resurgent Taliban will step up their attacks against persecuted minority groups such as theirs.
"When the Taliban come back to power, there is no doubt that many [minorities] will leave Afghanistan," Sydney-based Hazara Abdul Alizada told SBS News.
"Many people will be massacred and killed by the Taliban, because unfortunately, the Taliban didn't change at all." 
Mr Alizada said his relatives had been holding out hope the troop withdrawals would not occur so soon.
"They were concerned about their future in Afghanistan. They will [now] be in danger in Afghanistan. Australia needs to do something for those people who supported them."
'The mentality has not changed'
Abdul Ghafar Stanikzai, a former human rights chief in the Afghan province of Uruzgan who now lives in Adelaide, believes Afghanistan could now revert "back to the 1990s", when a civil war broke out and the Taliban was conducting public executions and floggings.
"There is no guarantee the warlords will not destroy everything again, because the mentality of them has not been changed," Mr Stanikzai told SBS News.
Mr Stanikzai said he fears for his cousin, who works for the government and is trying to flee Afghanistan. His remaining family members were forced to flee rural areas due to insecurity, but he said, even in the cities, violence has followed them.
International troops are leaving at a time when violence appears to be worsening, he said.
"Every day there are assassinations increasing, target killings and bomb explosions increasing," Mr Stanikzai said.
"The worst thing is this irresponsible withdrawal from Afghanistan has given the mentality assumption to the Taliban that they can regain the power."
Mr Stanikzai said Australia and other coalition partners bear a moral responsibility to sponsor Afghans who worked with Australian personnel, as well as those with family in Australia, as refugees. 
"It's very, very important in that the moral responsibility of every government, including Australia, we have to do something to protect them … because they have been identified [by the Taliban ] … as working with the Australian troops."
'A failure'
Australian-Afghan academic Niamatullah Ibrahimi, a lecturer in international relations at La Trobe University, said the war in Afghanistan had been a "complete failure" for the coalition forces when viewed against the goal of leaving the country peaceful and secure.
He said further terrorist attacks could be possible after the US and others withdraw.
"In 2021, you see the Taliban are in control of nearly half of Afghanistan," he said. "A Taliban-controlled Afghanistan will provide an opportunity for groups like Al Qaeda, Islamic State, and other extremist groups to reorganise, remobilise and launch attacks again on future US and other Western interests around the world."
Monash University associate professor Kevin Foster said Australia and other coalition members not only lost sight of the purpose of the war, but also what the Afghan people needed.
"In terms of bringing any kind of lasting, meaningful change, I think … we would have to regard this as a failure," he said.
Mr Ibrahimi also fears important gains in women's empowerment and social and economic development are also at risk under a resurgent Taliban.
"For women, minorities and young liberal groups in Afghanistan, they fear that with the return of the Taliban to power, they might lose some of the really fundamental human rights, including freedom of expression, and the right to participate in political processes, and really stay connected with the outside world," he said.
However, the Western forces do leave the country with millions of boys and girls in schools, a free media and civil society, according to former Afghan ambassador to Australia Abbas Farasoo.
Australia can still play an important role after the withdrawal of troops by supporting the Afghan security forces and government, he said.
"And at the same time Australia can work with international partners and the coalition to have a comprehensive peace plan in Afghanistan and avoiding any collapse after September." 
Announcing Australia's withdrawal on Thursday, Mr Morrison said the country would continue to support the stability of Afghanistan through diplomacy, development programs and people-to-people links.
"Australia remains committed to helping Afghanistan preserve the gains of the last 20 years, particularly for women and girls," he told reporters.
Asked whether it was worth going into Afghanistan given the humanitarian toll, he replied: "freedom is always worth it".
Mr Morrison declined to comment on alleged war crimes committed by Australian troops in Afghanistan, or whether the Australian Defence Force could have done better.
"There will be time to talk about those things. Today is not that time," he said.
With AAP.
Source link