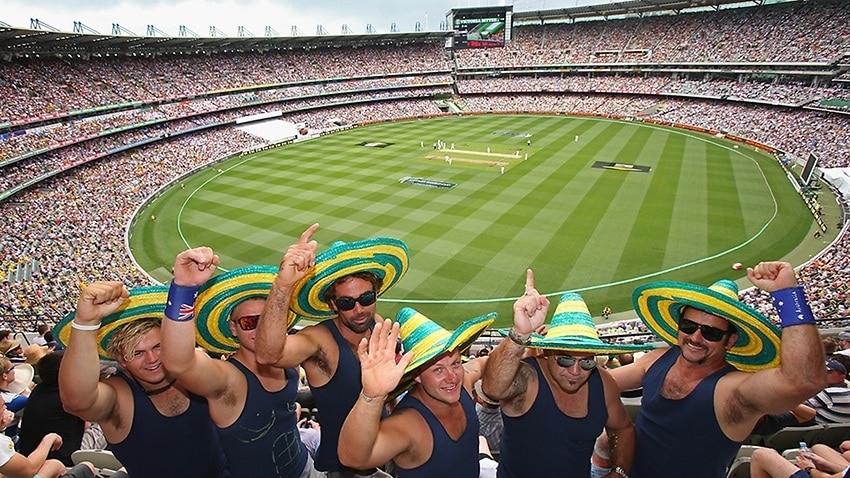 Here's what you need to know about the updated reopening roadmap and the eased restrictions on the horizon. 
The premier said reopening would follow two key rules: double dose vaccination requirement for people accessing the eased restrictions and mandatory masks for some indoor settings.
What's changing for Victorians this Friday?
On Friday 29 October, Victoria is on track to have 80 per cent of its population double-dose vaccinated, bringing in a whole suite of eased restrictions for the Melbourne Cup long weekend.
At 80 per cent, metropolitan Melbourne and regional Victoria will join under the same rules, with 10 people including dependants allowed to visit a home per day.
Thirty people can gather outside in public places, while indoor sporting venues can open with minimum numbers.
Victorians are free to travel to regional areas and masks won't be mandatory in gyms and retail settings for those who are fully vaccinated.  
Victorians will be able to freely travel to regional areas at the end of October. Source: pixabay
---
Pubs, clubs, restaurants and cafes will reopen, with seated service available inside – and caps of 500 people in outdoor settings.
All retail and beauty businesses are set to reopen, while Victorians are still encouraged to work from home but can return to work if fully vaccinated.
Early childhood education is back and schoolchildren are back to school with some rules in place, and on-site adult education is also back. 
Weddings, funerals and christenings are back for fully vaccinated people, with a cap of 500 people if the gathering is outdoors.
What will happen at 90 per cent?
The vast majority of Victorians are expected to be fully vaccinated on 24 November, which means all capacity and density limits on social settings, including major events will no longer apply.
Premier Daniel Andrews said he wants to see 80,000 people at the Boxing Day Test cricket match to reaffirm Melbourne as a destination for major sporting events.  
It's a great weekend in Victoria – and next weekend is going to be even better.

With vaccination rates heading towards 80% double dosed, we can take the next steps in opening up in time for next weekend – and outline what life will be like at 90% fully vaccinated. pic.twitter.com/QUkZmqRbPx
But events with high numbers of children might not be able to go ahead if there isn't a vaccine available for them, which is currently the case.
There will be no limits on the number of people allowed in the home and masks won't be required except for in places deemed high risk or where they are low numbers of people vaccinated and it's hard to socially distance.
This includes hospitals, aged care, public transport settings and justice and correctional facilities.
What about if you're not fully vaccinated?
There is no doubt that people who are fully vaccinated will have access to all the eased restrictions on offer.
But those who only have one dose or who are unvaccinated will not be able to take advantage of all the eased restrictions. 
At the 80 per cent double-dose vaccination milestone, people who are unvaccinated will only be able to go to retail and visit other people's houses.
Once Victoria is at the 90 per cent double-dose vaccination target, unvaccinated people won't be able to attend uncapped major ticketed events. Nor will they be allowed into some venues which are operating at full capacity and that will depend on the venue's vaccine requirements.
What's next?
The Victorian Government is warning that while the reopening is exciting for all, it is important residents stay vigilant and that individuals keep getting tested.
"When we do achieve these benchmarks, it's not over. We have to keep mindful of the fact that there are active chains of transmission out there in the community," said Victorian Health Minister Martin Foley.
"That's why it's so important that people continue to get tested during this course of this continued opening up. Because the reality is there continues to be more cases than ever in our community," he said. 
The state has reached 90.2 per cent first dose vaccination coverage among those aged 16 and over, while 73.1 per cent are fully vaccinated.