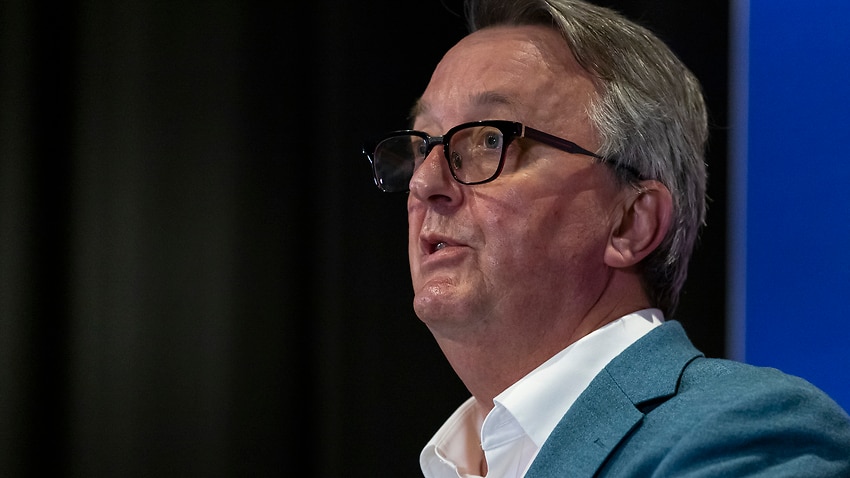 The latest death, a woman in her 70s from the Hume region, brings the toll from the current outbreak to 13.
There were another 40,811 vaccines administered in state-run hubs on Monday – a figure Health Minister Martin Foley said was higher than in any other state yesterday.
"I think that just goes to point that there is a very strong appetite for Victorians to go out there and get vaccinated because they know it's both the pathway to delivering on our roadmap but it's the pathway to getting to the other side of this pandemic," he told reporters on Tuesday.
It comes as construction sites across Melbourne, Ballarat, Geelong, Mitchell Shire and the Surf Coast were shut down for two weeks late on Monday, following violent protests in Melbourne over a vaccine mandate for the industry.
Hundreds of people gathered in the Melbourne CBD again on Tuesday morning.
Mr Foley defended the two-week shutdown, saying for weeks the government had been warning of high cases linked to construction sites, with outbreaks taking hold in a young and mobile workforce.
"We have also reflected on poor levels of compliance with health directions and poor levels of application of COVIDSafe principles and practices in multiple workplaces, big, small and in between," Mr Foley told reporters.
"As a result of these figures, the public health team was left with no choice but to hit the pause button and continue working with the sector over these next two weeks to improve compliance."
There are 403 cases directly linked to construction, he said, from 186 work sites.
Of those, 151 sites are in metropolitan Melbourne with 362 connected cases – included 49 people who live in regional Victoria.
Victoria reported 567 new cases on Monday.
With AAP.
Source link