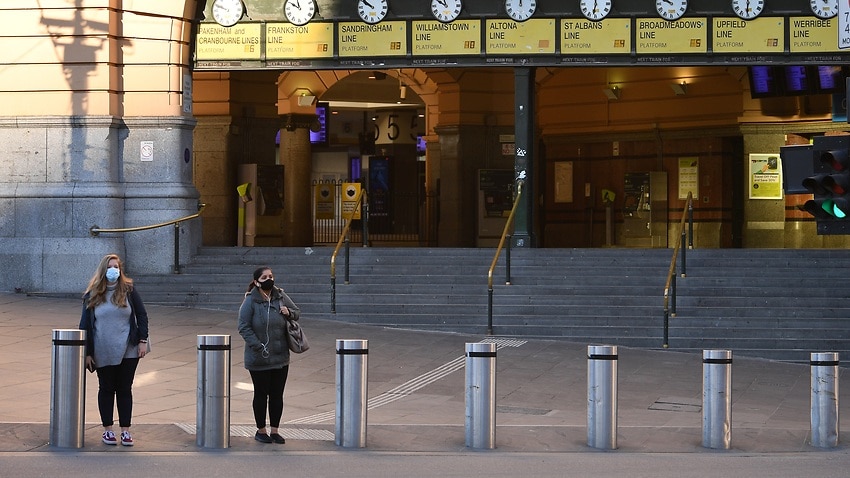 Victoria has recorded five new local cases of coronavirus as authorities scramble to figure out how a family that travelled to NSW contracted a new, highly-contagious variant. 
Authorities also announced on Saturday morning one extra case in hotel quarantine, as Melburnians entered their second weekend of a snap lockdown. 
The new cases came from 36,362 tests and bring the number of active infections in Victoria to 78.
It comes as authorities look into how a Victorian family contracted the Delta variant of the virus, which was first detected in India and is different to the Kappa variant that sparked the state's latest outbreak.
The Delta variant has been causing devastation in India and Britain, but it has not yet hospitalised anyone in Australia.
It was revealed on Friday two people from a family in Melbourne's west had become infected with the Delta variant, also known as B1.617.2, which has been classified by the World Health Organization as among the four COVID-19 variants 'of concern' due to evidence that they spread more easily.
It remains unclear how those family members, who also travelled to Jervis Bay in NSW, contracted the virus, but the possibility that they picked up the virus while interstate has not been ruled out.
The family has more than 300 close contacts, many of them at North Melbourne Primary School, and authorities suspect there has been transmission between two grade five students at the school.
Some of the close contacts also live in public housing towers.
There are now more than 360 exposure sites across Victoria.
Friday saw 24,263 COVID-19 vaccine doses administered across the state.
More to come.
With AAP.
Source link