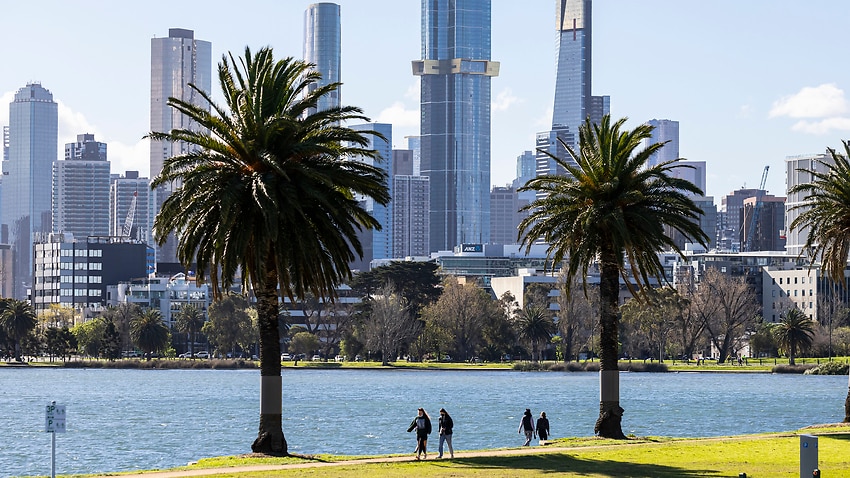 Despite 95 per cent of new cases being in Melbourne's north and western suburbs, Mr Foley is concerned about rising cases in the southeast.
"A particular focus of concern has been the steady growth in cases in both the eastern and southeastern suburbs, with 38 new cases today and some 329 active cases across that wider region," he told reporters.
"We want to make sure that everyone in those areas gets tested at the first signs of symptoms."
Pop-up vaccination hubs will be created at Palm Plaza in Dandenong and Hallam mosque, while another new site, at Eastland Shopping Centre, will soon be giving to 1200 jabs a day.
Friday's new infections bring the total number of active cases in the state to 4,697.
Authorities have linked 124 of the new cases to existing outbreaks and the source of 386 infections is under investigation, after 55,476 tests were processed.
COVID Commander Jeroen Weimar said 85 per cent of new cases are under 50 with one quarter in their 20s.
"This continues to be an outbreak of young and active people," he said.
He said 276 cases are in Melbourne's north and 185 cases in the west, while nine new regional cases were recorded, including three in the locked-down city of Ballarat after a "strong day of testing" on Thursday.
"I ask the community in Ballarat to continue to come forward and get tested," Mr Weimar said.
Wodonga residents are being urged not to enter the nearby NSW town of Albury, which is under lockdown after a local COVID-19 outbreak.
Mr Weimar said there was not any transmission from that outbreak into Wodonga yet.
Meanwhile, about 120,000 doctors, nurses, paramedics, and allied health workers have issued a joint call through their unions, urging the state government to prioritise the health system and its workforce over easing restrictions.
Ahead of a roadmap out of COVID-19 restrictions being released on Sunday, the group called for "accurate modelling" on expected ambulance demand, hospitalisations, intensive care patients and deaths.
Health workers say they are already burnt out and "fearful" of rising cases as the number of COVID-19 patients in hospital continues to increase, with 208 currently, up from 37 just three weeks ago.
They are concerned that as restrictions ease, the state's hospitals will be full of COVID-19 patients, limiting access to beds for all other patients.
There are 49 Victorians in intensive care, with 32 on ventilators.
Modest changes to restrictions for Melbourne and Ballarat will come into effect at 11:59pm on Friday to mark Victoria reaching its 70 per cent vaccine target.
Among the changes, Victorians will be able to meet one person from another household for a walk or picnic, outdoor exercise time doubled and the travel limit expanded to 10 kilometres.
Fully vaccinated adults can see five people from two households, plus dependants.
Source link