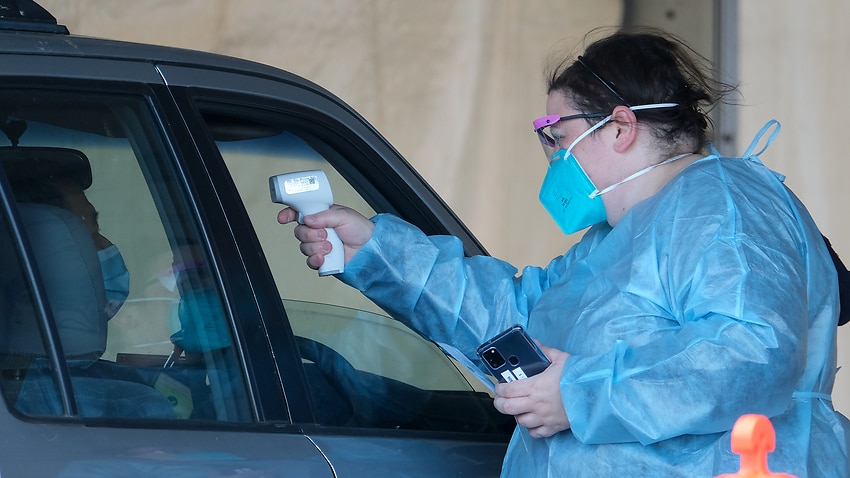 Victoria has recorded 50 new local coronavirus cases, only 11 of which had been in quarantine throughout their infectious period. 
Of the 50 cases, 40 have been linked to the current outbreak and 10 are under investigation.
Tuesday's caseload brings the total number of active cases in Victoria to 522.
Among those active cases are several guests of an illegal engagement party held earlier this month at Caulfield North.
Victoria Police has confirmed 56 fines of $5,452 each have been issued to adults at the party. Children at the party were not fined.
After revealing on Monday that officers were investigating reports hundreds of people including some from NSW went to a funeral in Shepparton, where there is a virus outbreak, police on Tuesday said no breach of COVID rules was found.
Meanwhile, new rules around childcare and authorised workers came into effect overnight.
From 11.59pm on Monday only authorised workers can access childcare, kindergarten and early childhood services, with workforce permits required to leave home for work.
Workforce caps will apply across several industries including construction, abattoirs, meat, poultry and seafood processing.
In the 24 hours to Tuesday morning, 48,424 tests were processed and 29,810 Victorians received a vaccine dose at a state-run hub.
A full list of exposure sites is available here.
SBS is providing live translations of daily New South Wales and Victoria COVID-19 press conferences in various languages. Click here for more information.
Source link