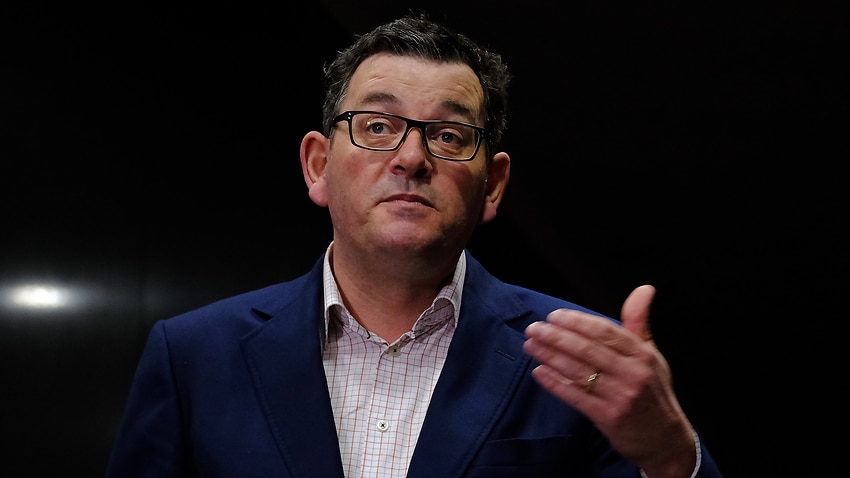 Victorian Premier Daniel Andrews says he is confident his state can get on top of its latest coronavirus outbreak in just five days, despite reporting six new cases on Friday.
Four cases were also reported on Thursday, bringing the state's total number of new cases to 10.
The total number of cases linked to this outbreak now sits at 24. 
There are 126 exposure sites, 1,500 close contacts and 5,000 secondary contacts.
"No one wants to be lockdown, but we had no choice and these additional cases overnight, and particularly some of the context of these cases, I think confirms for all Victorians that we had to make that tough call," Mr Andrews said on Friday afternoon.
"We have been here before, we have done this before, and we have done it with Delta – let's not forget that.
"Just the last time, we were able to bring I believe a more complex series of chains of transmission under control, and I am very confident that our contact tracing team in partnership with every single Victorian are playing their part and will be able to do the same thing again." 
The new cases include four people connected to the MCG, two connected to Bacchus Marsh Grammar and two connected to the Young and Jackson pub in Melbourne's CBD.
Victoria's COVID-19 Response Commander Jeroen Weimar said more than 33,000 Victorians got tested yesterday.
"Given the importance of getting as much information as we can during lockdown period, we want as many of you as possible, if you have concerns, to get tested now," he said.
"Do not wait for symptoms to get worse. If you have any kind of symptoms we want you to get tested."
More to come…
Source link