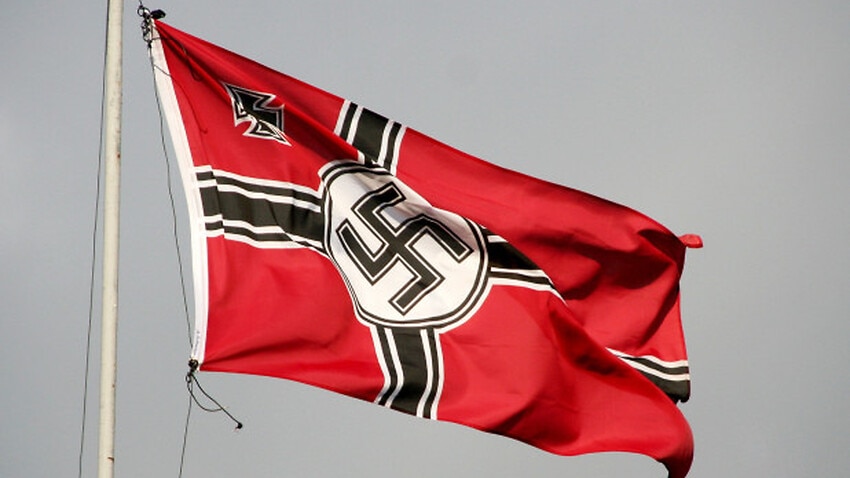 Victoria is set to make the public display of Nazi symbols illegal "in recognition of the rise in neo-Nazi activity and its role in inciting hate behaviour".
Australian state and territory-first legislation will be presented to parliament during the first half of next year, the state government announced on Thursday.
The government says it will also extend the state's anti-vilification protections beyond race and religion to also cover sex, gender, sexual orientation, disability, and HIV/AIDS status.
It comes after a parliamentary committee earlier this year recommended the ban on Nazi symbols in public.
The committee found significant and long-lasting impacts from the "all too common" occurrence of vilification for "many Victorians", particularly Indigenous residents, members of the LGBTIQ+ community members, people with disability and those from culturally diverse backgrounds. 
"All forms of hate are unacceptable and have no place in Victoria – expanding our anti-vilification laws to protect more Victorians sends a clear message that this vile behaviour will not be tolerated," Attorney-General Jaclyn Symes said in a statement.
Minister for Multicultural Affairs Ros Spence said Nazi symbols "glorify one of the most hateful ideologies in human history".
"We must confront hate, prevent it, and give it no space to grow," she said.
Ms Symes said consultation was being sought on how to draft the Nazi symbol legislation to allow for "appropriate exceptions … such as for educational or historical purposes". 
Source link