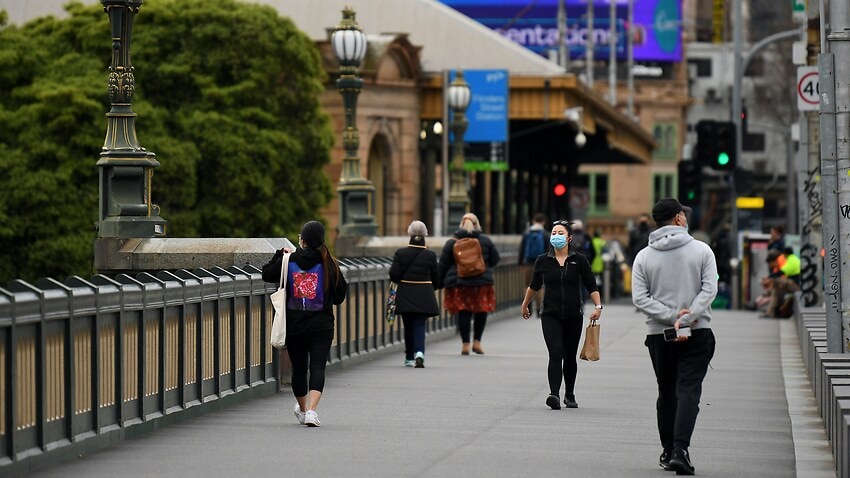 Victoria has recorded 57 new locally acquired cases of COVID-19 out of almost 50,000 tests – the state's highest daily tally since the second wave of the pandemic. 
The surge in infections comes as Victoria marks 200 days of lockdown in total during the pandemic.
Of the new local cases, the health department said 54 are linked to known outbreaks and 44 were in isolation during their infectious period. Three cases are under investigation. 
It comes after the state recorded a daily tally of 24 new local cases on Tuesday and Wednesday this week. 
Victoria has nearly 300 active cases and more than 550 publicly listed exposure sites.
Several supermarkets and a pizza shop were added to the list of high-risk locations overnight. 
A pop-up vaccine centre and testing site has been established in St Kilda where authorities have been focusing on a cluster of COVID-19 cases.
Melbourne's stricter lockdown measures will last until at least 2 September after the government tightened the rules further on Monday to curb the spread of infections. 
The city has been living under night time curfew restrictions this week. 
With AAP. 
SBS is providing live translations of daily New South Wales and Victoria COVID-19 press conferences in various languages. Click here for more information.
Source link