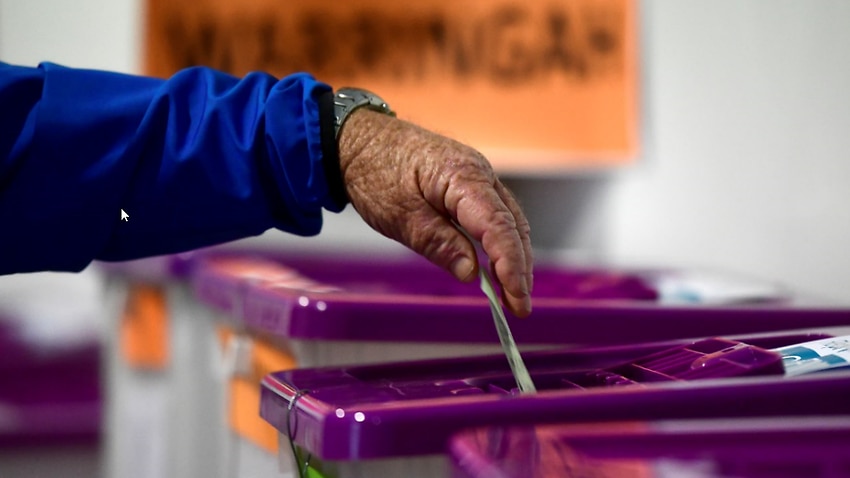 Dr Jill Sheppard, senior lecturer in politics at ANU, said the safeguards being considered within the government's approach appeared to show they were conscious of the potential political backlash.
But she said she still disagreed with any move to implement stronger voter ID laws that could reduce political participation in the democratic process.
"We do know that there are eligible voters that just won't have the forms of identification that the electoral commission would recognise under this kind of legislation," she told SBS News.
"They would be disproportionately ethnic [and] racial minorities, people without a fixed home address and young people who don't have reliable forms of identification."
Labor Senator Tim Ayres used a Senate estimates hearing in the late hours of Tuesday night to press the government's Senate leader Simon Birmingham over the government's plan.
The opposition has indicated it would fiercely oppose the measure.
Senator Ayres accused the government of undermining the Australian electoral system, which he said was regarded around the world for its integrity.
"Why we would want to insert US segregationist Jim Crow legislation to corrupt the ballot process I have no idea – you have totally lost your way," he told the hearing. 
The Morrison Government's proposed voter ID bill is a disgrace.

Australia does not need American-style voter supression laws. pic.twitter.com/RG0MTH3l73
Jim Crow laws is a term that refers to the historical enforcement of racial segregation policies in the south of the United States.
Senator Birmingham replied that voter ID requirements had been adopted in France, Germany, Italy, and parts of the US.
"We have one of the best electoral systems in the world but that doesn't mean that we cannot and should not pursue its integrity – further enhance public confidence in it," he said.
"Public confidence can be eroded by actual areas of risk in the electoral system and perceived areas of risk in the electoral system."
Senator Birmingham said the adoption of "this sort of measure" would seek to address both of these concerns.
Minister for Finance Simon Birmingham at a press conference at Parliament House in Canberra. Source: AAP
---
Senator Ayres replied that the government was only acting because it wanted to throw the "racist reactionary right a bone" describing the measures as an "utter disgrace".
"It is a particular kind of voter – whose votes are suppressed by this kind of process," he said.
In the United States, the issue of voter fraud has been politically divisive with former US President Donald Trump blaming voter fraud for the 2020 election being "stolen" from him.
Electoral commissioner Tom Rogers had earlier downplayed its impact within the Australian system describing the issue of voters submitting multiple votes as "vanishingly small."
He told the estimates hearing there were only 2,102 cases of multiple votes recorded at the last election out of approximately 15 million votes in total. 
Mr Rogers added that the electoral commission had seen draft legislation around the bill but said it did not take a position on whether stronger measures were required.
"I'm very proud of the electoral system we run it's one of the world's great electoral systems," he said.
[But] I'm conscious there are issues here from a perception issue that other people think is worth dealing with."
"
He added that an "effective" measure of any legislation would be ensuring that "no voter is turned away".
Voters are currently requested to present their name and address before submitting their vote at a polling booth.
Mr Birmingham said ID requirements could make providing this information easier for people with "difficulty" doing this, such as potentially those with a disability or from a culturally or linguistically diverse background.
A majority-government led committee on electoral matters recommended voter identification laws be implemented in 2018 but faced dissenting reports from Labor and the Greens.