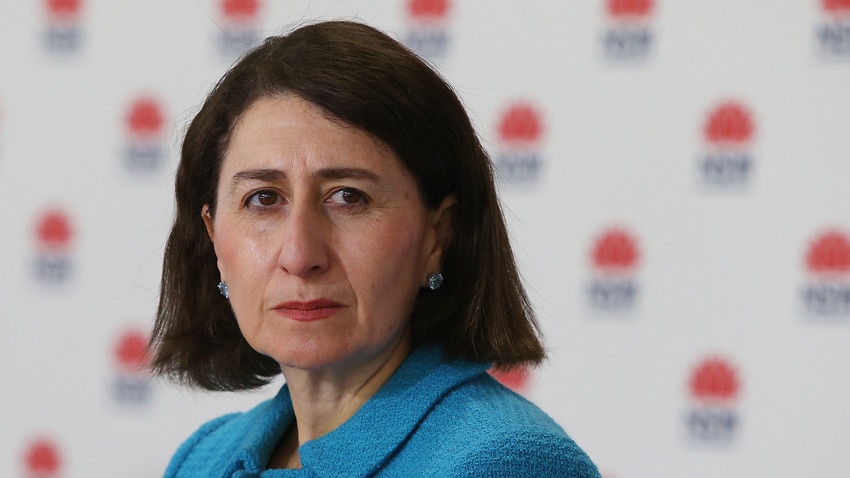 NSW Health has confirmed two more people with COVID-19 have died, the state's ninth and 10th deaths related to the current outbreak.
A man in his 80s died on Monday morning in Campbelltown Hospital while a woman in her 80s died at her Pendle Hill home on Monday afternoon.
The two deaths, which bring the state's toll to 66 since the start of the pandemic, come as NSW recorded 145 new locally acquired cases on Monday from more than 98,000 tests.
Of the new local cases in the 24 hours to 8pm on Sunday, 51 were in the community for the entirety of their infectious period and 25 were in the community for part of their infectious period.
There were 44 COVID-19 patients in NSW in intensive care on Monday morning, with 18 of them ventilated.
Premier Gladys Berejiklian on Monday thanked residents of Sydney's COVID-struck suburb of Fairfield, praising them for staying home as the Delta variant continues to spread.
"We know they're the least-mobile area, and they've been doing the right thing," she told reporters. "A huge shout-out to the people in the suburbs in the Fairfield local area."
Chief Health Officer Kerry Chant also praised residents of Sydney's southwest for following the lockdown restrictions.
"Can I just say how proud I am of the communities of southwestern Sydney, who have really been working so hard," she said. 
Dr Chant said family gatherings remain a key factor contributing to rising case numbers. 
"At this time when we're responding to such a crisis, it's really important that people only stay within the household unit, and don't have any mixing between households," she said.
Dr Chant also indicated the NSW government would on Tuesday enable all people to walk up and receive the AstraZeneca vaccine at some locations, particularly those deemed vulnerable.
She echoed updated expert immunisation advice that locked-down residents should "strongly consider" taking the AstraZeneca jab.
While Pfizer supplies remain constrained, the NSW government says it has plentiful AstraZeneca, which is effective in preventing hospitalisation or death.
Dr Chant said it was "quite distressing" how few older people were coming forward to get the AstraZeneca jab.
"Anyone who is over 60 or over 70 should be going to their doctor as a matter of urgency," she said. 
"I can't stress it enough. I have been vaccinated, my mother-in-law has been vaccinated and my husband has been vaccinated with AstraZeneca. I wouldn't do that if I didn't believe it [is] a good vaccine. I urge everyone to take up the opportunity."
NSW also recorded two COVID-related deaths on Sunday, including a Brazilian national in her 30s with no pre-existing health conditions. 
More than 100 new fines issued over protest
The new figures come amid concerns an anti-lockdown protest that took place in Sydney's CBD on Saturday could be a "super-spreader event".
NSW Police Commissioner Mick Fuller said 107 more fines had been issued over the illegal rally.
"We have received 10,000 Crime Stoppers reports since Saturday in terms of criminal behaviour and breaches of the health order at the protest," he told reporters.
"This is an amazing outcry by the community, not just in terms of their disgust at the protest, but the way that the police – the mounted unit in particular – retreated during that."
He said the Strike Force will continue to investigate "every individual that we can identify" who attended the illegal protest.
"It's not just about the unauthorised protest. It was the danger they put all of us in with the Delta variant."
On Sunday, Police Minister David Elliott said he expected all protesters would be identified and fined – and possibly charged – in the coming days.
"Yesterday cannot happen again," Mr Elliott said. "We saw the [COVID-19] figures, they are not going down at the rate we want to see them go down. And they won't go down if we see the activity we saw [on Saturday]."
Discussions about lockdown 'ongoing'
The lockdown for Greater Sydney and four surrounding regions, now in its fifth week, is due to end on 30 July.
The NSW crisis cabinet met on Monday to work out a strategy to deal with the evolving COVID-19 crisis, and begin workshopping the restrictions to remain in place in Sydney over the coming months.
The premier said the government would this week settle on its post-July plans. Some restrictions may be tightened while others could be eased where transmission risk is minimal.
This may involve tightened or more targeted measures in southwest and west Sydney, where the virus is prevalent, as well as changes to testing requirements.
However, some restrictions would remain until the majority of the NSW population was vaccinated, regardless of daily infection numbers.
The future of homeschooling is yet to be determined but construction activity, which has been paused for two weeks, will resume in some form from Saturday.
"We might need to go harder in some areas and release some settings in others … please know our government is always looking at the best options we have," Ms Berejiklian told reporters.
"Our mission is to allow our citizens to live as safely and as freely as possible."
Dr Chant said Greater Sydney's success rested on three factors – compliance with a tight lockdown, increased vaccination rates and the support and patience of the community.
She reiterated stronger lockdown measures would have a marginal impact given the prevalence of transmission among critical workers who cannot stay home.
Asked whether the plan is to remain in lockdown until the number of cases infectious in the community is zero or close to zero, or until at least 80 per cent of Greater Sydney is vaccinated, Dr Chant said discussions are "ongoing".
"The premier indicated that those discussions are ongoing … but I think what we have learnt is with that Delta variant, you don't have much leeway," she said.
"It is such a highly infectious strain of the virus and because we are tackling an issue that, whenever we get to a case in a family, the family's already been infected or inevitably over the next couple of days will become positive.
"It has no grace period. With the previous strains, we could get to people early enough and so I think with that challenge, we need to ensure that our approach aligns with that." 
With AAP.
Source link