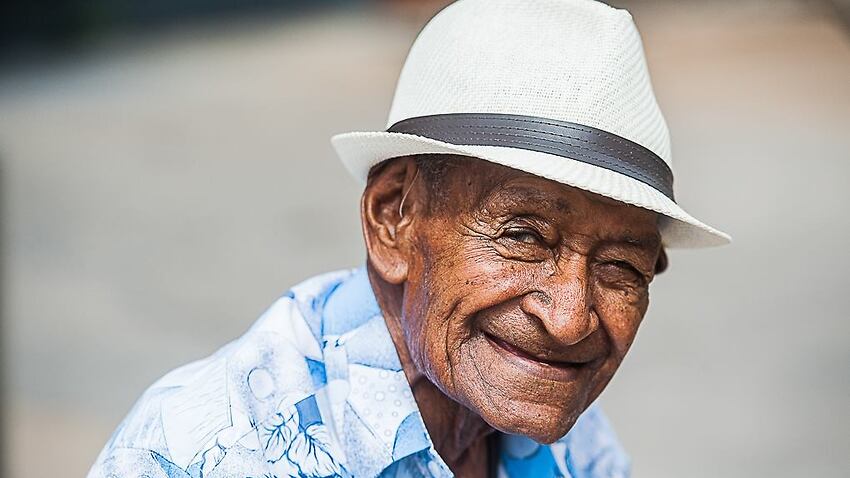 Of Melanesian, Polynesian and African-American heritage, Henry Gibson Dan was popularly known as Seaman Dan.
His youngest daughter confirmed the death of her father at the age of 91, writing on Facebook that she is "very saddened by this news".
"My father will always be my hero, for he turned a bad situation into good."
The musician released his first album at the age of 70 after decades of performing live gigs.
His music combined the genres of blues, hula and jazz with the traditional music of Torres Strait Islander culture.
He collected awards right into his eighties, winning two ARIA Awards for best world music album and a Red Ochre Award for his contribution to Indigenous music.
Fans also posted their tributes on social media.
"A wonderful man, wonderful musician and singer and a great advocate for the TSI communities and people. So sad Uncle Seaman," wrote Lyn Michel.
Trevor Crawford said he will never forget his first meeting with Seaman Dan.
"I first met Dan when he was singing pearly shells at the federal hotel TI in 1980. He always had that wonderful smile and made many people happy with his music. He will be sadly missed. Rest in peace my friend."
"A legend through and through. So sorry for your family and a national treasure to be missed," wrote Vanessa Schultz.