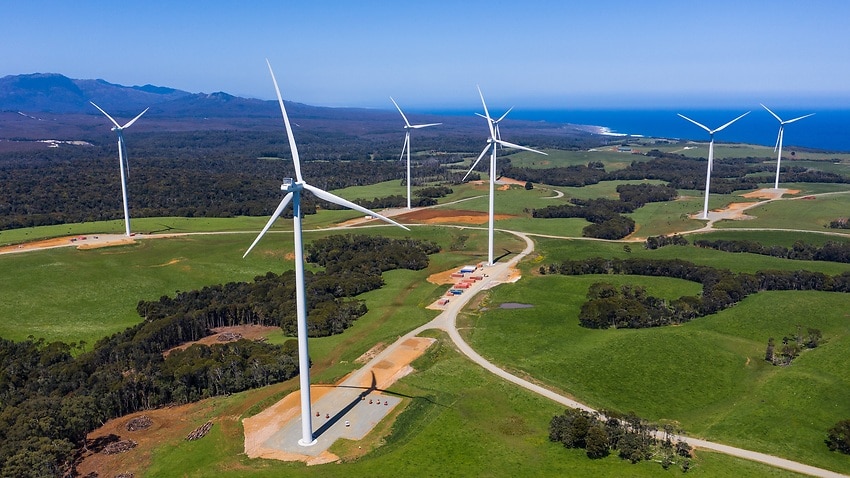 But Dr Kennedy would not go into detail about how their advice had underpinned yet-to-be-released modelling behind the government's strategy.
"We provided some advice in particular around the risks the country faces around domestic and international investors in managing climate risk," he told the hearing.  
"What are the risks different companies might face – if Australia wasn't seen to be part of global consensus on climate change." 
Dr Kennedy was also questioned whether Treasury had done any modelling on the economic costs or benefits of net zero, or climate-related impacts on the economy. 
"I don't know whether it is eight years – but we haven't done it at least for the last few years," he said. 
Prime Minister Scott Morrison has described the 2050 plan as a "practical way" of reaching carbon neutrality by 2050, relying on technological development and carbon offsets to reach the destination. 
But the federal government has refused to release the modelling supporting the climate strategy with Mr Morrison instead saying this will be released "eventually." 
Treasury was not consulted on net zero modelling, Senate Estimates told
---
Dr Kennedy said two staff from Treasury had been seconded to aid the Department of Science, Industry, Energy and Resources (DISER) in January and August to help in their modelling work.
This included providing economic assumptions around interest rates global investors might demand, depending on the climate policy response undertaken. 
But further pressed, Dr Kennedy would not provide more detail on the analysis undertaken – with Finance Minister Simon Birmingham, claiming cabinet confidentiality over the information.  
"The government has said it will release the modelling when it chooses – that's its decision – that advice is incorporated into that modelling," Dr Kennedy said. 
Senator Birmingham defended the decision not to release the modelling at this stage as "perfectly reasonable". 
"We have released a plan – a plan that is now on the public record," he said. 
The modelling to inform the government's 2050 plan was commissioned by DISER and conducted with support from consulting group McKinsey & Company. 
Finance Minister Simon Birmingham listens to Secretary of the Department of Treasury Steven Kennedy during the Senate Estimates hearing. Source: AAP
---
The analysis claims that relying on the government's "technology investment roadmap", global trends, technological breakthroughs and offsets, it can reduce emissions by up to 80 per cent. 
The plan also outlines that Australia's emissions have already been reduced by 20 per cent since 2005.
McKinsey analysis found that under a net zero plan, job gains could far outweigh job losses driven by shifting customer demand, particularly in regional areas. 
This included estimates of growth in the mining and heavy industry sectors of up to 62,000 new jobs by 2050.
Dr Kennedy said he had not reviewed the McKinsey modelling closely when questioned about whether he supported the analysis.
"We're aware of their estimate – we haven't tried to recreate it or do our own modelling," he said. 
The Treasury boss was asked whether he was confident if the "economic outcomes" explained in the government's plan would be reached.
"One thing I am confident about is that a net zero target by 2050 is readily achievable with the right policies applied over time," Dr Kennedy replied.
Source link