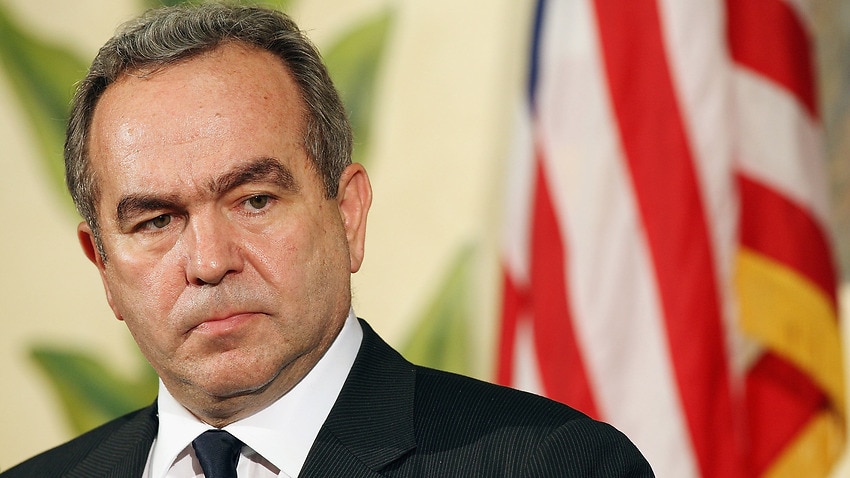 The Biden administration's top adviser on Asia has declared that China's relationship with Australia appears to be "unyielding", saying he sees no immediate end to the "harshness" of its aggressive stance.
White House Indo-Pacific coordinator Kurt Campbell delivered the warning in a discussion with the Asia Society think tank overnight, where he said tensions between the countries show no sign of abating.
Australia has been embroiled in an escalating trade and diplomatic stand-off with its largest trading partner, with the Chinese government targeting Canberra with economic sanctions.
Mr Campbell said he believes Australia is in for the long-haul with regards to dealing with the strained relationship.
"I see a harshness in their approach that appears unyielding," he told former prime minister Kevin Rudd, who is now president of the Asia Society.
"I don't want to be pessimistic for Australia – I know Australia is trying quietly and carefully.
"But I see little yield, and if anything a rising sense of nationalism, and a sense of aggrievement, and a determination to continue prosecute a very assertive case internationally across the board." 
Treasurer Josh Frydenberg responded to Mr Campbell's blunt assessment on Wednesday, saying the Australian government recognised it was dealing with an increasingly assertive China. 
"The China under Xi Jinping is very different to the China that John Howard had to deal with," he told reporters.
"There is a lot more strategic competition in the world and China has been a lot more assertive in not just its diplomacy but also in its other positions." 
Mr Frydenberg said the "consequences" of that assertiveness had been seen across a range of issues, but China remained a "very important economic partner".
"They have made no secret of the fact that our exports are not all making their way to China – barley, wine, coal," he said. "What is making its way to China – because they need it most – is our iron ore.
"But we will not put economic interests first, we will put the broader national interest first." 
Beijing has imposed economic sanctions on Australian exports of beef, barley, wine, coal, cotton, seafood, sugar and timber amid rising tensions.
Mr Rudd had earlier asked Mr Campbell about the prospect of the stabilising relations with China, namely from Australia's perspective being on the "rough end of the pineapple" in the relationship. 
Mr Campbell said there appeared to be an attempt to "cut Australia out of the herd" in an attempt to change how Australia sees "itself and sees the world".
"I'm not sure that they have the strategic thinking to go back to a different kind of diplomacy towards Australia right now," he said. 
"I would have thought we were basically settling in for the long-haul in terms of tensions between China and Australia." 
The United States and China have also witnessed their own breakdown in diplomatic relations over flashpoints ranging from China's alleged human rights breaches to national security and trade.
Mr Campbell indicated that US President Joe Biden and China's President Xi Jinping would likely hold some form of meeting together "before too long".
"Do I think it's possible that China can coexist and live in peace? Yes I do," he said.
"But I do think the challenge is going to be enormously difficult for this generation and the next."
He said the White House needed to "step up our game" in Asia, including through intensifying its focus on South-East Asia. 
Mr Campbell added that Mr Biden also looked forward to hosting the "Quad" alliance between the US, Australia, India and Japan for an in-person leaders meeting later this year.
He indicated the meeting would likely discuss issues surrounding the distribution of COVID-19 vaccines in the Asia-Pacific, as well as "infrastructure" funding.
Mr Campbell recognised the US had been "missing in action" in the Asia-Pacific and was committed to pivoting its attention to making this the "centre of our regional focus".
Chinese Foreign Ministry spokesperson Zhao Lijian overnight openly alluded to Beijing singling out countries for economic punishment over grievances.
"We will not allow any country to reap benefits from doing business with China while groundlessly accusing and smearing China and undermining China's core interests based on ideology," he told reporters.
Source link