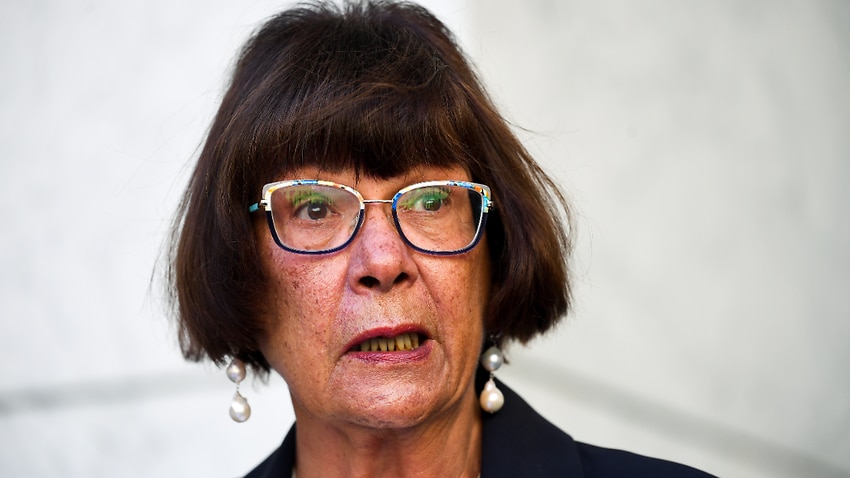 The head of a coalition made up of 50 of the country's biggest Indigenous-controlled organisations has called on Western Australia and Queensland to launch reparations schemes for Stolen Generations survivors.
The state governments have been told "time's up" by Coalition of Peaks head Pat Turner, after the Commonwealth announced on Thursday thousands of Stolen Generation survivors in ACT, Northern Territory and Jervis Bay territory in NSW would soon get access to reparations payments.
Ms Turner's comments came as she fronted the media at Parliament House alongside Prime Minister Scott Morrison and federal Indigenous Australians Minister Ken Wyatt to address the Closing the Gap plan. 
Queensland and Western Australia are yet to implement a redress scheme, with action already taken in Tasmania, New South Wales, South Australia, and most recently Victoria, to establish separate compensation programs.
Ms Turner said state governments had a responsibility to take action to deliver compensation to survivors of the Stolen Generations.
"I'm quite happy to say to the WA government and the Queensland government: time's up for redress of the Stolen Generations. You have to follow the other jurisdictions throughout Australia," she told reporters.
"It's high time that you did the right thing."
Mr Wyatt also called for state governments to consider setting up their own compensation schemes.
"I'd encourage state governments to give consideration to what we've done," he told reporters. "We've got to consider the policies that were implemented did tear apart families." 
The Commonwealth's redress scheme was part of $1 billion in spending measures as part of the new Closing the Gap Implementation Plan.
In a statement to SBS News, Queensland's Minister for Aboriginal and Torres Strait Islander Partnerships, Craig Crawford, said the state government would closely consider making new announcements.
"We are committed to reframing the relationship with Aboriginal and Torres Strait Islander peoples and righting the wrongs of the past," he said. "Closing the Gap is also an area that needs constant attention, and we will continue to focus on better outcomes in partnership with Aboriginal and Torres Strait Islander peoples."
He said the government had announced a $300 million Path to Treaty Fund that includes more than $250 million for stolen wages reparations.
The West Australian government has been contacted for comment. 
Reparations were a recommendation of the 1997 Bringing them Home report examining the forced separation of Aboriginal and Torres Strait Islander children from their families. 
Source link