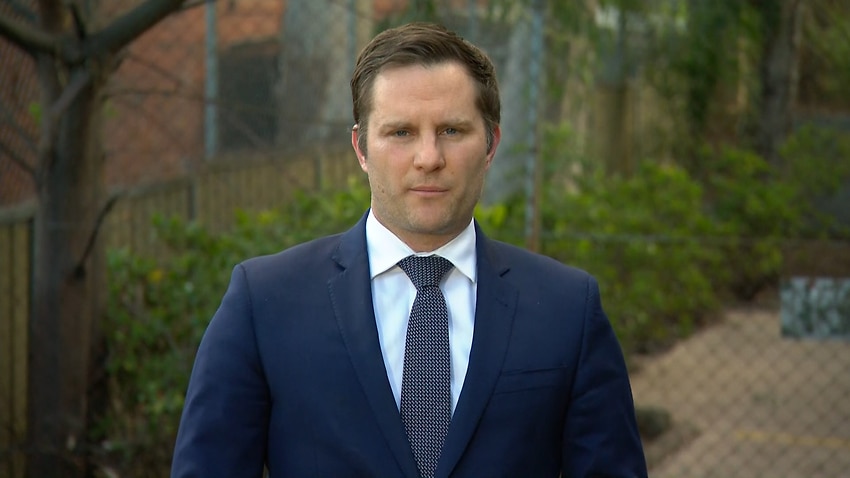 Amid the fraught and dangerous environment at Kabul's airport, Afghan nationals who worked with Australia during the war are being urged to quickly flag their hopes of being airlifted out of Taliban territory.
Australia's Immigration Minister Alex Hawke has told SBS News anyone with certified paperwork proving they worked as interpreters, translators and in other roles with Australia need to act now.
"If anyone has certification, I would encourage them to come forward immediately," Mr Hawke said. "Obviously time is short." 
After the initial fatal chaos on the tarmac, the United States has secured Kabul's international airport for now and is hopeful the window for evacuation flights can remain open until the end of the month. 
Australia managed to land one military aircraft to rescue 26 people earlier this week, and another 76 left on a British military plane that landed in Perth on Friday morning.
Despite Taliban assurances those who want to leave would be granted safe passage, there have been numerous reports of violence, including shootings, around the airport perimeter.
Visa chaos
Mr Hawke's comments also show the federal government is considering the situations of Afghans who have certification documents but may not have been granted a visa.
Staff who worked with Australia during its 20-year wartime commitment can apply for a Locally Engaged Employee (LEE) visa, but certification is the initial step in the Australian government's process for allowing visa applications to be lodged. 
Despite Mr Hawke's assurances, SBS News has heard recordings of Australian officials involved in the evacuation efforts in Kabul stressing that only people with a valid visa will be getting on planes. 
The minister said for "operational reasons" he would not confirm whether last-minute visas were being approved at the airport or if people without visas were being allowed to board. 
While the government has resettled more than 400 visa holders since April, there are still hundreds of Afghan citizens and their families who have not been successful and fear arrest or execution because of their work with Australia.
Some of them have spoken to SBS News this week, requesting their identities be protected, as reports emerge of the Taliban going door-to-door to punish people who speak out.
Mr Hawke has defended the time taken to conduct security checks to verify visa claims. 
"Afghanistan is a different country. It is a particularly challenging country in relation to security," he said.
He said that intelligence shows some of the staff Australians worked with are now allied to the Taliban, echoing Defence Minister Peter Dutton's comments this week that people "for their own survival instincts move allegiances around".
"Sometimes people have worked for both sides, whether that's for the Taliban and Coalition forces," Mr Hawke said.
Mr Hawke maintains there have been numerous cases involving people who have only come forward at the last minute to leave, and that has made it more difficult to fast-track their cases.
Translators, interpreters not included in humanitarian count
Afghans approved for the LEE visas and brought to Australia will not be counted in the 3,000 places for Afghan nationals carved out of the existing humanitarian intake this financial year.
Britain and Canada have made immediate commitments that are much larger, both promising to take 20,000 refugees. Aid groups have been demanding the federal government match them.
But Mr Hawke said those promises would span several years and it wasn't fair to compare them to Australia's guarantee.
Australia has 13,750 humanitarian visa places each financial year. But the minister was unable to provide a figure for the number of places that were filled last year. 
"Because of COVID It has been very difficult to process people," he said.
Some of the Afghan nationals who have secured seats on flights out of Kabul have spoken of the torment of being rescued while knowing they have left family members behind who may be subject to ongoing and potentially deadly reprisals.