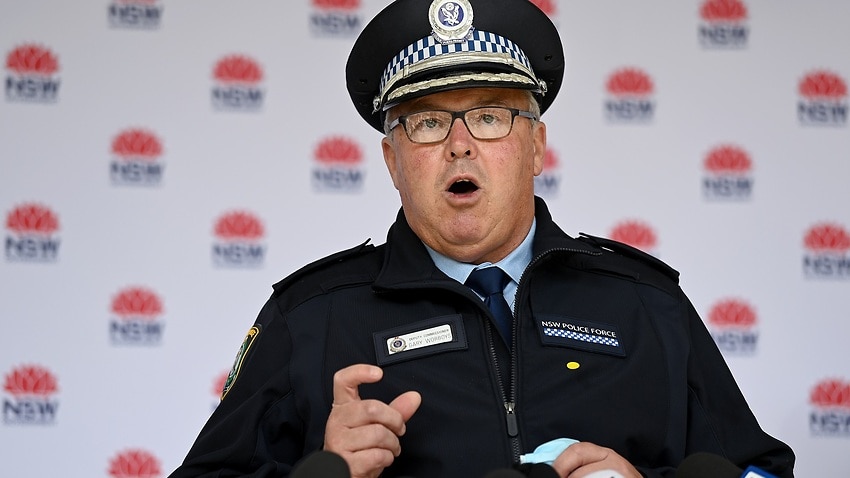 NSW Police said three removalists breached public health orders in travelling from Sydney to regional NSW, whilst allegedly knowing they were COVID-positive. 
The men travelled from West Hoxton to Figtree, before travelling to Molong, stopping in regional areas including South Bowenfels and Orange along the way.
The men were escorted back to Greater Sydney and have been told to isolated for a fortnight. 
They have been issued with court attendance notice with a court date to be confirmed. 
NSW Police said the three men had received notification there were positive for COVID-19, before they travelled to Molong. 
Minister for Police and Emergency Services David Elliott said the actions of the men are dangerous.
"This thoughtless act has now placed our regional communities in NSW at the greatest risk so far with this pandemic," he said. 
"We know that the delta variant is highly transmissible, and it is unfathomable to think that, with all the public information and health warnings, people could so blatantly ignore the health orders."
Stricter NSW lockdown restrictions announced
NSW Police Deputy Commissioner Gary Worboys said more police officers will be deployed to ensure enforcement of the new public health orders announced earlier today. 
"The greater restrictions will see police ramping up our response across all of greater Sydney and regional areas to ensure people comply with the health orders and that public safety is the number one priority," he said. 
He said people are on notice about the stricter rules and he urged compliance.
"Currently, we are seeing millions of people right across this state doing the right thing being let down by a small minority who continue to be irresponsible and put themselves and their communities at risk."
In the last 24 hours, NSW Police issued 162 fines and charged 18 people for breaches of the public health orders.
Source link