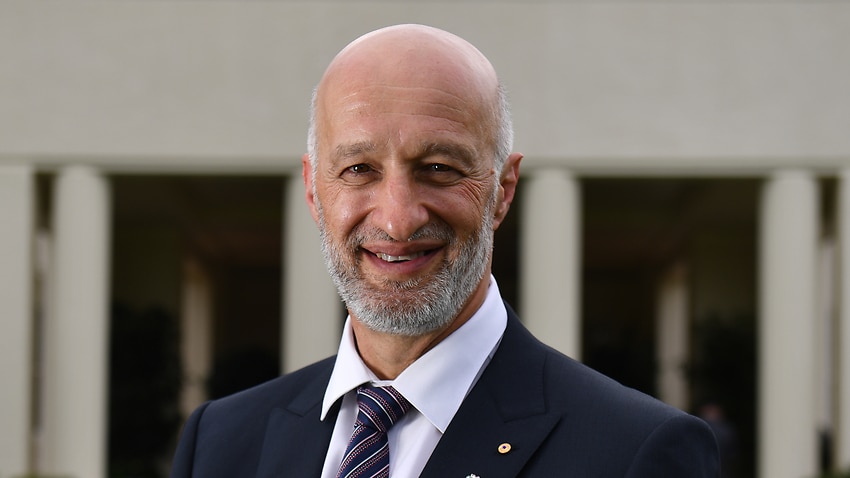 Three thousand places.
That's the initial space Australia has made in its existing 13,750-place humanitarian visa program for Afghans fleeing the Taliban this financial year. 
While Prime Minister Scott Morrison has described the figure as "a floor, not a ceiling", we've had few concrete details about how the process will actually work.
On Monday, the government appointed an advisory panel to oversee the intake, co-chaired by Paris Aristotle.
Mr Aristotle's name might be familiar to some because of his history advising coalition and Labor governments on immigration policy, including overseeing the promised 12,000 places set aside for Syrian and Iraqi refugees under the Abbott government.
If 3,000 is the floor, what's the ceiling?
The government has not put a figure on the upper limit of the humanitarian intake.
It is balancing the pressures of processing people in a pandemic and the political optics of allowing a large group of Afghans in, especially while it remains difficult for Australians stranded in other countries across the world to get home.
Defence Minister Peter Dutton and Immigration Minister Alex Hawke have both said the security vetting process is also lengthy. 
The demand for visas is massive, with one source close to the process telling SBS News millions of Afghans want to leave the country.
Mr Aristotle hasn't put a figure on the ceiling either, saying the first spots allocated have not yet been exhausted.
"We haven't surpassed those places. We still have those 3,000 places to fill," he told SBS News.
"The Prime Minister and the Immigration Minister have stated very clearly, that 3,000 is the minimum or the floor, and not the ceiling, and therefore they are committed to going well beyond that figure."
He said the magnitude depends on the ability to process the applications – but also suggested the government could go above the overall humanitarian cap. 
"The Prime Minister has also said publicly that if the government considers that it needs to increase the overall size of Australia's humanitarian program, then it's prepared to do so, but that will be a matter for government down the track."
Mr Aristotle said many Afghans applying for Australia's protection worked for the government or were human rights or women's rights activists.
"The level of need is extreme," he said. "People will have fled in very dangerous unstable and violent circumstances."
Are people applying for visas being scammed?
With years of experience around humanitarian programs, Mr Aristotle is familiar with the way desperate people can be preyed upon.
He said the process for applying needs to be orderly, pointing to concerning stories about people paying inappropriately large fees to make the visa applications. 
"In situations like this, unscrupulous people try to exploit the vulnerability of the community," he said.
"In many cases, I've heard of people offering to fill out applications for $8,000 and that they would guarantee a visa, in one case I heard, for $15,000."
He said people wanting to apply should not be charged such exorbitant fees. 
Is it too hard to apply for visas?
SBS has fielded a number of direct complaints from people who have struggled making visa applications.
Mr Aristotle said public servants are looking at whether changes need to be made to make it simpler to apply.
"I'm not surprised that it's been a bit convoluted and confusing for people," he said.
"One of our tasks will be to smooth that process out, and to ensure that it can be implemented with much greater clarity and confidence."
What about people evacuated to the wrong country? 
In the airlift chaos at the Kabul airport, different nations started loading people onto their planes, even if they weren't the country the passengers wanted to end up in.
In one case, the family of an Afghan interpreter who was killed with Australian soldiers ended up in Texas.
"I'm sure there will be ongoing dialogue between those countries to try and smooth out and iron out some of those issues that have occurred," Mr Aristotle said.
"Those anomalies would have occurred as a result of just the sheer urgent pace with which they were implementing the evacuation."

What can Australians do to help the Afghan community?
Mr Aristotle said the Afghan community in Australia has been "dignified" in the face of the return of Taliban rule.
"Their concern for their community is palpable and their distress is very real and raw," he said.
The fall of the country to the Taliban has also brought up feelings of distress in the diaspora, and there are concerns about the potential for post-traumatic stress to be triggered.
"Things have sprung, and in many respects exploded, when it comes to the degree of trauma, right across the community," Mr Aristotle said. 
Mr Aristotle said the wider Australian community has a part to play in supporting the Afghan community.
"The extent to which the Australian community can wrap our arms around these people, let them know that we want them to be here, that we're glad that they're here, that we're going to care for them and take care of them."
Anna Henderson is SBS News's chief political correspondent.
Source link