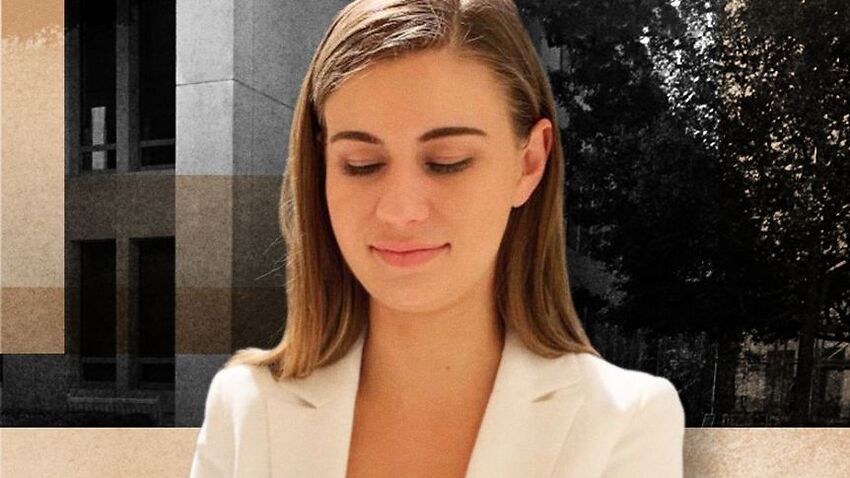 A third woman has come forward to allege she was sexually assaulted by the same political staffer accused of raping Brittany Higgins inside Parliament House.
The woman says she was assaulted while working as a coalition volunteer during the 2016 election campaign.
She was barely out of school at the time of the attack, which allegedly occurred after a night out drinking with the then-political staffer.
It comes after a second woman came forward sharing another allegation of rape against the alleged perpetrator over the weekend.
Former Liberal staffer Ms Higgins is preparing to make a statement to Australian Federal Police over her rape allegations this week.
She alleges she was raped inside a parliamentary office in 2019, when she was employed by Defence Minister Linda Reynolds. 
Ms Higgins says she did not take the complaint further with police at the time because she felt pressured doing so would impact her career. 
Further allegations of sexual assault 'incredibly distressing'
The alleged rape has rocked Parliament House sparking several inquiries into workplace culture in Canberra.
Independent MP Zali Steggall said it was "incredibly distressing" to hear another allegation of sexual assault had been levied against the former staffer. 
"I'm incredibly disappointed with how the coalition has handled this matter," she told reporters.
Senator Reynolds and Prime Minister Scott Morrison are expected to continue to face more questions about their knowledge and response to Ms Higgins' complaint during Parliament on Monday.  
Ms Steggall said there is a cultural problem inside Parliament House, including in relation to how harassment complaints are addressed.
"It has been allowed to go on for too long," she said. 
Special Minister of State Simon Birmingham has been tasked with putting together an independent bipartisan review of Parliament House's workplace culture. 
The details of this review are expected in coming days following further consultations with the Opposition, Greens and independents.
Mr Birmingham said all of the alleged incidents of sexual assault weighed heavily on the government.
"All these incidents weigh heavily. That is why we have to — and must — change culture and practices," he told ABC radio.
"The type of work that the prime minister has asked me to do is to work across party lines with the opposition, with the Greens, with staff and with experts to ascertain how we can best change the workplace."
Mr Birmingham said he would welcome the input of Ms Higgins and any other current or former staff in the review.
Labor Senator Penny Wong said the three women who had come forward to share their stories had been "failed".
Senator Wong called for those responsible for handling Ms Higgins' complaint to be held "accountable". 
"There is no question that there is a problem with the treatment of women in Parliament House and in politics," she told the Senate. 
"What matters is how we respond to complaints when they arise and how we change the culture by implementing systemic change that support complainants and seeks to breakdown power imbalances."
Liberal MP Celia Hammond has also been asked to conduct an internal review examining how to improve Liberal Party culture. 
Senior public servant Stephanie Foster is examining how to build a new structure to handle complaints.
Mr Morrison's department chief Phil Gaetjens has been tasked with looking at what and when staff in the Prime Minister's office knew of the 2019 incident.
You may have noticed SBS News is no longer available on Facebook. 
Here's where else you can find our content and follow us:
Source link