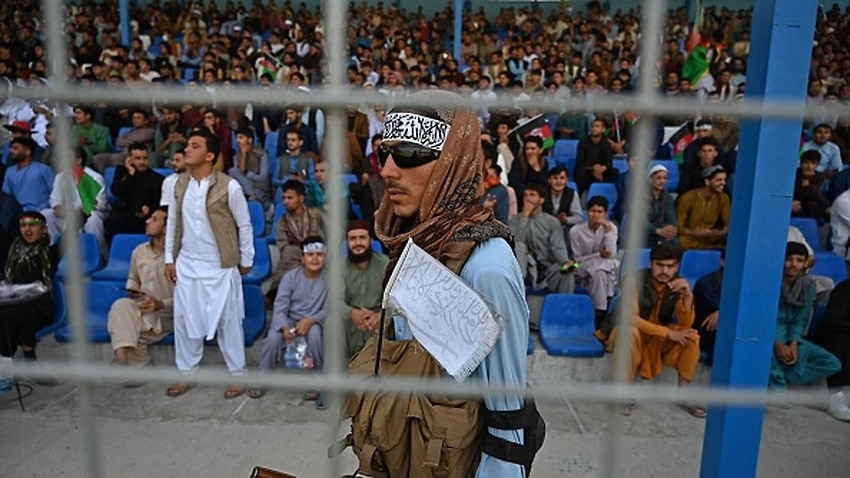 "I don't think women will be allowed to play cricket because it is not necessary that women should play cricket," Mr Wasiq said.
"In cricket, they might face a situation where their face and body will not be covered. Islam does not allow women to be seen like this.
"It is the media era, and there will be photos and videos, and then people watch it. Islam and the Islamic Emirate do not allow women to play cricket or play the kind of sports where they get exposed."
Mr Wasiq told SBS Pashto last month that the Taliban would allow men's cricket to continue and that it has given the green light for the men's national team to travel to Australia for a test match in Hobart later this year. 
But his latest comments put the match and the future of Afghanistan's men's cricket team in doubt.
Twenty-five female cricketers were awarded contracts by Afghanistan's Cricket Board in November last year and it's understood it has continued to pay the players. 
The International Cricket Council requires all 12 of its full members to have a national women's team and only full members of the ICC are permitted to play test matches.
A woman bowls during a match in Herat in 2015. Source: Getty Images
---
Asked about the potential for the ICC to call off the test match in Australia, Mr Wasiq said the Taliban would not compromise.
"Even for this, if we face challenges and problems, we have fought for our religion so that Islam is to be followed. We will not cross Islamic values even if it carries opposite reactions. We will not leave our Islamic rules," Mr Wasiq said.
He said Islam allowed women to go out on a needs basis such as for shopping. Sport is not considered a need, he said. 
"In cricket and other sports, women will not get an Islamic dress code. It is obvious that they will get exposed and will not follow the dress code, and Islam does not allow that."
SBS News has contacted the International Cricket Council for comment.
Cricket Australia told SBS News that it remains in regular contact with the International Cricket Council and the Australian government regarding the situation in Afghanistan and the upcoming tour of the Afghanistan men's cricket team.
Spectators wave Afghanistan's and Taliban flags as they watch a Twenty20 cricket match in Kabul on 4 September 2021. Source: Getty Images
---
"As of today, Afghanistan is a full member nation of the ICC and as such is scheduled to play the ICC T20 World Cup next month, followed by the Hobart Test," a CA spokesperson said.
"Clearly, some of the issues arising are significant global matters which transcend the game of cricket which we, and many hundreds of millions of people, love.
"Cricket Australia considers itself a leader in driving the evolution and promotion of the women's game globally, as evidenced by the ICC Women's T20 World Cup final at the MCG last year.
"Our vision for cricket is that it is a sport for all; and we continue to support the game unequivocally for women and men at every level of the game."
Speaking to the BBC, several members of the Afghanistan women's cricket team said the Taliban had targeted players, issuing threats if they tried to play cricket again.
The Taliban announced their interim government on Tuesday. No women were included. 
Source link