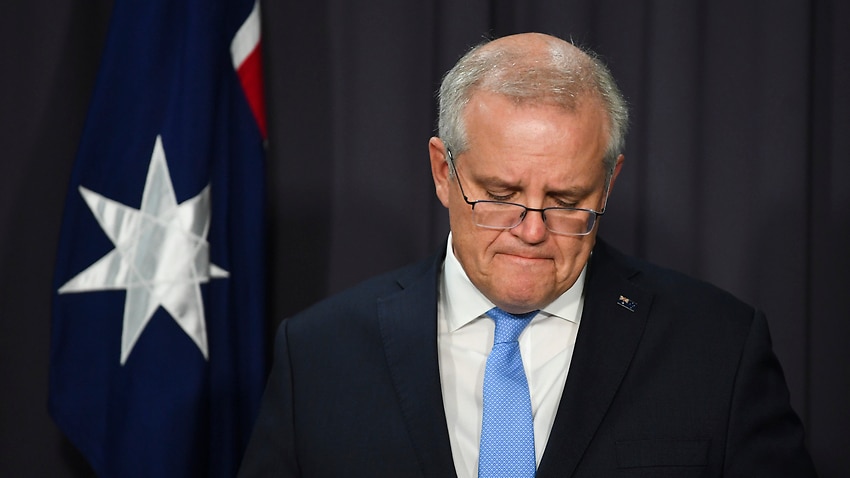 The government will appoint a special investigator to probe allegations of war crimes by Australian special forces in Afghanistan and prosecute any criminal misconduct, following a four-year inquiry into possible breaches of law between 2005 and 2016.
The inspector-general of the Australian Defence Force (ADF) delivered the final report of the inquiry to the Chief of the Defence Force Angus Campbell last week. 
Announcing the new investigation, Prime Minister Scott Morrison said it would "go for an indeterminate amount of time" and address the criminal matters raised in the inspector general's report.
"The Office of the Special Investigator will … investigate those allegations, gather evidence and, where appropriate, refer briefs to the Commonwealth Director of Public Prosecutions for consideration," he told reporters in Canberra.
"There is a significant number of incidents or issues to be investigated further and that investigation will be inherently complex."
Mr Morrison said a redacted version of the inquiry's report would be released next week, flagging it would include some "brutal truths" and "difficult and hard news".
The Office of the Special Investigator will be housed within the Department of Home Affairs and staffed with investigators from the Australian Federal Police, legal counsel, and support personnel. It is expected to be fully established by next year, if not sooner, Mr Morrison said.
A separate oversight panel – called the Afghanistan Inquiry Implementation Oversight Panel – will also be established to oversee the investigation and provide quarterly reports directly to Defence Minister Linda Reynolds.
"There is some disturbing content here, but we cannot then take that and apply it to everyone who has pulled on a uniform and if we did this, that would be grossly unjust," Mr Morrison said.
"We all share a deep respect for our defence forces, but we also share a deep respect for justice."
Major General Paul Brereton, who is also an NSW Supreme Court judge, began probing allegations of unlawful killings and other possible breaches of the law of armed conflict in 2016.
More to come.
We Thank To Our Readers For Your All Contributes. We Still Seek Your Support In Pandemic CoronaVirus.
Donate Bellow For Better Future
[charitable_donation_form campaign_id=57167]