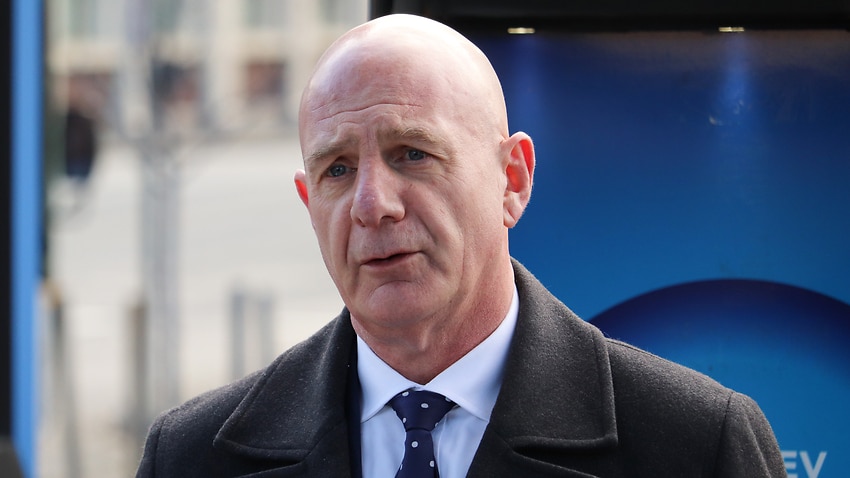 Southern Tasmania to exit COVID-19 lockdown tonight
---
Speaking to media on Monday, Premier Peter Gutwein said the state is "on top of this" and confirmed lockdown will end as planned later in the day.
He said some additional restrictions will remain in place until 6pm on Friday, including mask-wearing and restrictions for aged care and hospital settings. 
"We are snapping back to where we were apart from those restrictions," the Premier said.
#BREAKING: Southern Tasmania lockdown lifted from 6pm. Premier Gutwein says "we've got this." Some restrictions will remain #Covid19Tas @SBSnews
While acknowledging the inconvenience, Mr Gutwein said the state needed to keep the rules in place for a little longer.
"There are others that have been wearing masks in this country for 12 months," he said. "I'm sure that in the same way that we have stood up and dealt with the virus in the past 24 months we can deal with this as well."
The premier hopes the lockdown will be the state's last before reopening to COVID-hit mainland states once it hits higher vaccination coverage.
Asked to reflect on whether the shutdown was necessary, Tasmania's Public Health Director Mark Veitch said it was a "paradox".
"We were moving and mixing like it was 1999 … we had to put measures in place that prevented the risk of transmission," he said.
He believes the worst of the risk has passed.
The infected New South Welshman, who flew into Hobart via Melbourne, has been fined $3,000.
Mr Gutwein has previously said he wanted police to "throw the book" at him and the penalty did not fit the crime.
Police will review the circumstances of the case once the public health response finishes.
With AAP.