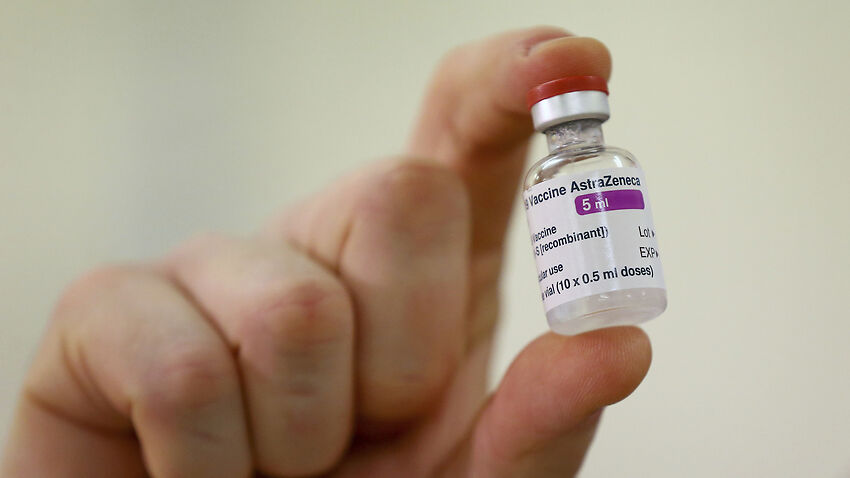 South Africa will suspend use of AstraZeneca's coronavirus shot in its vaccination programme after data showed it gave minimal protection against mild to moderate infections caused by the new COVID-19 variant first detected in the country. 
Health Minister Zweli Mkhize said on Monday the government would await advice from scientists on how best to proceed, after disappointing results in a trial conducted by South Africa's University of the Witwatersrand.
In a statement on Monday, Oxford University – which developed the vaccine with AstraZeneca – said the study involved about 2,000 volunteers with an average age of 31 years old.
"Protection against moderate-severe disease, hospitalisation or death could not be assessed in this study as the target population were at such low risk," the statement read.
The South African government had intended to roll the AstraZeneca shot out to healthcare workers soon, after receiving 1 million doses produced by the Serum Institute of India.
Instead, it will offer vaccines developed by Johnson & Johnson and Pfizer in the coming weeks while experts consider how the AstraZeneca shot can be deployed.
"What does that mean for our vaccination programme which we said will start in February? The answer is it will proceed," Mr Mkhize told an online news briefing.
"From next week for the next four weeks we expect that there will be J&J vaccines, there will be Pfizer vaccines. So what will be available to the health workers will be those vaccines."
"The AstraZeneca vaccine will remain with us … up until the scientists give us clear indications as to what we need to do," he added.
The Australian government has secured 53.8 million doses of the AstraZeneca vaccine. 
Health Minister Greg Hunt on Monday told reporters he was not concerned about the efficacy of the vaccine, pointing to data from the United Kingdom which showed "strong results".
"They are very, very pleased with strong evidence which has been prevented by Oxford University about the Oxford AstraZeneca vaccine," Mr Hunt said. 
"There are studies that have been done in South Africa and we will continue following that."
He said the health advice, as of Monday morning, is "very clear". 
"There is currently no evidence to indicate a reduction in the effectiveness of either the AstraZeneca or Pfizer vaccines [in] preventing severe disease and death." 
Meanwhile, Oxford University said work was already underway to produce a second generation of the vaccine if "it should prove necessary to do so".
"Efforts are underway to develop a new generation of vaccines that will allow protection to be redirected to emerging variants as booster jabs, if it turns out that it is necessary to do so," said Sarah Gilbert, Professor of Vaccinology at Oxford University.
"We are working with AstraZeneca to optimise the pipeline required for a strain change should one become necessary. This is the same issue that is faced by all of the vaccine developers, and we will continue to monitor the emergence of new variants that arise in readiness for a future strain change."
With SBS News.
People in Australia must stay at least 1.5 metres away from others. Check your jurisdiction's restrictions on gathering limits.
If you are experiencing cold or flu symptoms, stay home and arrange a test by calling your doctor or contact the Coronavirus Health Information Hotline on 1800 020 080. News and information is available in 63 languages at sbs.com.au/coronavirus.
Please check the relevant guidelines for your state or territory: NSW, Victoria, Queensland, Western Australia, South Australia, Northern Territory, ACT, Tasmania.