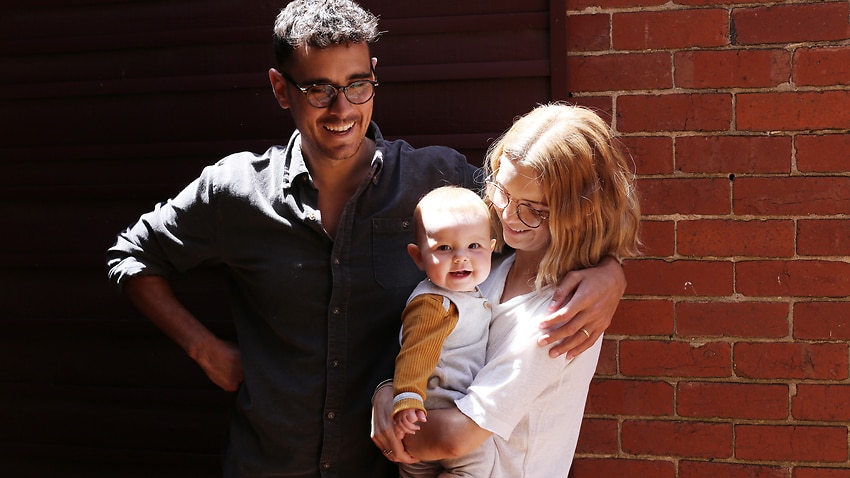 For the more than half a million New Zealanders living in Australia, their homeland never felt further away than it has in the past year. 
They were able to return home, if they were prepared to spend two weeks in quarantine. And since October, loved ones have been able to visit them here in Australia without having to isolate, only to have to undergo quarantine on their own return trip.
But that will all change at 11.59pm on 18 April Wellington time (9.59pm AEST), when people in Australia will be able to travel freely to New Zealand thanks to a two-way travel bubble.
"This is an important step forward in our COVID response and represents an arrangement I do not believe we have seen in any other part of the world," New Zealand Prime Minister Jacinda Ardern told reporters on Tuesday afternoon.
For thousands of New Zealanders in Australia separated from family and friends by the Tasman, the announcement means they can plan long-anticipated reunions with loved ones after more than a year of separation.
The bubble is also expected to give the New Zealand tourism industry a much-needed boost.
New Zealander Timothy Beckwith, who has been living in Australia for over two years, is over the moon. He hasn't seen his Christchurch-based family for almost a year and a half.
The lockdown in Victoria was tough without his family around him, he told SBS News.
"During COVID, you just don't have quite the support. When things were bad here, Australians could still go to their family but when you're an ex-pat, you don't really have that support system," he said.
"Videos are great but still not the same as being with your family and support."
Before Tuesday's announcement, Mr Beckwith had booked a flight for early June. The end date of his two weeks' quarantine would have coincided with his father's birthday, when he planned to surprise him.
Now he will have an extra two weeks of holiday up his sleeve. 
"I'm really excited … I've got everything planned … seeing the family, it's just going to be a good time. I'm so excited to go the pub," he said.
For Melbourne-based Josh Pomare, a lot has happened since he last saw his family in Rotorua.
His Australian wife Paige had a baby last June – and his parents are yet to meet their newest grandchild.
Following Tuesday's announcement, he hopes to get to New Zealand within the month.
"The tough thing was just knowing that there was still going to be a long time for my family .. we're more than ready to get back now," he told SBS News.
"There's only so much Zooming and Skyping and phone calls you can do. We're just really keen to get back now and have the grandparents meet their latest grandchild."
Mr Pomare says it's been an exciting day for his family.
"We're so excited at this moment … we've all been in the family WhatsApp group, celebrating and making plans. We have a 21st birthday of a niece over there, so it's been a real atmosphere in the group chat," he said. 
He said his family originally planned to travel to New Zealand and do the two-week quarantine, but decided that would have been too difficult with a newborn baby. They were also concerned about problems returning home to Melbourne.
"Just the freedom to get back, we can actually plan the trip with all those unknowns largely removed. So yeah, it makes a huge difference … we're really, really excited," Mr Pomare said.
Both Mr Pomare and Mr Beckwith are aware their travel plans could be thrown into chaos at any minute. Ms Ardern has warned that travellers must be prepared for changes at short notice depending on potential COVID-19 outbreaks. 
"I'm holding my breath and hope that it all aligns, but anything can happen," Mr Beckwith said.
Mr Pomare says he has been impressed with how both countries have handled the outbreaks and is confident the risk of travel – and of being stuck – remains relatively low. 
Right now, he's just focused on getting home.
"Just the fact that we can actually fly into a country and immediately jump in a car and within a few hours be where we need to be…" he said.
"What once was a horrible experience [of] getting on a plane, going through customs and travelling with a baby, I'm actually kind of excited, really looking forward to it, feeling like I'm on holiday.
"I just can't wait."
People in Australia must stay at least 1.5 metres away from others. Check your jurisdiction's restrictions on gathering limits. If you are experiencing cold or flu symptoms, stay home and arrange a test by calling your doctor or contact the Coronavirus Health Information Hotline on 1800 020 080. News and information is available in 63 languages at sbs.com.au/coronavirus
Please check the relevant guidelines for your state or territory: NSW, Victoria, Queensland, Western Australia, South Australia, Northern Territory, ACT, Tasmania