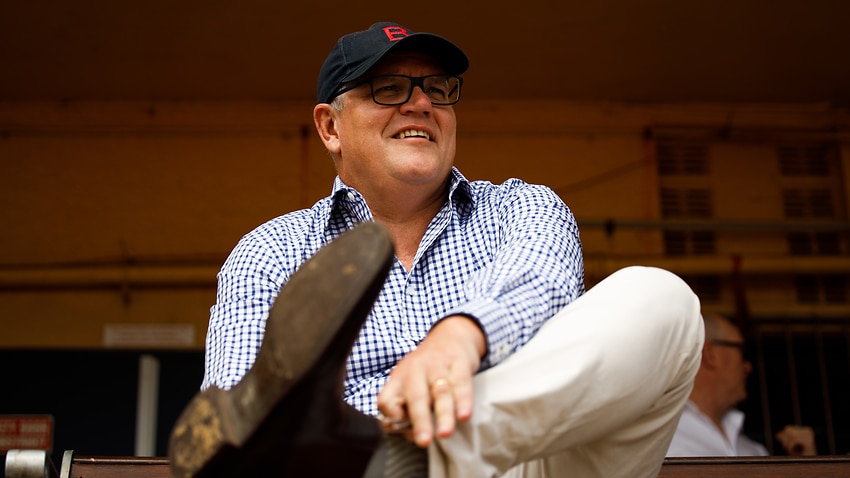 Australia's first coronavirus vaccines will be administered to some aged care residents and frontline workers on Sunday, with Prime Minister Scott Morrison set to be among the first to get the jab.
Health Minister Greg Hunt told ABC's Insiders a small group of people would receive the Pfizer/BioNTech vaccine at Castle Hill Medical Centre in Sydney, a day before the national vaccination program commences on Monday.
Two aged care residents, aged care staff, frontline workers, the Chief Medical Officer Paul Kelly, Chief Nursing Officer Alison McMillan and Mr Morrison would receive the vaccine on Sunday "to provide confidence", Mr Hunt said.
"The Prime Minister will be the last of that group," he said. "Today is the first round of vaccines for Australia, and ultimately that's about hope and protection for Australians."
He also revealed that Opposition Leader Anthony Albanese had been invited to receive his vaccination during the first week of the roll-out, while he would receive the AstraZeneca vaccine in the coming weeks.
Australia's vaccine rollout will begin with the Pfizer/BioNTech vaccine and expand to include the AstraZeneca/Oxford vaccine from early March.
During the first stage of the vaccination program, frontline health, quarantine and border workers will receive the Pfizer hubs run by states and territories, which a Commonwealth led vaccination workforce will target aged care staff, aged care workers, disability workers and people living in disability accommodation.
Mr Hunt has previously said the government hopes to administer 60,000 vaccine doses in the first week of the rollout. 
More to come
Source link