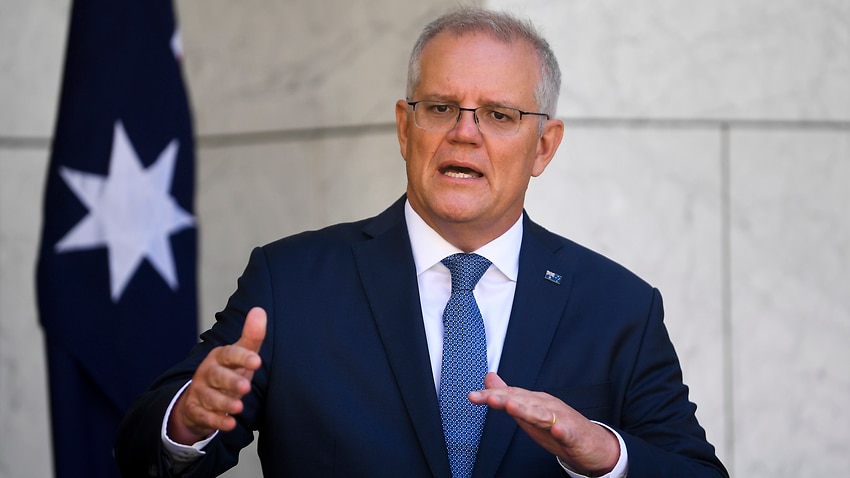 Premier Dominic Perrottet, meanwhile, said a further 50 million RATs had been purchased by the state in addition to the 50 million already in reserve, which would be "crucial to ensure that we get kids back to school day one, term one".
"We are finalising our back-to-school plans at the moment. This will be a core part of the plans getting kids back in the classrooms," he added.
On Monday Prime Minister Scott Morrison said his department boss Phil Gaetjens was working with state and territory authorities to "harmonise their back-to-school plans".
"Our objective is go back, stay back, day one term one," Mr Morrison told reporters in Canberra on Monday.
He said the Omicron variant case rate would peak at different times across the country.
"We will be working through those issues this week to get further certainty and harmonisation between the states and territories," Mr Morrison said.
Chief Medical Officer Paul Kelly said health advisers had met to discuss the issue on Sunday and would meet again on Monday.
"It's related to balancing the wider aspects and the importance of face-to-face learning in schools with the risk of COVID."
Students will return to school over coming weeks as Omicron waves look set to peak across the country. Source: AAP
---
Asked about parent concern about the health risks of sending their children back to school, Professor Kelly said illness had been less severe in children since the start of the pandemic.
"For the vast majority of children who have Omicron it is a very, very mild disease," he said.
Professor Kelly said there were important issues around mental and physical health to consider when looking at the safe reopening of schools.
Mr Morrison said in relation to Queensland delaying its school reopening he welcomed the fact that the children of essential workers could go back to study on time.
"We need kids back at school because it also has very significant impacts on the workforce availability – particularly in the health sector," he said.
The national coordination strategy would involve setting some "very clear principles" around school reopening, he said.
From Monday 10 January, Pfizer COVID-19 vaccine bookings become available for children aged five to 11 years old after the Therapeutic Goods Administration (TGA) provisionally approved the vaccine for use in this age group in December.
On Sunday Federal Health Minister Greg Hunt said 3,500 kids were booked in to get their first jab on Monday.
He said there are three million vaccine doses available to this age group, which accounts for around 2.3 million children.
Despite this, parents have complained about the difficulty in finding appointments for their children and of appointments being bumped due to inadequate vaccine supply.
With SBS News
Source link