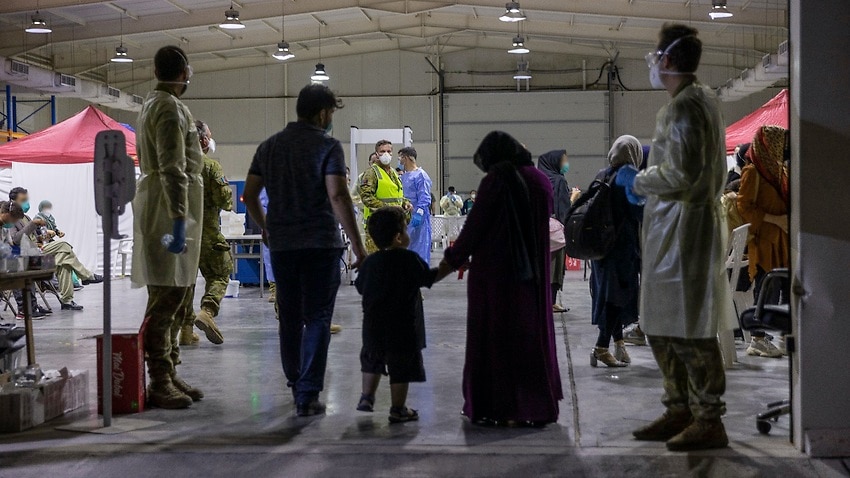 There's been a huge outpouring of support for the children. Some members of the Afghan-Australian community have been requesting more information about adoption or foster care.
But the community has been warned about a scam circulating online asking people for their bank details.
An email sent by the Department of Home Affairs to members of the Afghan-Australian community is warning people to be vigilant.
"There is a scam circulating by phone regarding 300 unaccompanied minors from Afghanistan currently in Melbourne hotel quarantine," the email, obtained by SBS News, reads.
"This is a scam. Please share with your networks and do not provide bank card information."
An Afghan community leader told SBS News they were worried about the development.
"It is extremely concerning that some people are preying on the Afghan community's vulnerability and desperation to help right now," the community leader said.
Separately, Uniting Care Victoria and Tasmania has been forced to field mass requests for foster care of the minors, after a social media post went viral claiming there were 300 children in need of help and that the support service was facilitating care.
Uniting Care, under its KOMAK program, provides support to the Afghan community in south-east Melbourne.
Uniting Care said it was aware of social media posts and information circulating in the community purporting to be from the group about fostering the Afghan refugee children.
"These posts have not been authorised by Uniting and are fake and misleading," it said in a statement.
"We are asking our supporters and followers to ignore any social media posts or flyers on this issue.
"Please do not provide your personal information or bank details or click on any links provided in the correspondence."
The Department of Home Affairs has been contacted for comment.
Source link