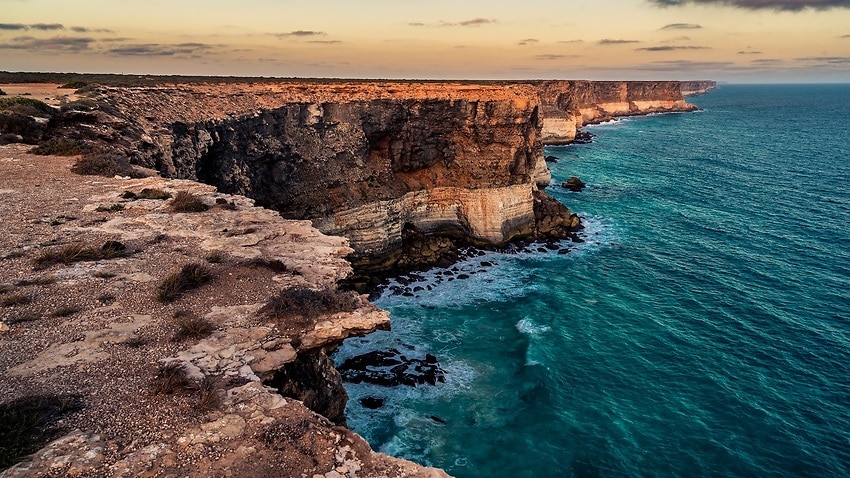 Environmental activists have hailed as "an incredible win" an announcement that Santos and Murphy Oil will abandon plans to drill for oil in the Australian Bight.
The two oil producers made the announcement on Friday afternoon, after BP, Chevron and Norwegian oil giant Equinor also abandoned their plans earlier this year.
"This is an incredible win for all of those who (have) relentlessly campaigned for years to protect the Great Australian Bight from offshore drilling," David Ritter, CEO of Greenpeace Australia Pacific, said in a statement.
"So many determined Australians worked incredibly hard to kick big oil companies out of our precious Bight, including coastal communities, Indigenous Traditional Owners, surfers, the seafood industry, tourism operators and other local businesses.
"Never doubt the power and determination of the Australian people."
In a statement to SBS News, Santos said itself and Murphy Oil "have surrendered EPP43 in the Great Australian Bight with good standing after completing the joint venture's work program obligations".
"The Santos strategy is to build and grow around our five core long-life natural gas assets and the Great Australian Bight falls outside these assets," a spokesman said. 
"Santos is focused on pursuing disciplined growth across our core assets. This includes our sanctioned Barossa gas project offshore the Northern Territory which will backfill our Darwin LNG project.
"In addition, our Moomba carbon capture and storage project in the Cooper Basin is planned for a final investment decision later this year and the Dorado oil and gas project offshore Western Australia and the Narrabri domestic gas project in New South Wales will both face investment decisions over the next couple of years."
Greens senator Sarah Hanson-Young hailed the news, saying the Bight is "too precious to destroy with oil and gas wells".
"Let's focus on SA's great renewable opportunities and protect our gorgeous beaches and ocean," she wrote on Twitter.
Bight Petroleum is now the only company that still intends to drill in the area, even though its most recent plans were rejected by the regulator.
Mr Ritter said the only way to protect coastal communities and the marine life of the Bight is to "rule out drilling permanently".
Last year in January, the Wilderness Society commenced legal proceedings in the Federal Court of Australia to challenge the environmental approval granted to Equinor.
The project was aimed at accessing oil worth billions of dollars, but was met with strong opposition from environmental groups, who said there was no environmentally safe way to drill in the Bight.
The Wilderness Society claimed Equinor had "refused to formally consult key Indigenous groups" and that it "didn't even meet the basic regulatory requirements".
Equinor abandoned its $200 million drilling plans in February this year, saying it was not financially viable.