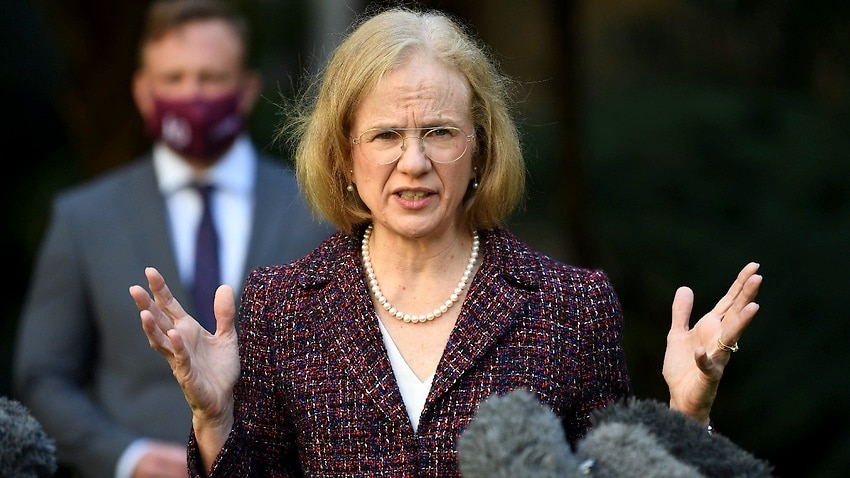 A Qantas flight attendant has tested positive for COVID-19 in Queensland after crewing six regional flights across the state. 
Health Minister Stephen Miles said the woman in her 30s, who lives in the northern suburb of Banyo, tested positive with the Delta variant on Wednesday. 
He said she is believed to have been infectious from 11 July – and she was on board the six flights between Brisbane, Gladstone, Longreach and Hervey Bay whilst "possibly infectious".
The state's chief health officer Dr Jeanette Young said contact tracers are updating the list of exposure venues based on the flight attendant's movements. 
Dr Young said genome sequencing shows the flight attendant has the same markers as the Delta variant from the New South Wales outbreak. 
"We know that it is a very, very contagious variant and that is why I want everyone on those flights immediately tested," she said. 
"We've got the (flight) manifests and we're rapidly going through them."
Dr Young said health officials are attempting to work out how the flight attendant acquired the virus.
"We're prepared to lockdown fast, if we need to," she said. 
Dr Yong said test results have yet to come back from passengers on the flight, and those results will be critical in determining whether there has been further transmission of the virus outside of regional Queensland.
Queensland's Regional Development Minister Glenn Butcher is now in home quarantine after being identified as a passenger on one of the six flights, travelling between Brisbane and Gladstone.
Mr Miles urged passengers to also co-operate with contact tracers and come forward for testing.
"It is absolutely urgent that we get every passenger on those flights tested as soon as possible," he said.
The affected flights include three flights on 11 July: Brisbane to Longreach flight 2534, Longreach to Brisbane flight 2535 and the Brisbane to Gladstone flight 2346.
On 12 July, three further flights were affected: Gladstone to Brisbane flight 2331, Brisbane to Hervey Bay flight 2374 and Hervey Bay to Brisbane 2375.
Qantas said masks were worn by crew members and passengers on all six flights.
"The crew member is currently in self-isolation and we are providing them our full support as they focus on their recovery," the airline said in a statement.
"Investigations by Queensland Health and Qantas Medical are underway to determine how the crew member contracted the virus."
Source link