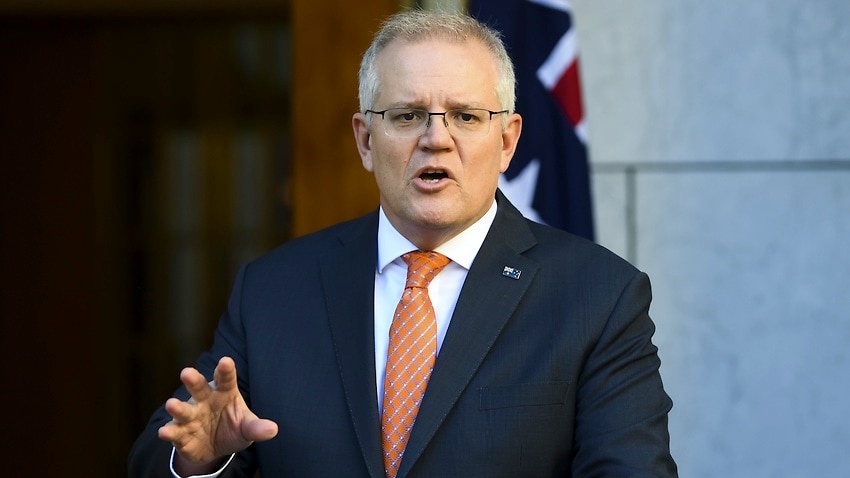 An additional one million Pfizer doses have arrived in Australia from Poland to speed up vaccination rates in the worst-affected coronavirus hotspots in New South Wales. 
The supply is on top of the 40 million Pfizer doses Australia has already secured.
The new doses are all from the Pfizer plant in Belgium, where all of Australia's other doses have come from, and have been approved by the Therapeutic Goods Administration.
Prime Minister Scott Morrison said it was a "straightforward (commercial) transaction" that started several weeks ago with Poland's government. 
"These (are) one million doses of hope," he said. 
Mr Morrison said 530,000 doses will go to the 12 LGAs in NSW where the Delta variant of COVID-19 continues to grow. 
Residents in those LGAs aged between 20 and 39 will be prioritised and will be eligible to receive a Pfizer dose from this week.
The other doses will be shared around the country, with 175,500 tagged for Victoria. 
An additional 17,550 doses of Pfizer are also expected to arrive in Tasmania over the coming week.
ACT Chief Minister Andrew Barr welcomed the extra 14,000 Pfizer jabs the territory will receive, but pointed out it was equivalent to one week's worth of doses being undertaken by ACT government clinics.
"It will allow us to do more but it isn't such a dramatic increase in supply that will allow us to do radically more," Mr Barr told reporters.
Poland's Embassy in Canberra said it had been prioritising sharing vaccine supply with its Balkan neighbours, but had agreed to transfer the Pfizer doses to Australia because of the high number of Delta variant cases.
"The decision to also add Australia to the list was taken against the backdrop of the current outbreak of Delta variant in the country, following the talks between both countries' officials, including the Prime Ministers and Foreign Ministers," the embassy said in a statement.
"Poland commends Australian authorities for excellent collaboration in a first joint operation of this kind and hopes that the provision will support Australia's efforts to ramp up its vaccine rollout in this critical moment."
Federal Health Minister Greg Hunt said the new doses will allow the vaccine rollout to be substantially accelerated.
"This will allow for a rapid upscaling in that area to a population that will benefit significantly for the doses," he said on Sunday.
Mr Hunt also announced rapid antigen testing will be trialled in 50 aged care facilities in Sydney.
More than 47 per cent of eligible Australian adults aged over 16 have now received the first dose of a coronavirus vaccination, while 25 per cent have received both doses.
Source link