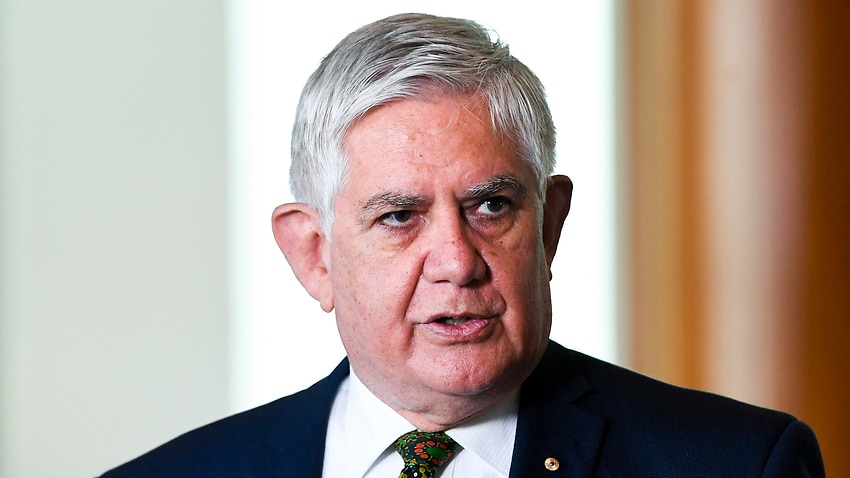 Thousands of Stolen Generations survivors could see reparations payments as early as next year under a multi-million dollar scheme announced by the federal government.
The federal government has announced it will fund a $378.6 million redress scheme for Stolen Generations survivors in the ACT and the Northern Territory, as well as in the Jervis Bay territory in NSW.
Minister for Indigenous Australians, Ken Wyatt, said in a statement it was a critical move to promote "healing and reconciliation".  
"This announcement reflects the government's commitment to recognise and acknowledge the wrongs of the past as part of the nation's journey to reconciliation, and this scheme represents a major step forward towards healing," Mr Wyatt said.
The reparation package includes a one-off payment of $75,000 to acknowledge and recognise the harm caused by forced removal policies. 
Survivors could also have the opportunity to meet face-to-face with a senior official within the government and receive a formal apology for their pain and suffering.  
"It gives each survivor the opportunity, should they wish, to tell their story and receive an individual apology," Mr Wyatt said.
The scheme will be open for applications from 1 March 2022 until June 2026 for those forcibly removed under policies targeting Indigenous children.
Descendants of Stolen Generations survivors who pass away between now and March next year will be able to submit an application on their behalf.
'Real reconciliation'
The announcement is part of a wider $1 billion package to help achieve Closing the Gap outcomes.
The government says it will commit new funding in areas such as health, education and employment.
Aboriginal Community Controlled Health Organisations will receive a further $254.4 million, while $160 million is being earmarked for health and wellbeing programs targeting Indigenous parents and babies. 
Programs aimed at reducing the incarceration rate of both adults and young people in detention will receive a boost of $7.6 million.
Aboriginal and Torres Strait Islander Legal Services are slated to get $9.3 million to provide additional coronial inquest support for families of those who have lost loved ones in custody.
"This plan is about real reconciliation, how we get there, and making sure all governments are held to account, state and federal," Prime Minister Scott Morrison said in a statement.
The Closing the Gap plan is a roadmap for the federal government to reduce inequities between Indigenous Australians and non-Indigenous Australians by 2031.  
From next year the Commonwealth and all states and territories will produce an annual progress report.
A suite of new targets in health, education, justice, culture, language, and family violence was brokered and signed off on by all Australian governments and the Coalition of Peaks last July.
The previous Closing the Gap targets widely failed, with more than a decade of targets being largely unmet. 
Mr Morrison and Labor leader Anthony Albanese are set to give Closing the Gap addresses on Thursday.
Source link