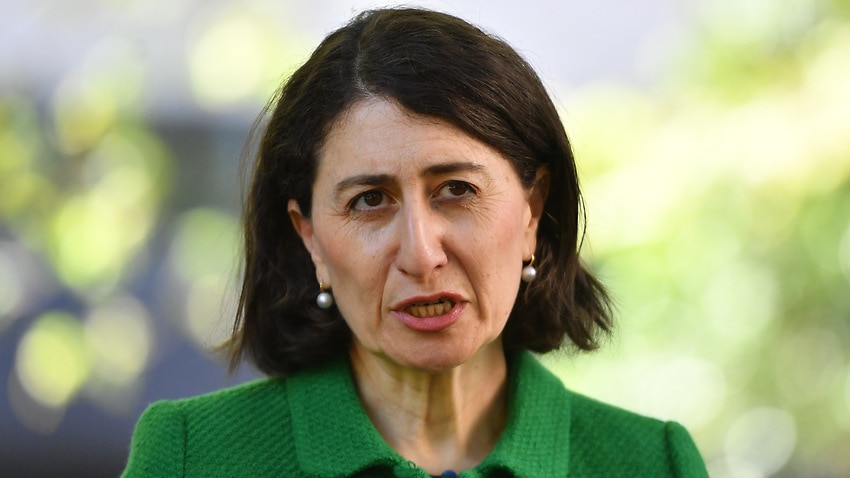 Across the state, 81.9 per cent of people over the age of 16 have had one dose of a vaccine, and 51.9 per cent are fully vaccinated. 
"As a result of these positive signs, the New South Wales government is pleased to announce that from next Monday (27 September) all public pools will be open in a COVID-safe way," NSW Premier Gladys Berejiklian said.
"Also pleasingly, in the areas of concern all the rules will be the same for the rest of Sydney, from tomorrow.
"Very pleasingly, all areas of concern will be equalised. So relating to exercise, recreation or outdoor gatherings, everything will be the same across greater Sydney, except for the list of authorised workers and the associated permits." 
Case trends reassuring but peak has not yet passed
NSW Health's Dr Jeremy McAnulty said while he was pleased to see the number of new infections fall on Sunday, that did not necessarily mean the peak had passed.
"We don't want to jump the gun, we do like to see several days before we can call it a trend, but certainly cases overall have been going up, they have stabilised and appear to be dropping in some areas," he said.
"We need to keep our guard up, and we have got a way to go before we can be reassured that numbers are on the way down."
The premier said high vaccine uptake was behind the decision to further ease restrictions in the LGAs of concern, citing the fact that 81.9 per cent of adults have had their first dose.
"I couldn't be happier with that rate. We would like to get that as close to 90 per cent as possible," NSW Premier Gladys Berejiklian said.
"There's not long to go really – we're talking weeks – until we get to that 70 per cent double dose." 
The premier said 17 per cent of the state's 12 to 15-year-olds have also had their first dose.
Premier says high vaccination rates, case numbers support lifting restrictions 
The government's decision to enforce equal restrictions across Sydney follows weeks of large swathes of western and south-western Sydney living under tighter restrictions, including a nightly curfew.
Those 12 LGAs of concern had higher case numbers, but also now have some of the highest vaccination rates in the state.
"The opportunity for us to ease the restrictions in the areas of concern, or equalise them in line with the rest of Sydney, is due in large part to the high rates of vaccination," Ms Berejiklian said on Sunday.
"We have seen some of those communities go from rates of around 19 or 20 per cent up to nearly 90 per cent, and that is extremely encouraging." 
More to come.
Source link