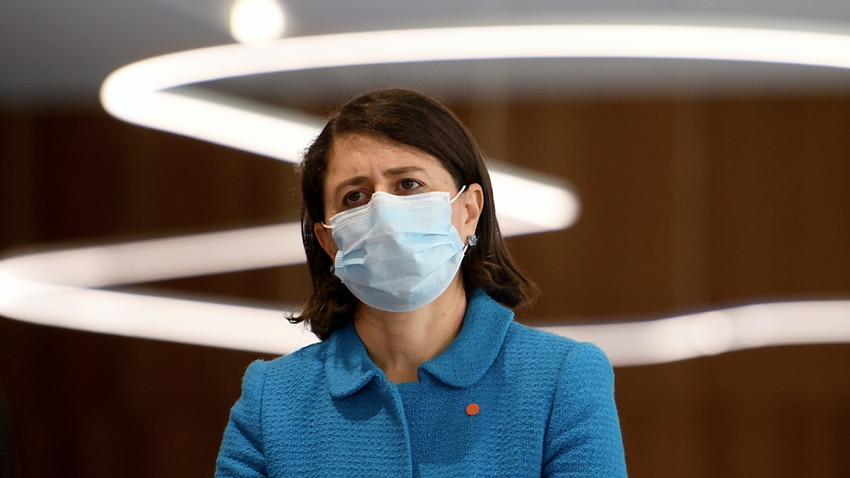 New South Wales has registered a record 633 new locally acquired cases of COVID-19 and three new deaths – but Premier Gladys Berejiklian is warning the state still hasn't seen "the worst of it" yet.
Of the new infections recorded to 8pm Tuesday, at least 62 were infectious in the community and the isolation status of 447 remains under investigation.
The new caseload came from 102,749 tests, and brings the total number of locally acquired cases reported since the latest outbreak began in mid-June to 9,280.
The new deaths included a male in his late 60s and two males in their late 70s.
NSW's previous daily high for new COVID-19 cases was 478, reported on Monday. The state registered 452 new infections on Tuesday.
Ms Berejiklian said on Wednesday the situation was likely to get worse before it gets better.
"What the data is telling us in the last few days is that we haven't seen the worst of it," she told reporters in Sydney.
Young people living in Sydney's worst COVID-hit areas can now book to get a Pfizer jab during a two-week vaccination blitz designed to drive down transmission in those hotspots.
Those aged 16 to 39 living in the 12 local government areas of concern will be given priority access to the Pfizer vaccine at NSW Health clinics from Thursday.
Ten government vaccination clinics have ramped up their capacity to deliver the additional 530,000 doses provided by the federal government to the priority group over the next two-and-a-half weeks.
With AAP.
SBS is providing live translations of daily New South Wales and Victoria COVID-19 press conferences in various languages. Click here for more information.
Source link