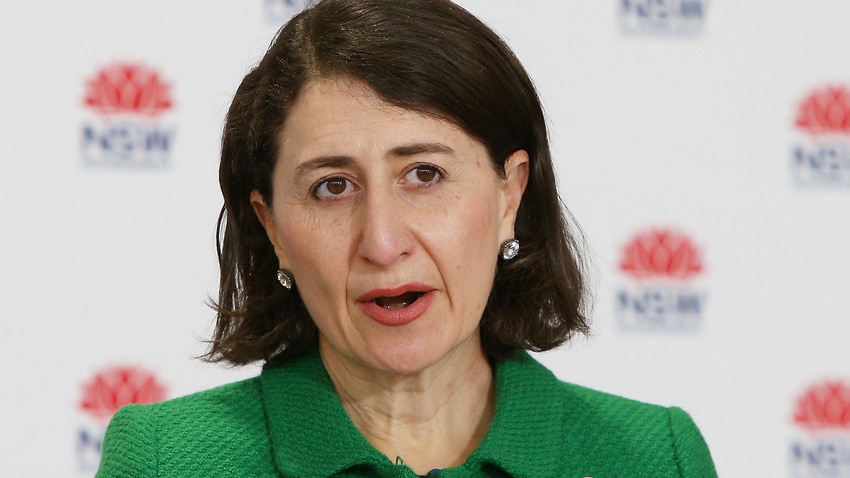 New South Wales has recorded 239 new local COVID-19 cases, of which more than half have an unknown source of infection.
Of the 239 new local COVID-19 cases, 61 people were infectious in the community for either whole, or part, of the incubation period.   
Contact tracers linked 115 of the new infections to known cases and are investigating the source of infection for 124 cases.
Premier Gladys Berejiklian said it was encouraging that the virus has not spread beyond the epicentres of western and south-western Sydney, but that there will be a renewed push to boost vaccine uptake. 
"We are again sitting the virus is circulating in workplaces and households," she said. "The one positive take-out is the virus has not in the main, spread outside those eight local government areas of concern."
Push towards 80 per cent rate of vaccination
She said higher rates of vaccinations would be central to the state government's approach to containing the virus. 
"Let August be the month where we break the record for vaccinations," she said on Sunday, confirming that the state government would be adopting the national cabinet aim for 70 and 80 per cent of vaccinations in the adult population.
She said the 10 million doses or 80 per cent target is the big goal, but even achieving 50 per cent would allow more easing of restrictions. 
"The higher the rate of vaccine, the more options we have moving forward."
She defended the redirection of vaccine supply from regional NSW to vaccinate Year 12 students going back to face-to-face lessons. 
"It is a mitigation and a way of focusing our energy into a south-western and western Sydney local government areas and that is really important.
"All of us are making sacrifices to reduce spread and get us out of lockdown as soon as possible; and I really think people all the sacrifices they are making because it is really challenging times."
Most patients in ICU are younger and not vaccinated 
Of the 54 people in ICU, 49 were not vaccinated.
NSW Health's Dr Jeremy McAnulty said people in the 18 to 39 age bracket are "driving a lot of this pandemic".
"This is the age group that tends to be a link between kids, younger people, and older, elderly relatives," he said.
"If you are in that age group it is important that you be aware that you are very vulnerable to the infection, as we have seen in ICU numbers, you can get serious disease. It is important you come forward for vaccination."
Seven of the patients in ICU are in their 20s, five are in their 30s, two are in their 40s, six are in their 50s, 14 are in their 60s and 10 are in their 70s. 
The list of exposure sites has been updated in the last 24 hours to include public transport routes and supermarkets in Double Bay and St Marys.
More details to come. 
Source link