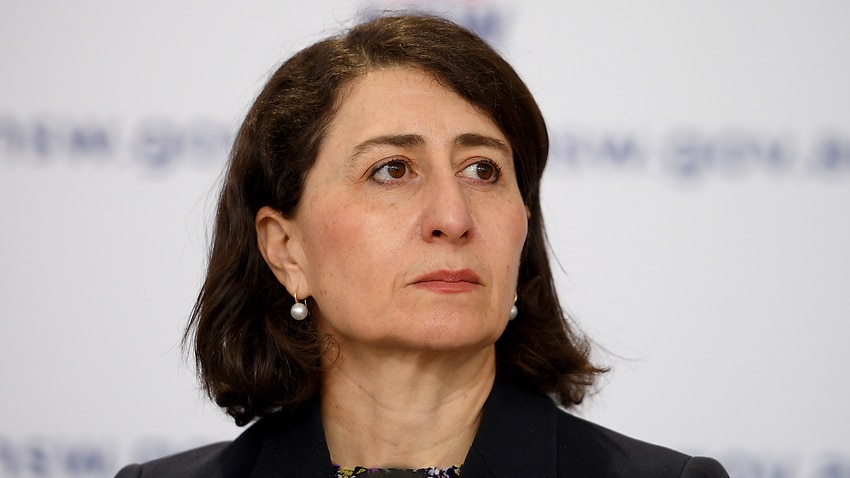 The state's death toll since 16 June, when the Delta outbreak began, is now 107.
Premier Gladys Berejiklian said on Thursday morning NSW had now seen 70 per cent of residents get their first vaccine dose.
NSW recorded 1,288 new locally acquired cases of COVID-19 in the 24 hours to 8pm last night.

No new cases were acquired overseas in the 24 hours to 8pm last night, and eight previously reported cases have been excluded following further investigation. pic.twitter.com/zKnPGSGVs9
"It has been a difficult couple of months and the fact that people have heard the messages we have been giving and coming forward to get vaccinated and hitting that 70 per cent first dose is an outstanding achievement," she told reporters in Sydney.
She said as a result of this everyone who lives in a local government area of concern will be able to exercise for an unlimited amount of time from 5am on Friday.
The curfews there, however, will remain in place.
NSW Health said it administered 45,665 COVID-19 vaccines in the 24 hours to 8pm Wednesday.
Meanwhile, the western NSW town of Dubbo remains the epicentre of the state's regional COVID-19 outbreak.
Deputy Premier John Barilaro said 18 of the 23 new cases in the Western LHD were in Dubbo, which is "the heart and centre" of the virus.
More than two-thirds of COVID-19 cases in the region are in the Indigenous community.
NSW records 1,288 new local cases of COVID-19 as first vaccine dose rate hits 70 per cent
---
There were also four more cases in Orange and one in Brewarrina. In the far west, there were five new cases – four in Wilcannia and one in Broken Hill.
There are also concerns about the Illawarra region, where numbers are rising with 22 new cases – 15 in the Wollongong local government area and seven in the Shellharbour LGA.
"I call out to those communities to get tested," Mr Barilaro said.
With AAP.
SBS is providing live translations of daily New South Wales and Victoria COVID-19 press conferences in various languages. Click here for more information.