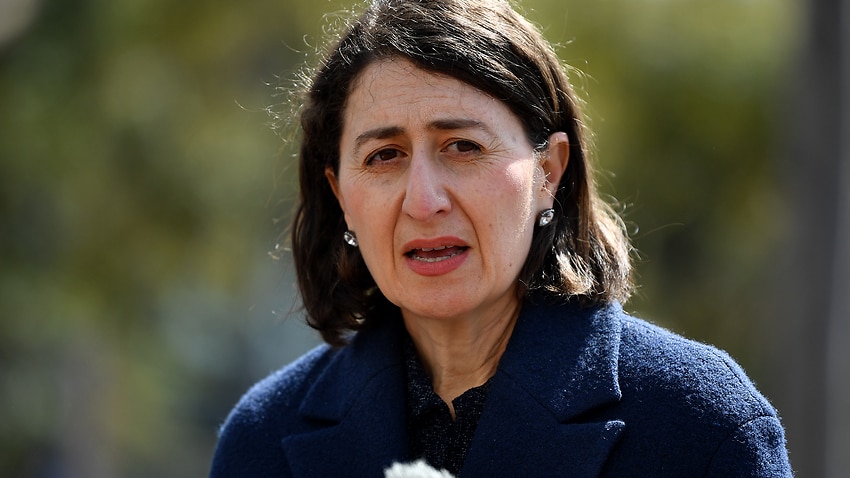 There were 12 deaths reported in the 24 hours to 8pm Wednesday, including a woman in her 30s, two people in their 50s, three people in their 60s, three people in their 70s, two peopled in their 80s and a man in his 90s. 
It takes the death toll for the current outbreak to 198. 
There are now 1,241 patients with COVID-19 admitted to hospital with 234 in intensive care, 108 of whom require ventilation. 
After announcing the state's vaccination target, the premier announced evening curfews imposed on the 12 local government areas (LGAs) of concern in western and south-western Sydney will lift from Wednesday night. 
"Pleasingly, after receiving advice from both police and [NSW] Health, given we've hit the 80 per cent milestone across the state, we're able to lift the curfew in those areas of concern from tonight," she said. 
"This is a whole-of-government decision based on a number of factors but I want to send this strong message: We can't move on anything else just now. We need everybody to hold the line.
"Please make sure that if you live in those LGAs of concern that you stick to every other rule that's in place."
Ms Berejiklian said authorities have observed a "stabilisation in the last few days" and  "we don't want to see that trend go the wrong way."
The Premier said 47.5 per cent of the state's adult population over 16 are fully vaccinated.
There will be a significant easing of restrictions for the fully vaccinated at 70 per cent double-dose coverage, with more "freedoms" – including international travel – at 80 per cent double-dose coverage.
The 70 per cent milestone is expected in mid-October.
"We know it's been a stretch. We know it's been a struggle but there's only a few weeks left before we get to 70 per cent double dose," she said. 
With AAP. 
Source link