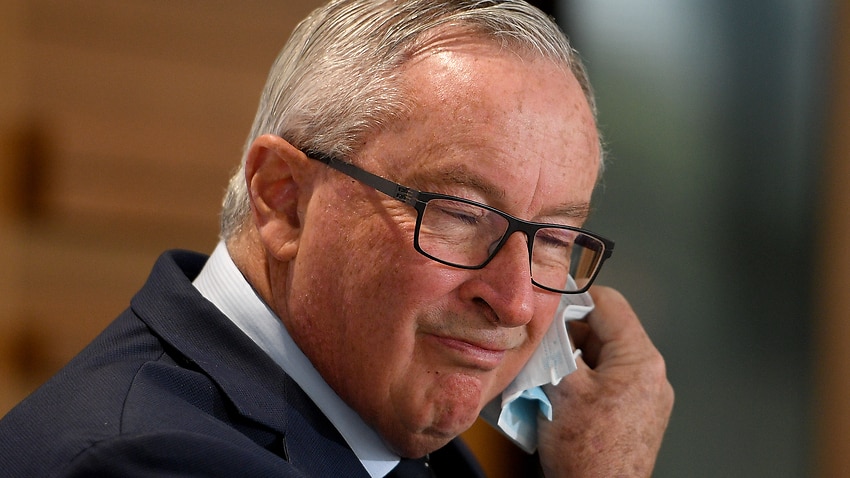 One of the women was in her 90s and died at St Mary's Villa Aged Care Facility in Dubbo.
NSW records 1,063 new COVID-19 cases
---
NSW residents continue to turn out in large numbers for vaccinations, with first doses in the eligible population now up to 83.6 per cent and second doses at 55.5 per cent.
NSW Health Minister Brad Hazzard said the state's second dose rate was increasing by one per cent every day.
"That is quite remarkable and I want to thank everybody who is going out and doing their bit for the community and for themselves and getting vaccinated. That is certainly the way out of this pandemic," Mr Hazzard told reporters in Sydney.
There's a strong vaccination rate for 12 to 15-year-olds as well, with 28 per cent of that age group in NSW now having received their first dose. 
Mr Hazzard also noted cases in western Sydney and southwestern Sydney had almost halved over the past fortnight, saying the communities were "really doing a very good job".
It's also been announced the lockdowns in the Glen Innes and Orange areas will lift at midnight on Thursday, though some restrictions will remain.
Stay-at-home orders for the Hilltops area, including Young, however, will be extended for another week from Friday due to ongoing transmission.
Several other regional areas were released from lockdown at midnight on Wednesday, and restrictions will also ease in Narromine from Saturday provided it sees no new infections or sewage detection.
Meanwhile, two dozen people at a southwest Sydney hospital have contracted COVID-19 in a week – the second major outbreak at the facility in recent months.
The exposures occurred across six wards at Liverpool Hospital.
Those infected include 13 patients and two staff members in the orthopaedics ward, five patients in the geriatrics ward, three patients and one staff member in the neurology ward, two patients and one staff member in the renal ward, one patient in the cardiothoracic ward and an intensive care nurse.
All staff members who have tested positive for COVID-19 are fully vaccinated, a South Western Sydney Local Health District spokesperson said.
With AAP.
Source link