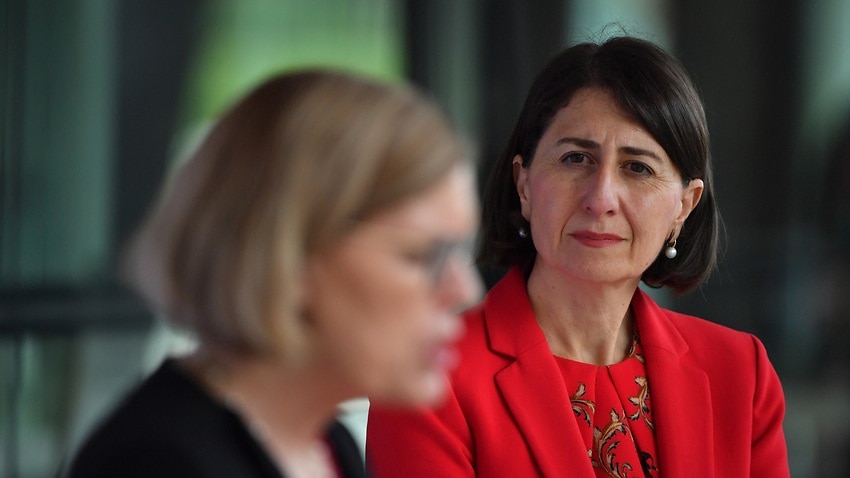 New South Wales has confirmed nine new locally acquired coronavirus cases.
Eight infections are directly linked to the Avalon cluster, while the ninth may be a false positive. That brings the Avalon cluster to a total of 112 cases. 
It comes after New South Wales recorded seven new coronavirus cases on Christmas morning, nine the previous day and eight on the two days prior to that. 
Six of the new cases were household contacts of already confirmed cases, with those people already being in isolation. 
Premier Gladys Berejiklian announced that stay-at-home restrictions would return for residents in Sydney's Northern Beaches for three days – from midnight tonight until 11.59pm on 30 December. 
"What our strategy is to nip this in the bud as soon as we can, to make sure we do the hard yards now so we can have normality as soon as we can," Ms Berejiklian said. 
Indoor gatherings are banned in the Northern Beaches. Outdoor gatherings for exercise or recreational activities will be allowed for five people, including children, in northern section of the Northern Beaches.
That number increases to 10 for the southern section of the Northern Beaches. 
Northern Beaches residents must stay within their locality, with Greater Sydney residents banned from entering the region. 
Ms Berejiklian said a decision is yet to be made on what arrangements would be in place in place on New Year's Eve. 
"Everybody should assume they're watching the fireworks from home this year."
The nine new cases came from around 40,000 tests, a number that Chief Health Officer Dr Kerry Chant said she was very pleased with over the Christmas period. 
"Thank you to the people who got tested in the period. Maintaining high testing rates is going to be essential to give us the best information to advise the government on the next steps," Dr Chant said. 
Meanwhile, a passenger on a flight from Sydney to Griffith on the 21st of December has tested positive to the virus, with 28 other passengers on the flight told to isolate and get tested.
The flight departed Sydney at 2:10pm and arrived in Griffith at 4:20pm.
People in Australia must stay at least 1.5 metres away from others. Check your jurisdiction's restrictions on gathering limits. If you are experiencing cold or flu symptoms, stay home and arrange a test by calling your doctor or contact the Coronavirus Health Information Hotline on 1800 020 080.
News and information is available in 63 languages at sbs.com.au/coronavirus
Please check the relevant guidelines for your state or territory: NSW, Victoria, Queensland, Western Australia, South Australia, Northern Territory, ACT, Tasmania